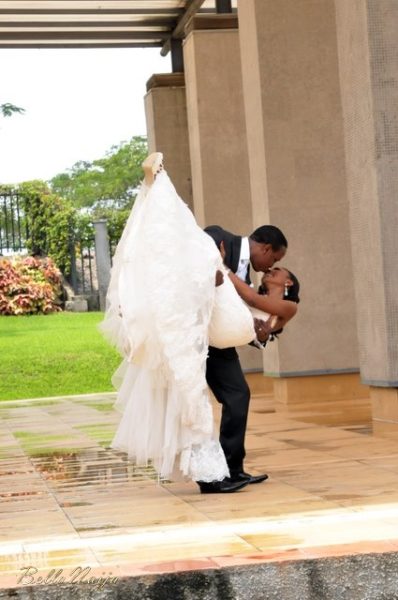 "Hello, My Name is Tomi"…It all started with that classic introduction! Bisi Sadiq and Tomi Soewu were both students at the University of Lagos. He spotted her, walked up to her and introduced himself and fast forward a few years to the 8th of October 2011, Bisi and Tomi were joined as husband and wife.
Just a few months prior to their big day, Tomi had tried to get Bisi to go on a weekend getaway with him, each time he tried, she had to postpone due to work commitments. Very early one Sunday morning, Tomi showed up at Bisi's front door unannounced. She was so shocked as she was fresh out of bed. He claimed he had an urgent message for her mum but he surprised her when he walked in right after her. According to Bisi "As the door shut, I looked back and I saw him on one knee with a ring… "
On the 1st of October 2011, Bisi and Tomi celebrated their traditional engagement and then sealed their union 7 days later at the Catholic Church of the Assumption in Ikoyi, Lagos.
It was a day filled with joy and love as Bisi and Tomi exchanged vows and committed their lives to each other. Their church ceremony was followed by an intimate outdoor reception in Victoria Island, Lagos. The colour of passion – red accentuated with festive silver was prominent all through the venue. From the aso ebi to the bridesmaids dresses and the bride's bouquet.
The stunning bride Bisi in her trumpet silhouette all-lace dress was beaming with smiles as her beau Tomi kissed her and held her close to him all through the day!
BN wishes Bisi and Tomi all love's dividends and a divinely blessed marriage.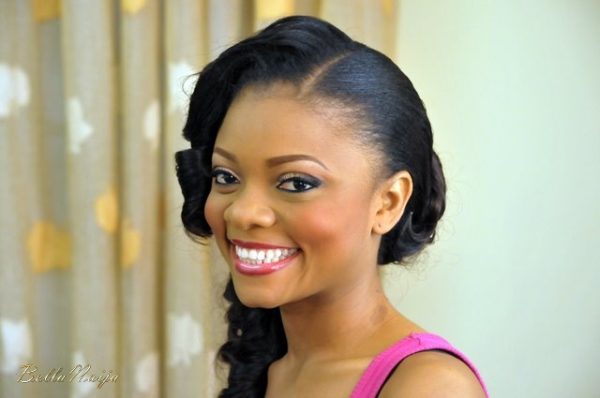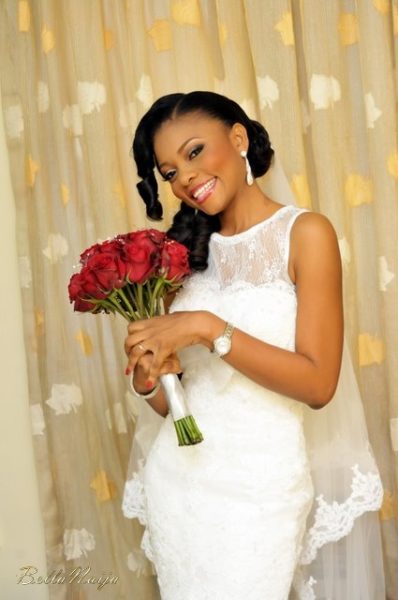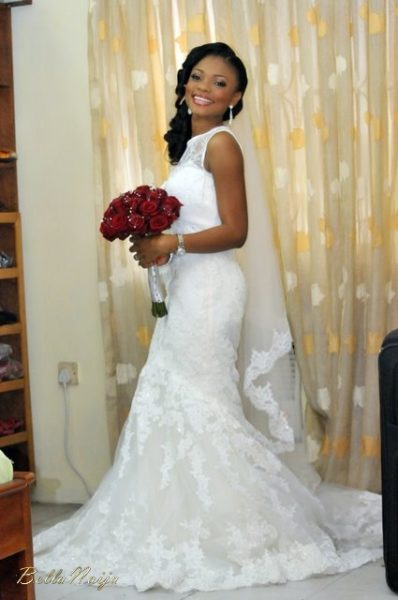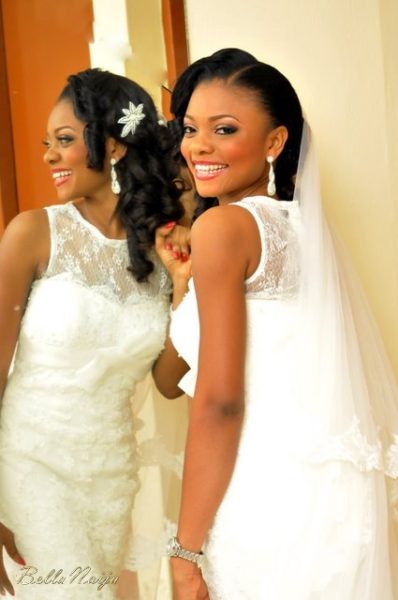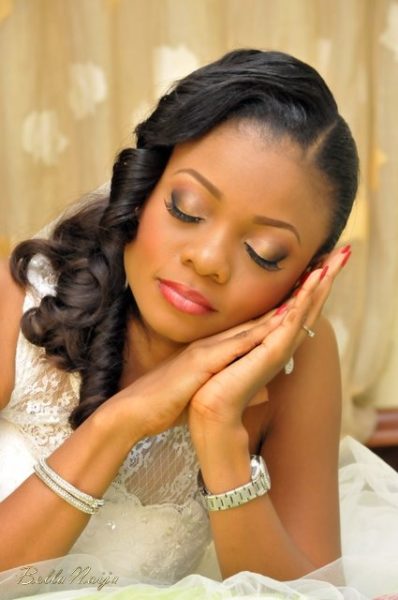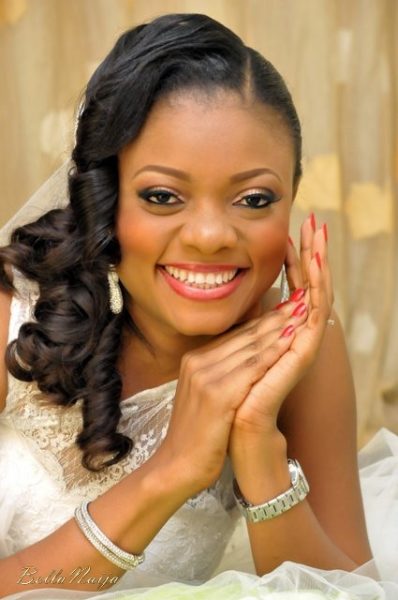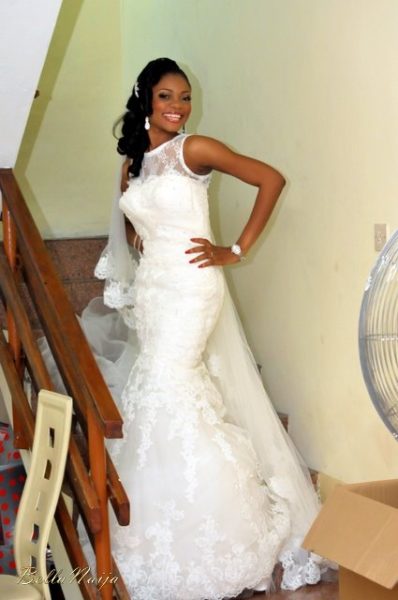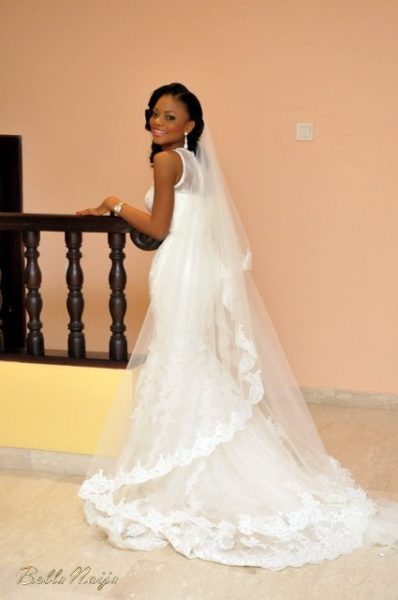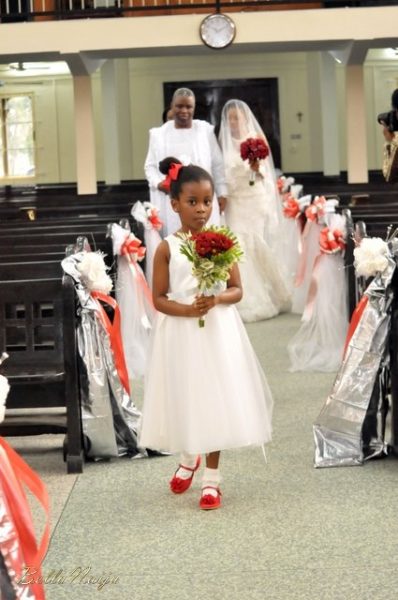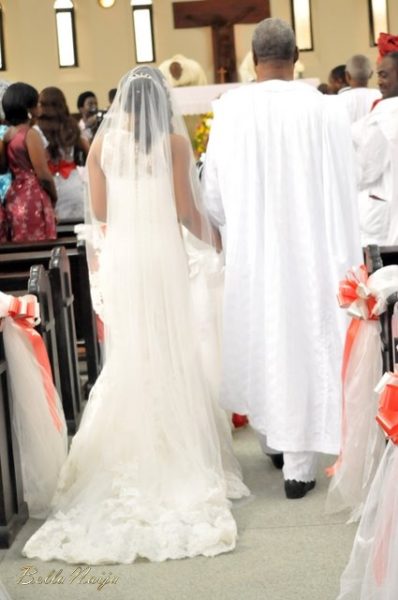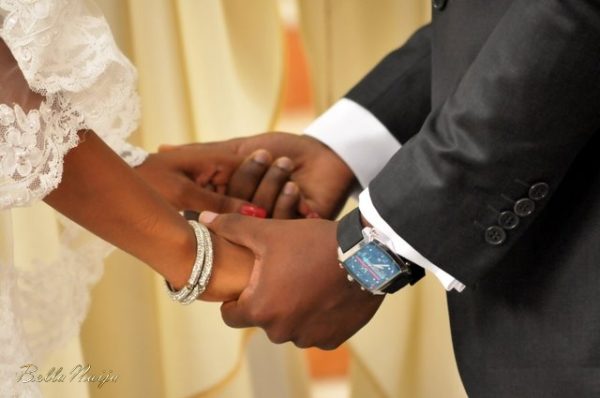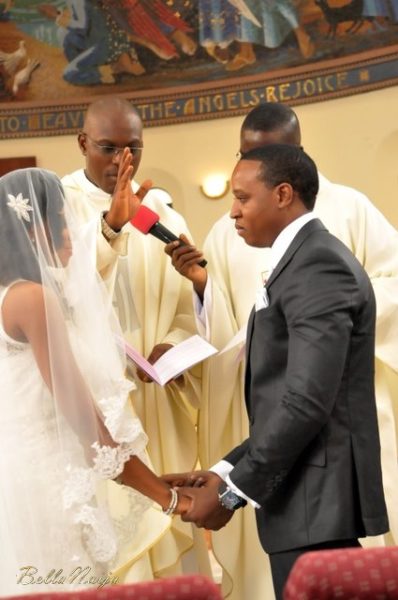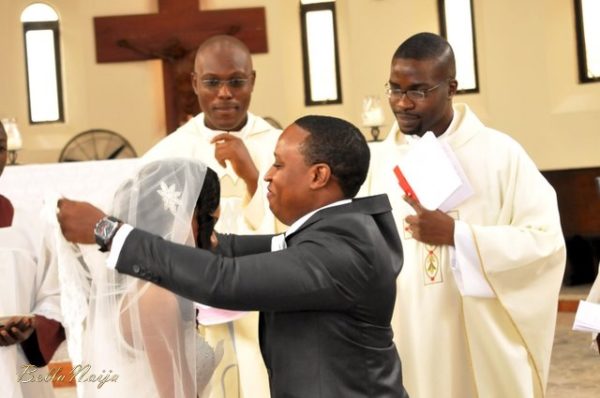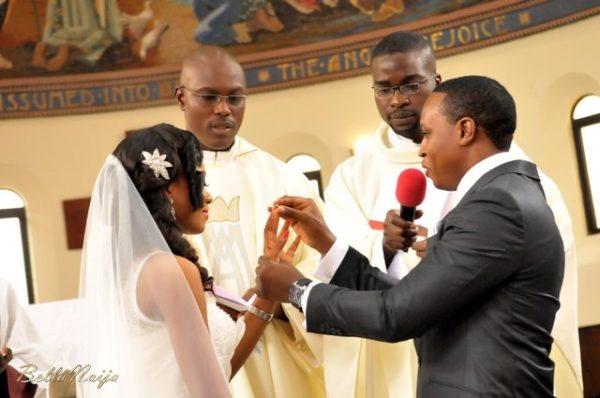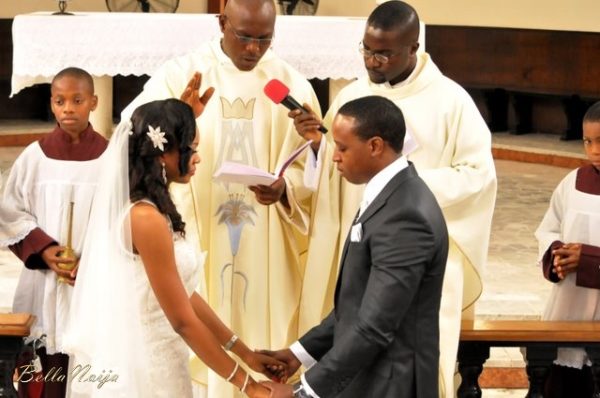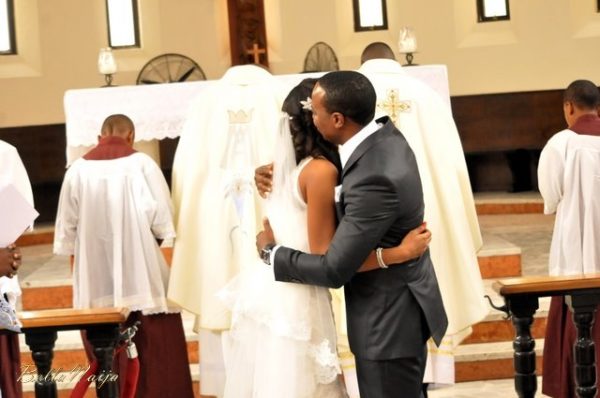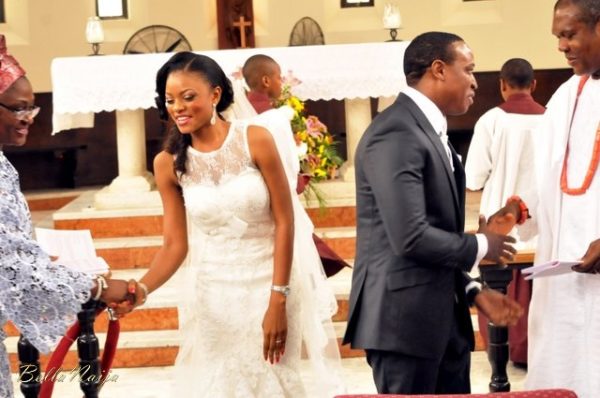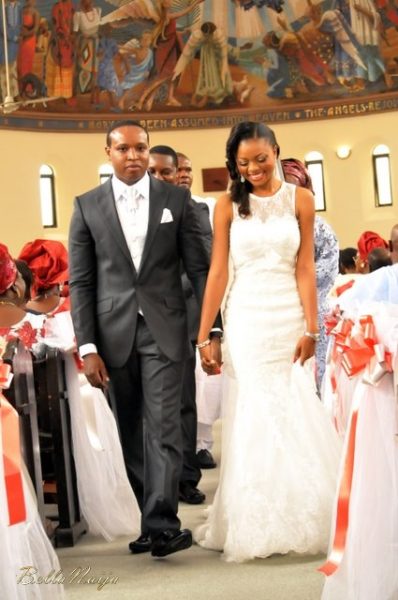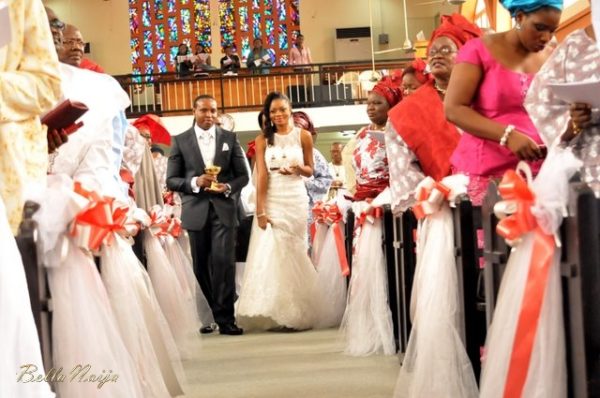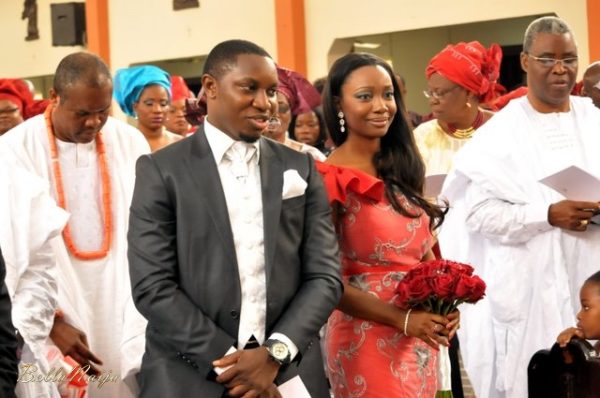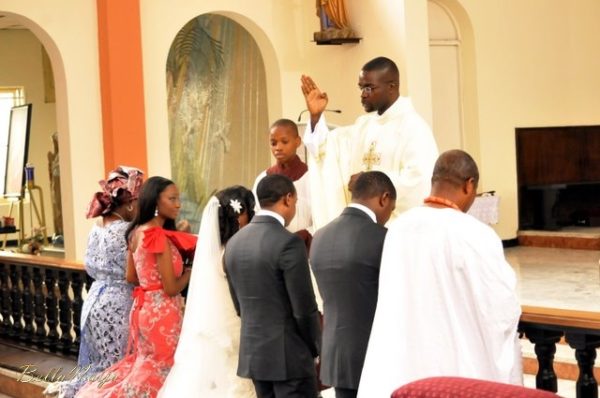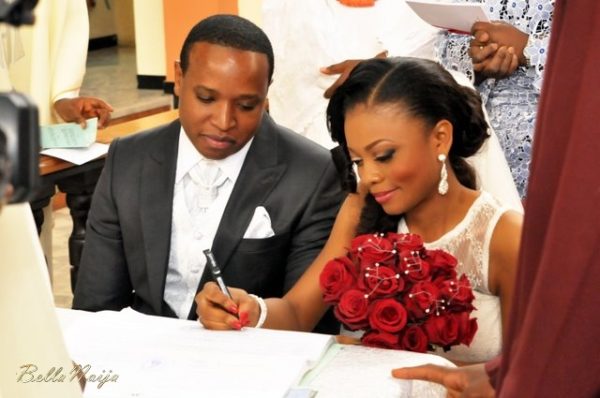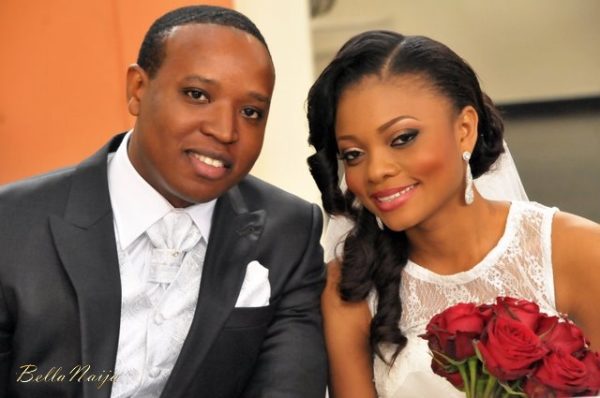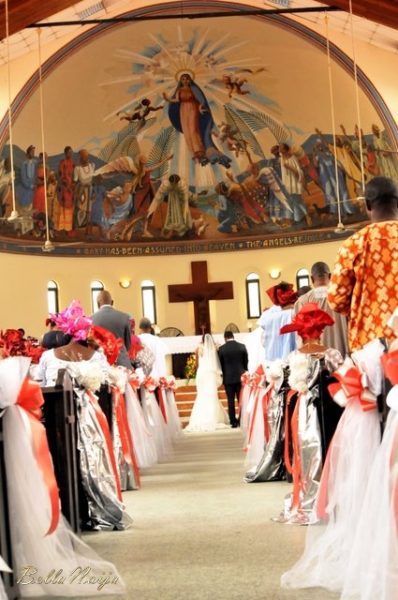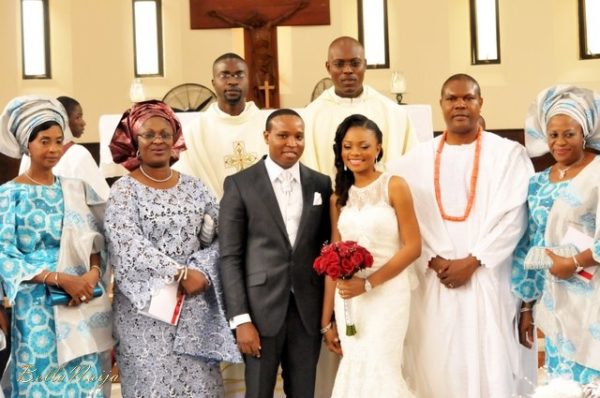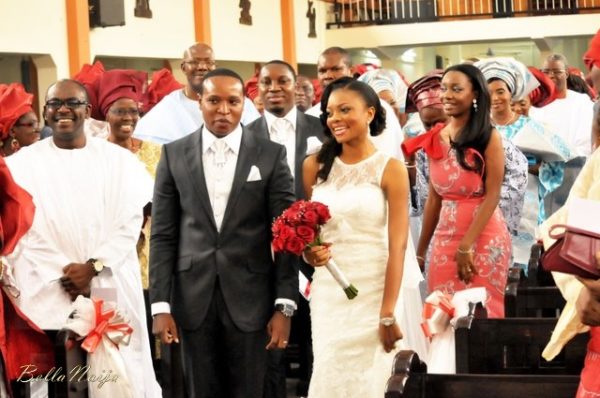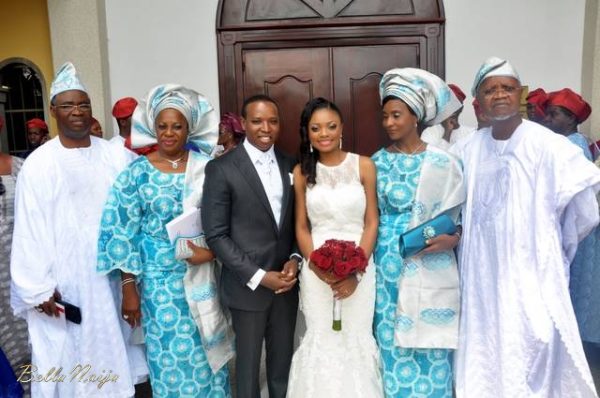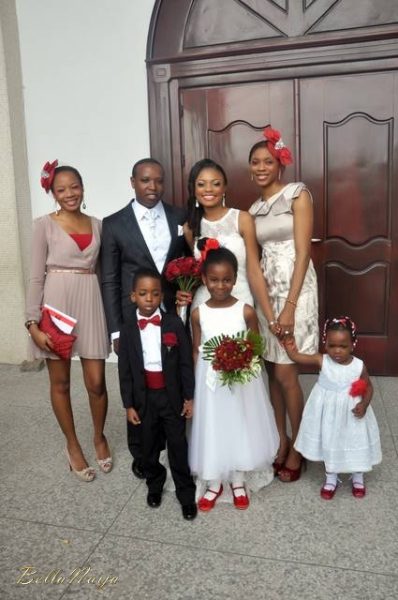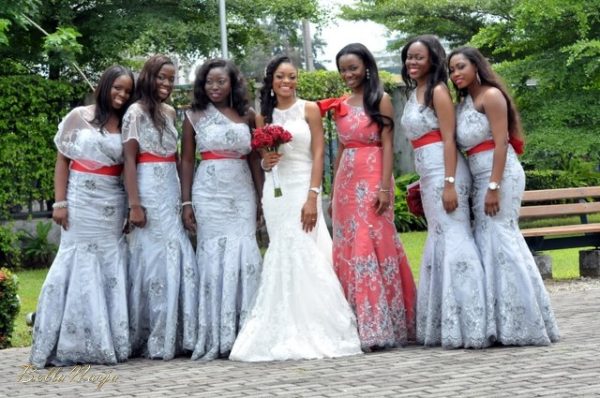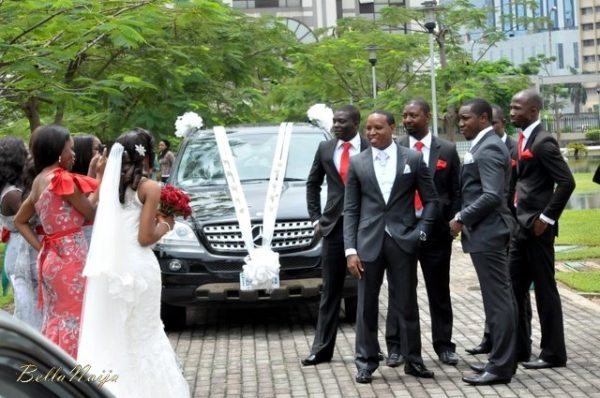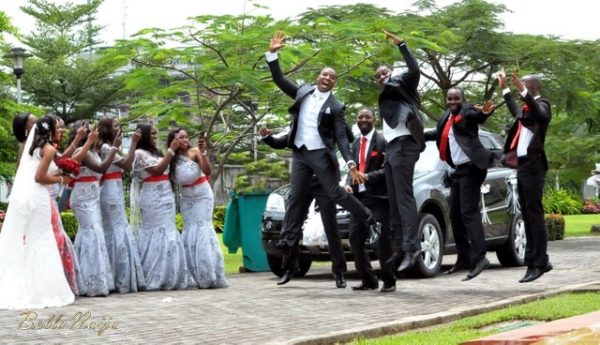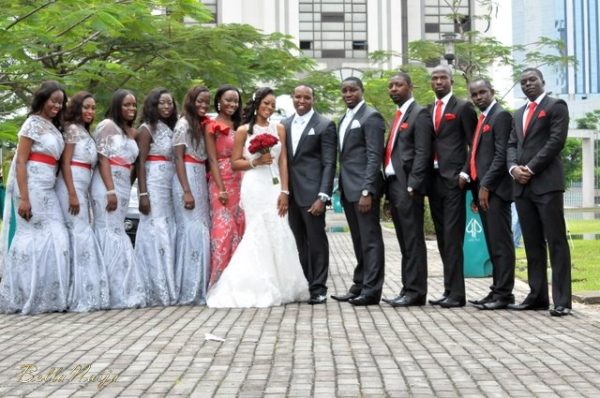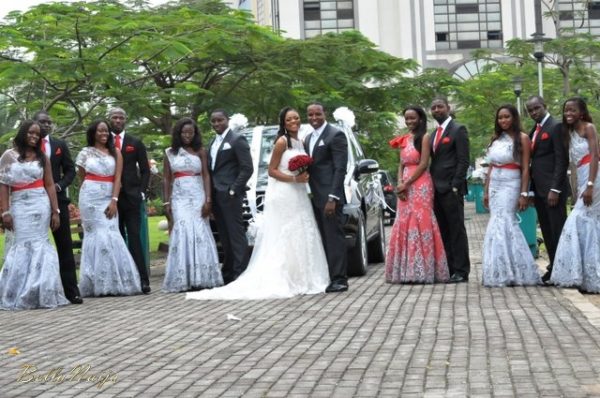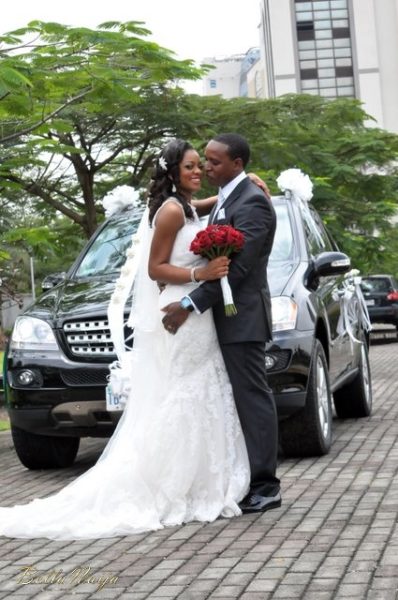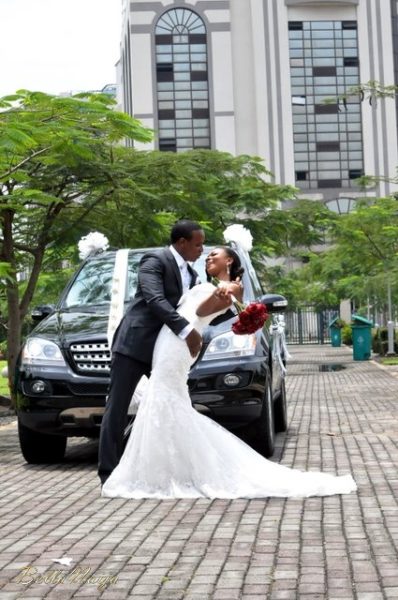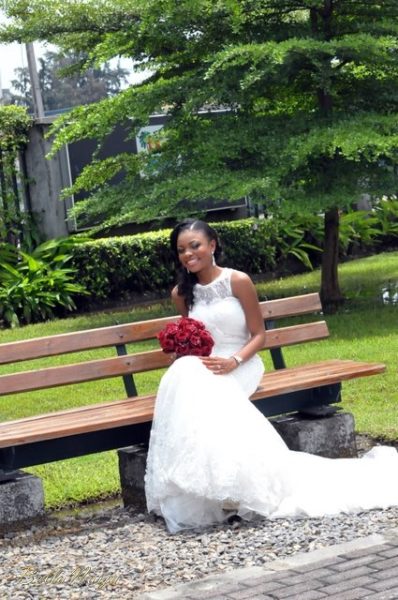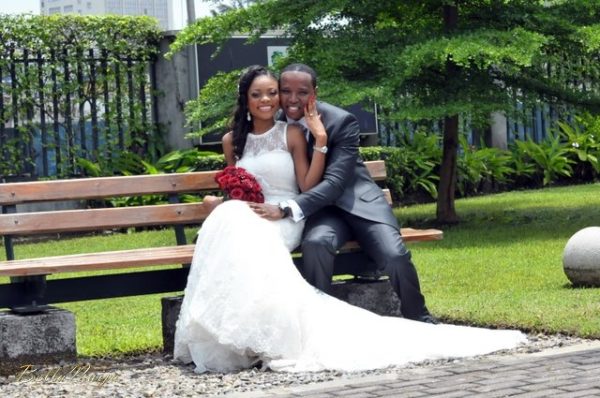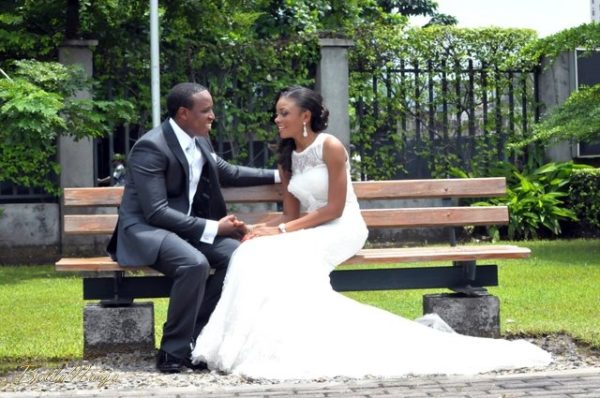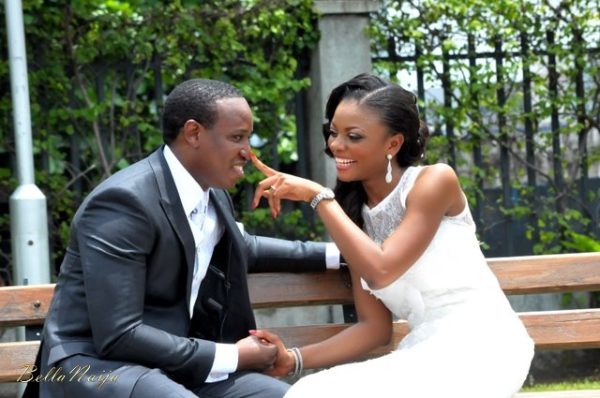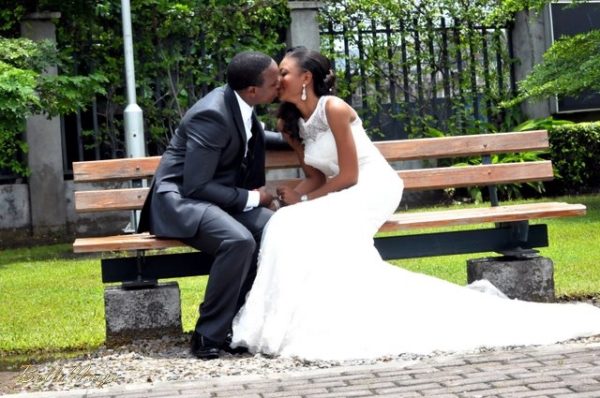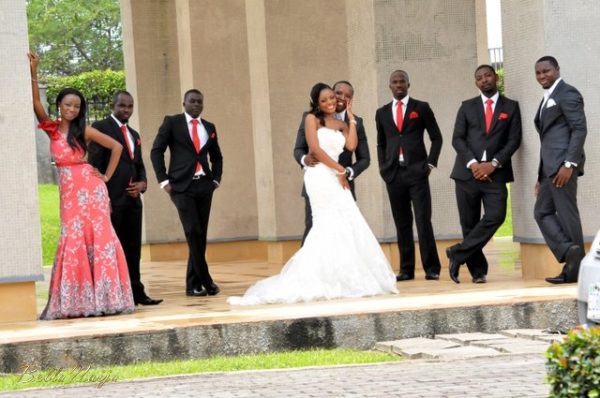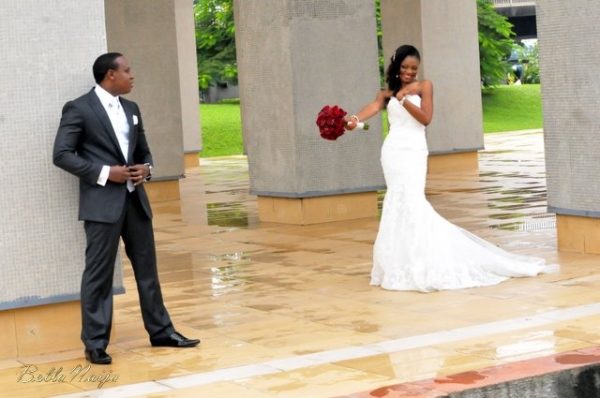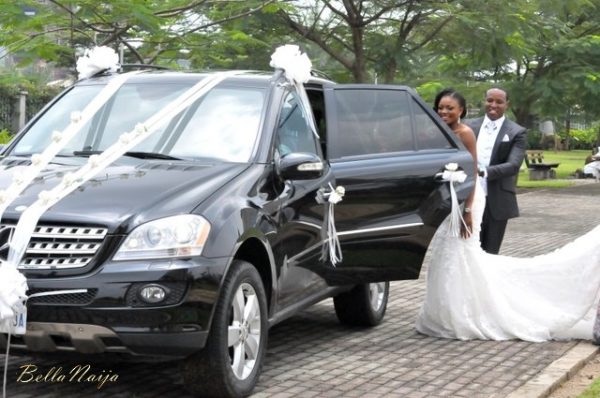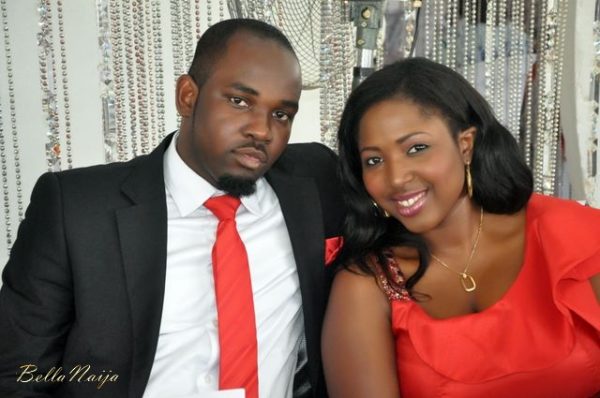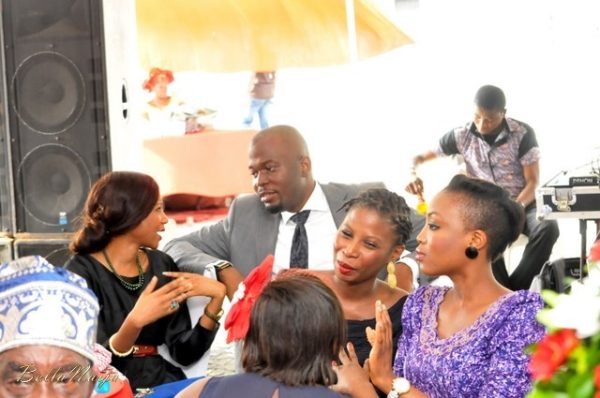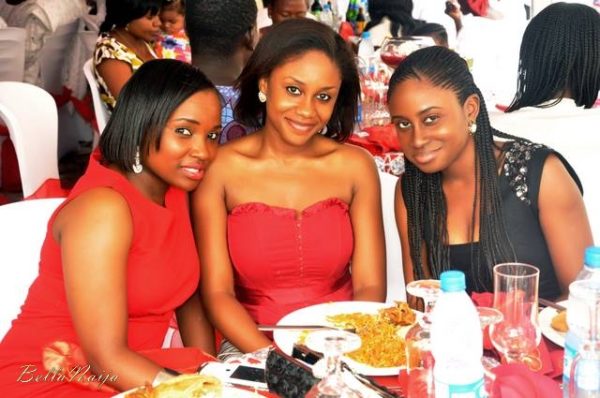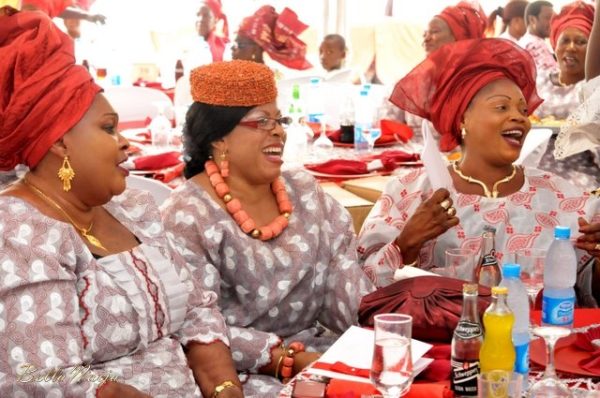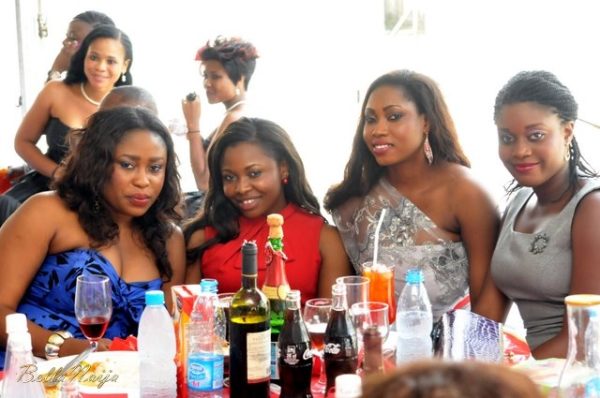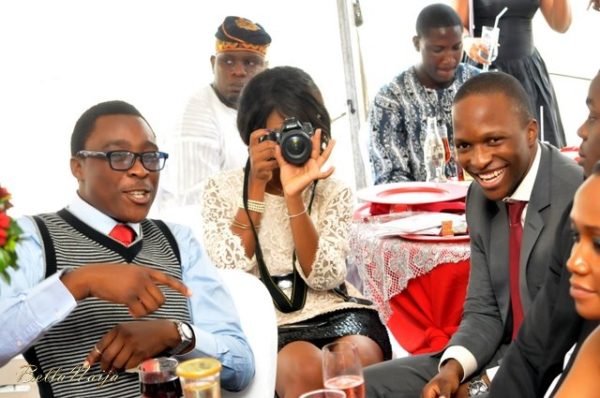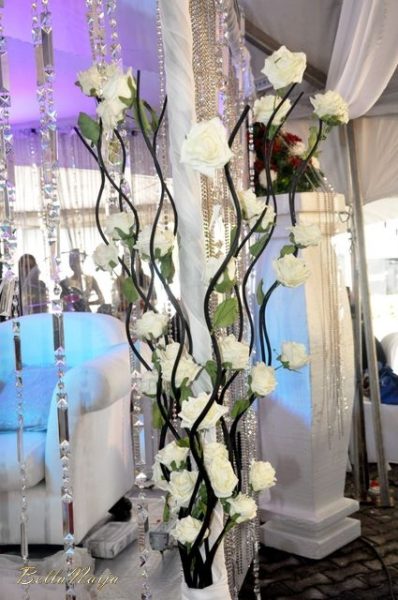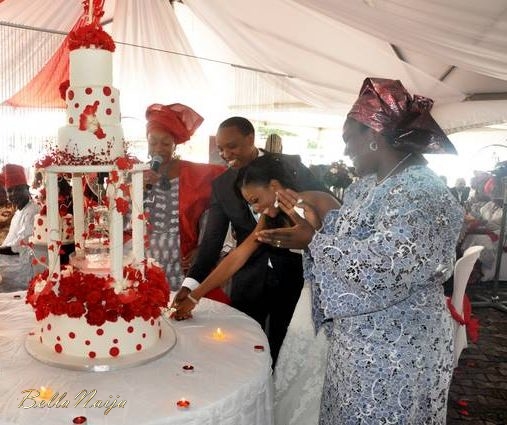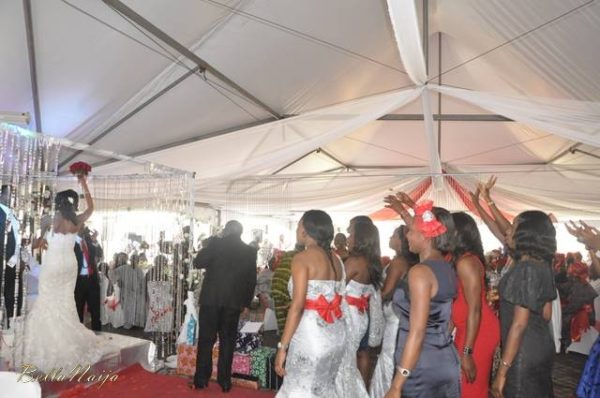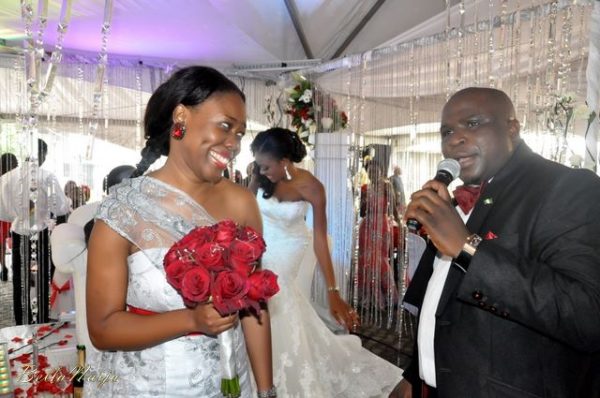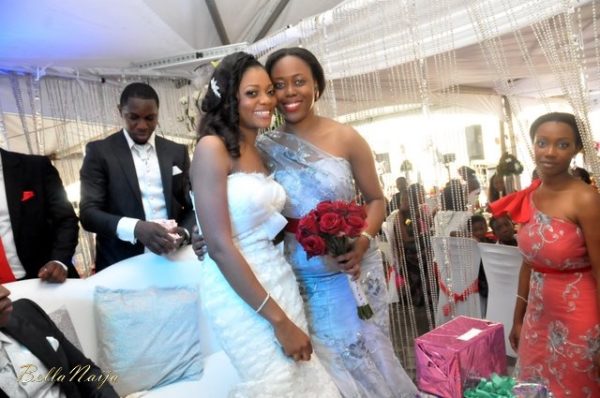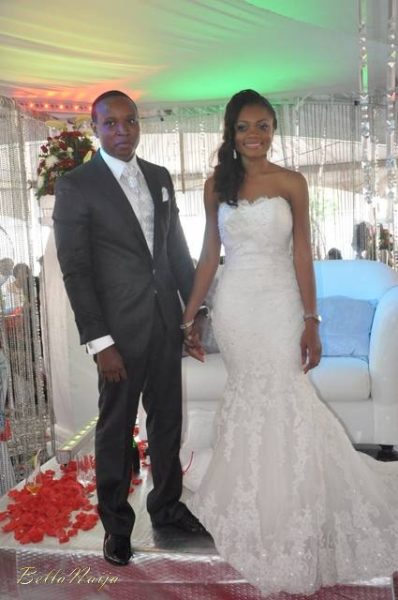 Traditional Engagement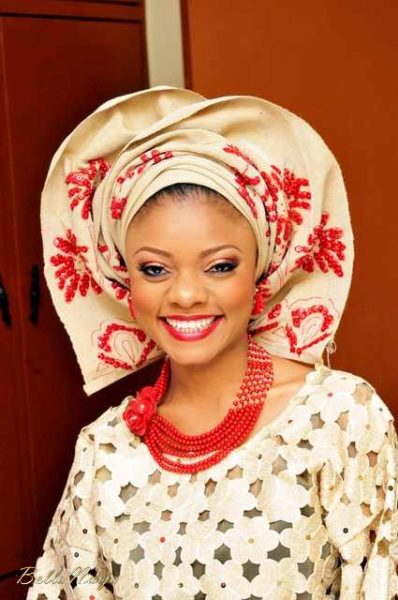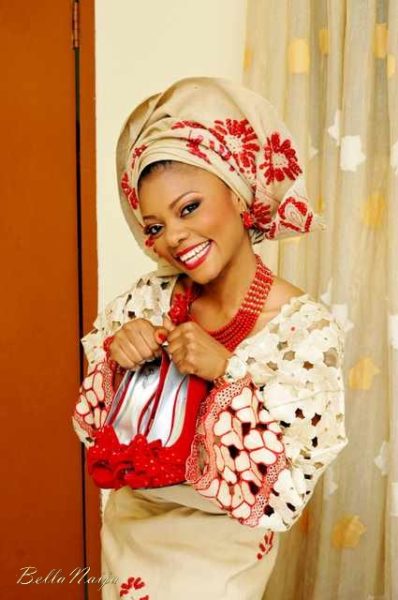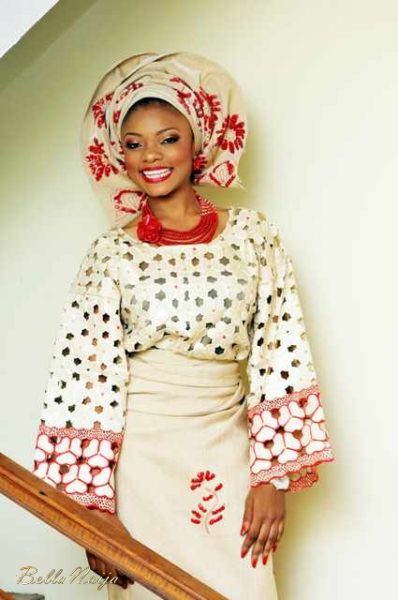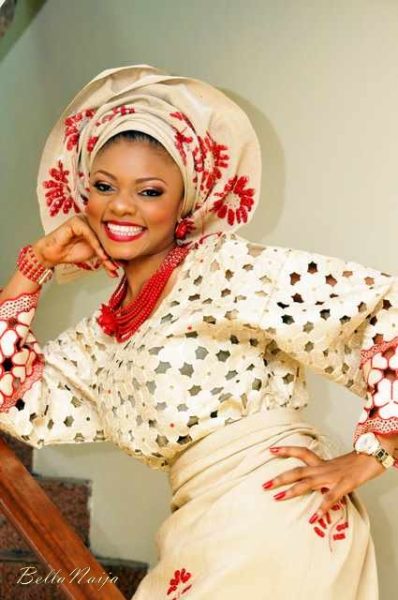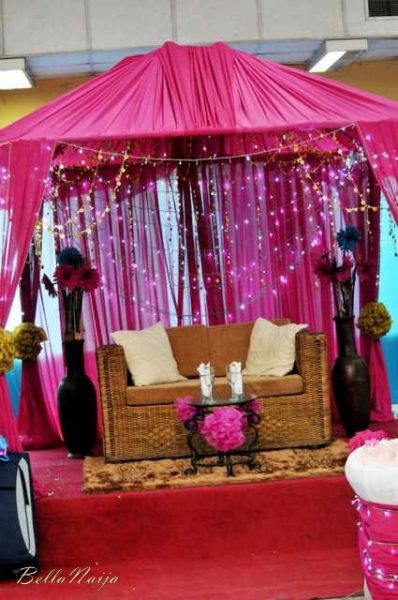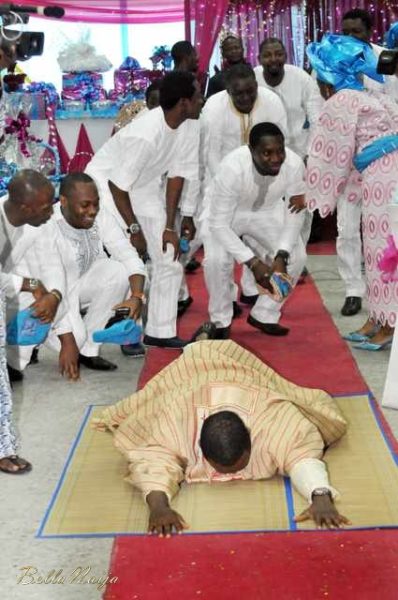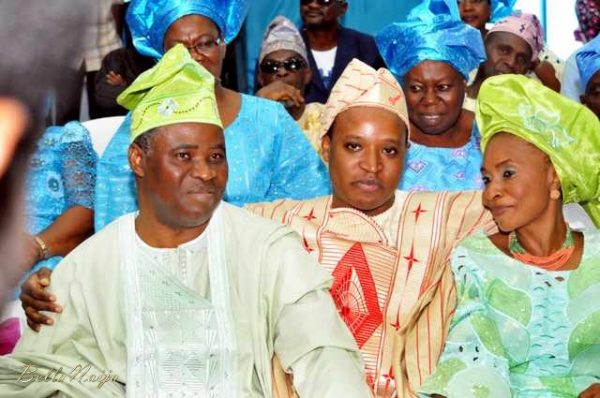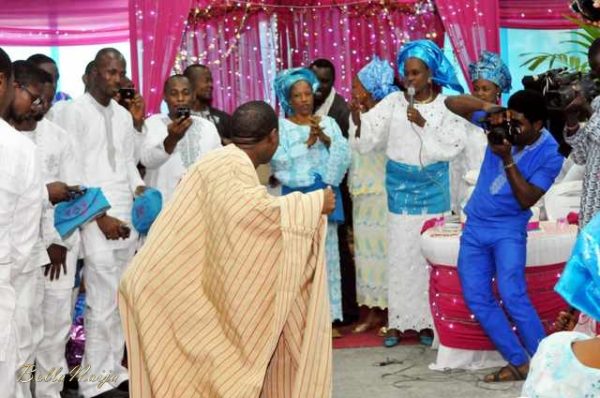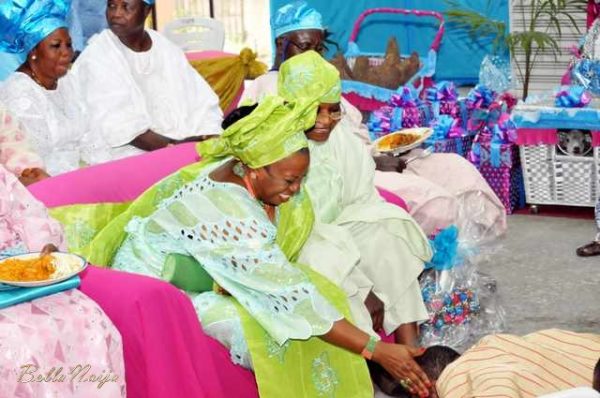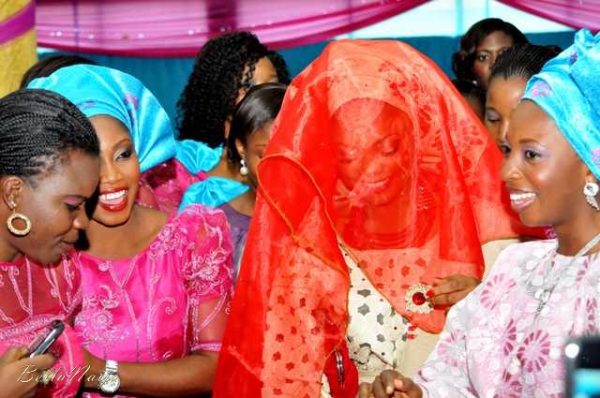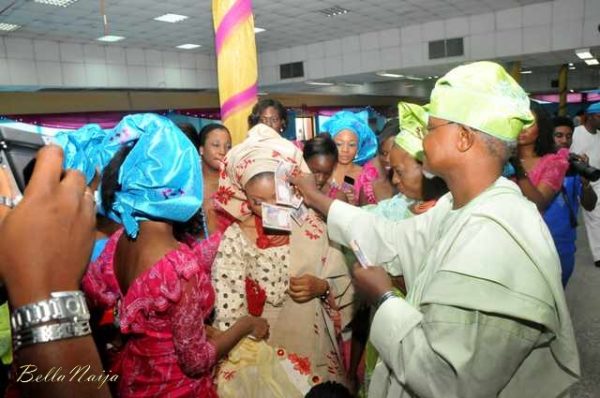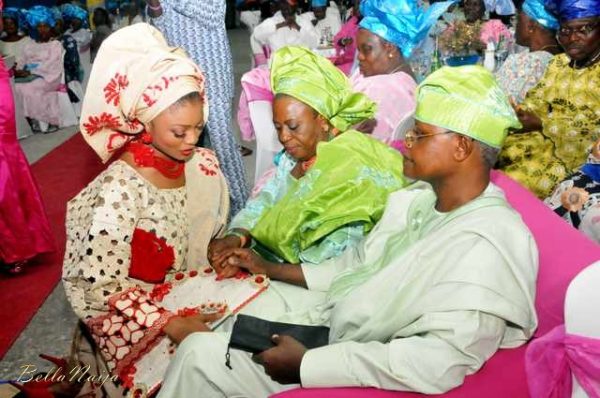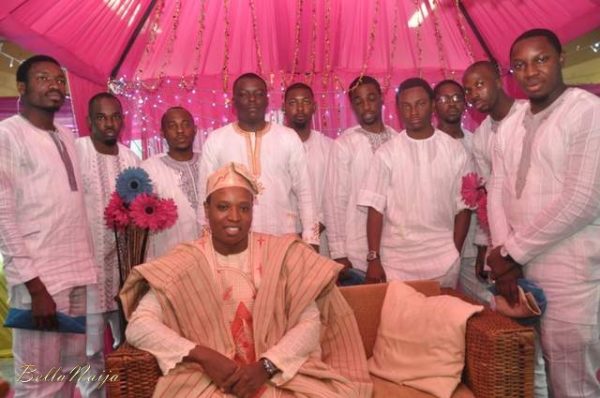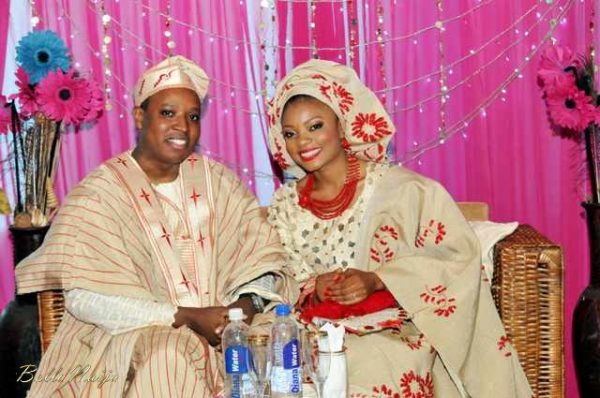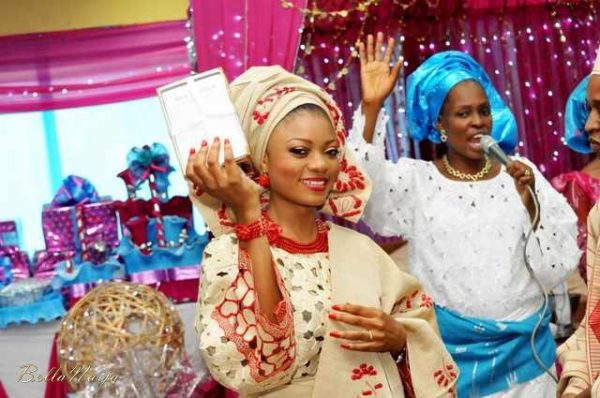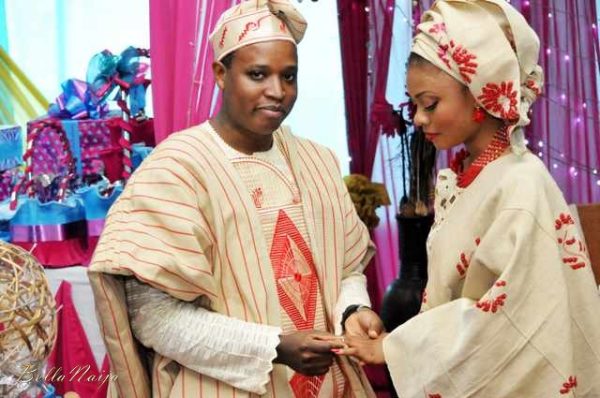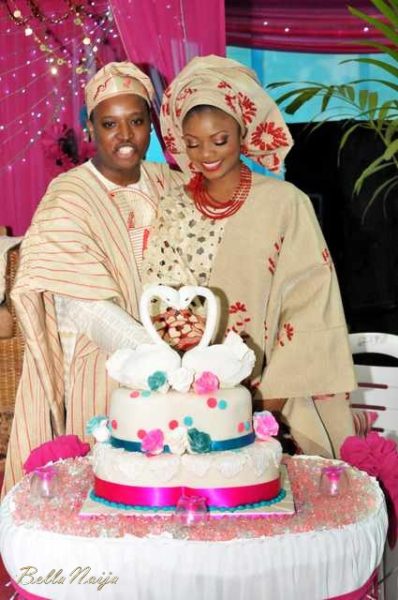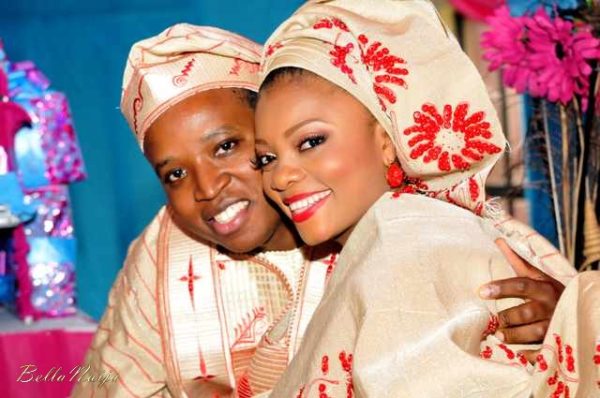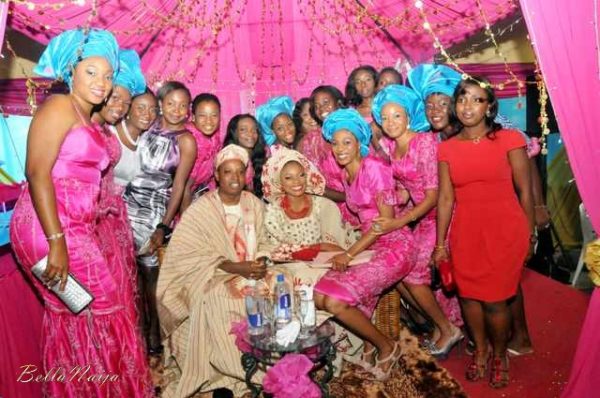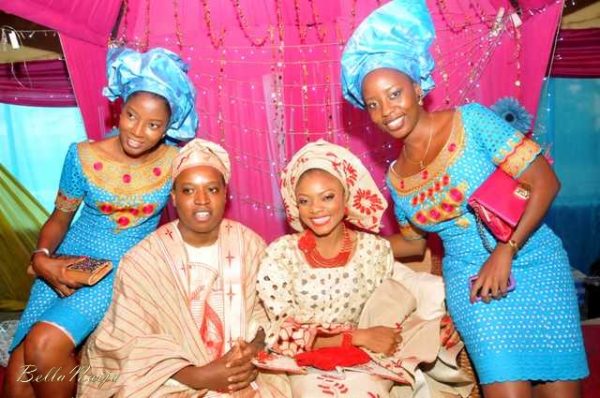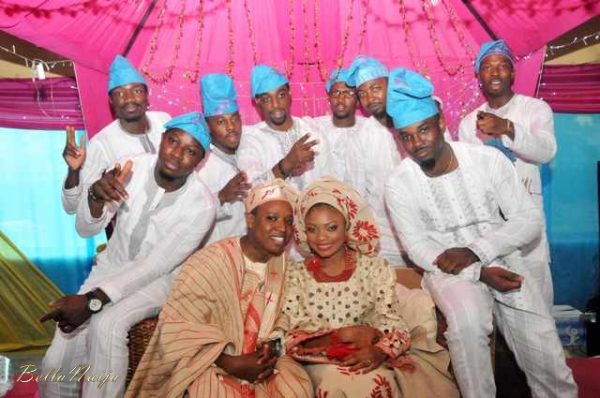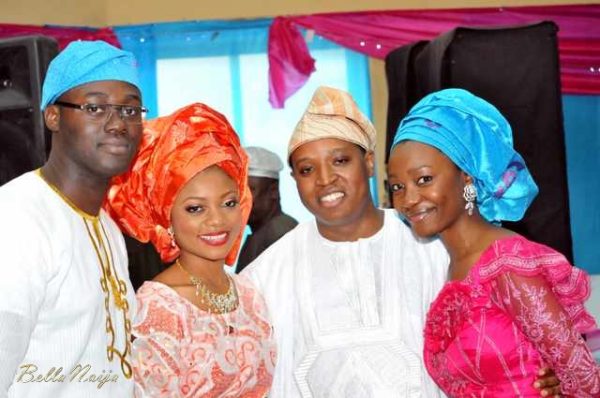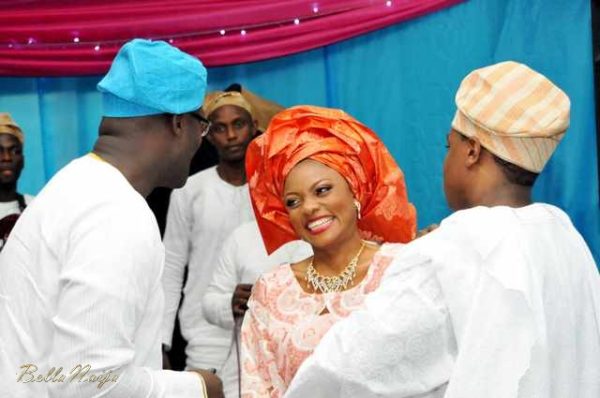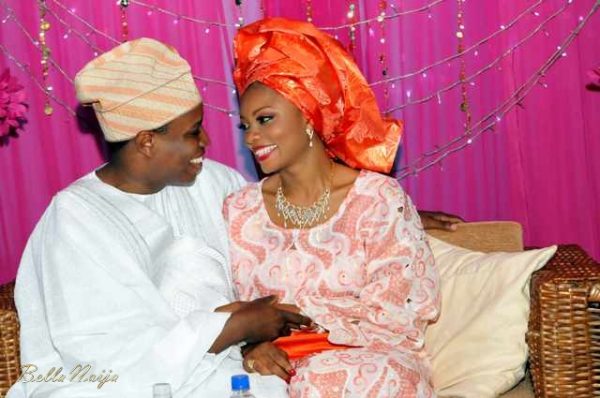 Photography: Jay Exposures
Vendor List
Wedding Dress: La Sposa
Wedding Cake: Audreys Cakes and Bakes
Food & Drinks: Astoria
Decor & Lighting: Open Hands
Makeup: Banke Meshida-Lawal for BM|Pro
Bridesmaids Dresses: House of Divas