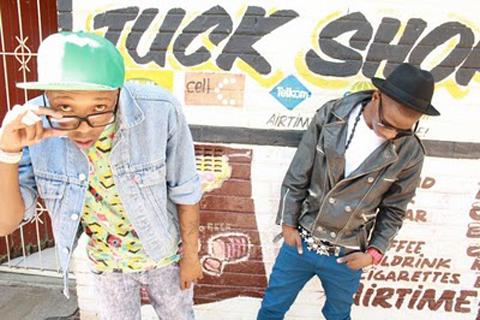 The SpazaShop Boyz are, simply put, unafraid. This South African duo, off Rock Renaissance Recordings, created their own sound combining a Hodge-podge of sounds and influences that ensure you're in for a thrill.
Their debut album, "Popular Science" is clearly boundary burning, genre bending, no-holds barred &  rule-breaking. The album is an exhibition of progressive urban music bound to catch the attention of the media and the public, locally and abroad.
Here is their first single off the album, "Rehab Tony" which is already enjoying airplay on MTV Base and Channel O. "Rehab Tony" also features Voodoo and  Strobing Lights. The project showcases production from a stellar cast of newcomers Francis Muller and Marc Woods.
If you enjoy alternative music, have a flare for that South African beat and are ready for new flavour of sound, "Rehab Tony" is definitely the song for you. Enjoy!
The video was directed by Ollie Nhlabatsi.