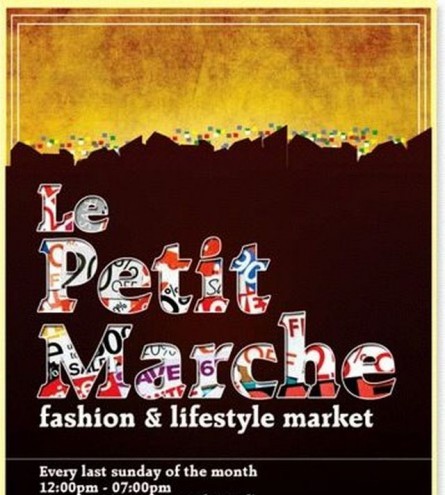 It's back, It's bigger, it's better and dare I say even more amplified! It is the monthly shopping extravaganza you and I can't get enough of – Le Petit Marche.
We are still yet to recover from all the fun and excitement that took place at the 2012 Maiden edition of LPM last month and now the LPM team is pulling all necessary stops to make this edition better than the former as this forthcoming shopping fiesta will mark LPM's 3rd Anniversary.
Be prepared to shop till you drop as they will be over 20 vendors stocked with items like shoes, bags, clothes, accessories, sweets from Nigeria and beyond.
Here's the fabulous list of vendors that are going to make you spend every Naira you come along with;
Liwhan | Ours by Juliada | Maju | Jewelry House | Annie's Shoe Hut | Biddy's Mondo | Hedges & Smith | Tionni | iLashes Bar | Kitschai | Akpos Okudu | Y Craig | Virtue by FocusWear | Thots on Tees | UrbanFU | Cookie Jar and many others.
In celebration of their 3rd Anniversary, all attendees will get to buy at the L'Espace store, new arrivals from these fashion brands – Eclectic by Sasha, Alter Ego, and Tote, they'll get a 20% discount off items bought from fashion house Obsidian and jewelry from Didi Rose.
Even male attendees are not left out as ARMI will giving all males a 20% discount off all items bought from them and while the must have SWIMS loafers will be on sale for a giveaway prize of N 20,000.
So Ping, Text, Call or  Flash your friends because this LPM is one not to miss and need I remind you its FREE to attend!
See you all there and don't forget to bring along your wallet!
Date: Sunday 26th February 2012
Time: 12 Noon – 7 PM
Venue: L'Espace, 19a Olosa Street, off Karimu Kotun, Victoria Island, Lagos
Contact:For more info and general enquiries
______________________________________________________________
Sponsored Content