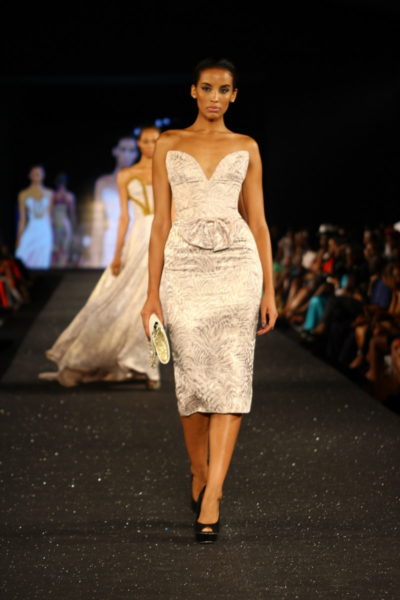 BellaNaija and FashionistaGH collaborated during the 2012 Arise Magazine Fashion Week to bring you all the fabulous details from the runways to the red carpet and of course, the backstage scoop.
You've seen the photos but we just had to take it one step further with the videos.
We have so much content to share, so sit back with your tea or cocktail and enjoy!
***
FashionistaGH & Bella Naija present Arise Magazine Fashion Week 2012 from the Federal Palace Hotel, Lagos Nigeria.
Featuring Designers; JIL, Poisa, Christie Brown
Music: O Yes performed by Kesse.

FashionistaGH & BellaNaija present Arise Magazine Fashion Week 2012 from the Federal Palace Hotel, Lagos Nigeria.
Featuring Designers; Mustafa Hassanali, Eki Orleans, Romero Bryan, Prey of London, Sunny Rose, Bridget Awosika, Amrapali, Lanre DaSilva-Ajayi
Music: Bad man performed by Becca ft 2Face
Photography: Ob Abenser, Guud Kelly, Edinam Awo Amewode

FashionistaGH & BellaNaija present Arise Magazine Fashion Week 2012 from the Federal Palace Hotel, Lagos Nigeria.
Appearing in this video red carpet scenes, Genevieve Nnaji & Saeon performing on stage in a Mina Evans Outfit
Featuring Designers; Ejiro Amos Tafari, Prajje 1983
Music: Fefenefe performed by Tic Tac ft Tony Tetuila
Photography: Ob Abenser, Guud Kelly, Edinam Awo Amewode

FashionistaGH & BellaNaija present Arise Magazine Fashion Week 2012 from the Federal Palace Hotel, Lagos Nigeria.
Featuring Designers; Clan, Ohema Ohene, Amine Bendriouch Couture & BS, Zooni
Music: My Baby performed by VIP ft Flavour
Photography: Ob Abenser, Guud Kelly, Edinam Awo Amewode

FashionistaGH & BellaNaija present Arise Magazine Fashion Week 2012 from the Federal Palace Hotel, Lagos Nigeria.
Exclusive Backstage Access.
Featuring Designers; P P Q, Tiffany Amber
Music: Omoge performed by R2 Bees ft Bebe Sumtin
Photography: Ob Abenser, Guud Kelly, Edinam Awo Amewode

FashionistaGH & BellaNaija present Arise Magazine Fashion Week 2012 from the Federal Palace Hotel, Lagos Nigeria.
Appearing in the video designer extraordinaire Ozwald Boateng and Nduka Obaigbena publisher of Arise Magazine
Featuring Designers; Kastle Designs & Treasure Chest, Vonne Couture, Viv La Resistance, Bestow Elan, Kiki Clothing, Grey
Music: Kiss your hand performed by R2 Bees ft Wande Coal
Photography: Ob Abenser, Guud Kelly, Edinam Awo Amewode

FashionistaGH & BellaNaija present Arise Magazine Fashion Week 2012 from the Federal Palace Hotel, Lagos Nigeria
Featuring Designers; Nkwo, Gloria Wavamunno, Duaba Serwa, Grey, Jewel by Lisa. Comments from Sacha Okoh, Sandra Ankobiah, Yvonne Okoro, Claudia Lumor.
Music: My love performed by VIP ft 2Face
Photography: Ob Abenser, Guud Kelly, Edinam Awo Amewode