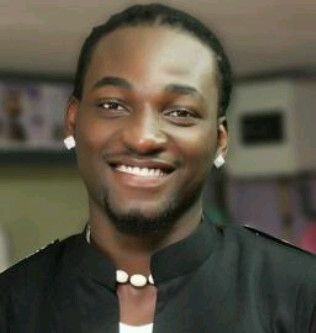 Modeling and acting are two of Gbenro Ajibade's greatest passions, and he has successfully interwoven both passions with a healthy dose of commitment and dexterity to earn him reputable positions in both professions. He started off his career as a model in 2005 shortly after graduating from the University and since then, has graced hundreds of runways within the country and beyond. He has been a notable face on Billboards, TV commercials, press adverts and more and was the recipent of the Most Outstanding Actor Model in the Nigerian Model Achievers Awards 2011. But it was through the MNet Series, 'Tinsel' that Gbenro had his biggest break. Gbenro plays the character, 'Soji' Bankole', Ziggy's bartender and aspiring photographer and the very protective boyfriend of 'Telema Duke'. He speaks to Adeola Adeyemo about 'Tinsel', modeling and more in this exclusive interview.
It's hard to believe that Gbenro Ajibade had no experience in acting before getting on the set of 'Tinsel' in 2007. Through his character 'Soji', he has warmed his way into the hearts of millions of viewers across the continent. Meeting him was an interesting experience. He was every bit as charming as the 'Soji' we see on our screens and even more; funny and very friendly.
Separating 'Gbenro' from 'Soji'
It's so nice to meet you Gbenro, but I can't help calling you Soji, who is one of my favourite characters in 'Tinsel'. Tell me about your character.
Soji is a 20-year old Yoruba boy although he speaks Hausa. He is down to earth, open minded, always happy and everyone's favourite.
Why is Soji so over-protective of Telema? It gets really annoying sometimes.
That is a story I love telling. Soji and Telema never had sex when they started dating. They both agreed to wait till their wedding night. Then one stupid goat from Ghana called Kwame came into the picture and a couple of days to their wedding, Kwame disvirgined Telema. From her own point of view, she said it was a mistake. She hid it from Soji until their wedding day when she didn't show up at the wedding and eventually told him what happened later. He practically passed out. Telema has always been the love of Soji's life so he feels it is his duty to protect her.
Are there any similarities between Gbenro and Soji?
Gbenro and Soji have about forty-five percent similarities. Soji had a bit of northern upbringing which is the same for me having been born in Maiduguri and spent some time in Jos.
How would you describe your persona? Now I'm talking about Gbenro.
I am an introvert. I know I'm weird. I am a fun loving person, I love hanging out with friends, playing video games, watching cartoons. I also love cooking.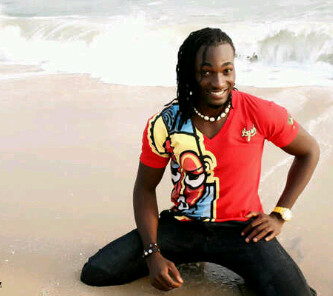 Cooking? That's interesting but we'd come back to that later. Your role in 'Tinsel' has obviously brought you lots of fame and recognition. How did you land that role?
Funny enough, modeling actually got me into acting. It was in 2007, one of my agents then, Bisola, sent me a text to be at a venue in Surulere for an MNet TV commercial. She didn't tell me it was for a soap opera else, I would probably not have gone. I was supposed to be there by 10 o'clock but eventually got there by 5PM. They gave me a script to read and then later said, 'act without the script'. After I did, they said 'we'd get back to you', but I didn't expect it, really. But five weeks later, I was working out at the Stadium when they gave me a call and told me that I'd gotten the role and told me to send my clothing measurements for a photo shoot. I never took them serious until I got to the venue of the shoot and I saw other cast members from other countries.
Before 'Tinsel'
Tell me a bit about your growing up and educational background.
I come from Kogi state but I grew up in Benue state. I was born in Maiduguri but I spent two years in Jos and from there moved to Benue. I did my Primary school, Secondary school in Benue and got a degree in Biology Education from Benue State University. I never liked my course. I wanted to study Computer Science.
What did you do professionally before getting on the cast of 'Tinsel'
Modeling. When I was in 200 Level at the University, there was this Mr. Campus competition that was on and my friends practically forced me into it. They told me that if I agree to do it, they will give me anything I ask; they treated me like a king just to convince me to perform and funny enough I won. I loved the reaction I was receiving from the audience and my love for stage grew from there. I started watching a lot of fashion shows, made a lot of research about modeling and I found out how much I loved it.
When did you start modeling and what are the qualities you have that made you succeed and grow as a model?
Two days after I graduated in 2005, I came to Lagos to pursue my dream and it was like a different world entirely. In modeling, there are two aspects- photography and fashion modeling, and they have their different requirements. For photography, you should have a good smile and for fashion, you should be up to six feet. I am six feet an three inches so I was able to fit into both roles. Most of the designers wanted us guys to bare our chests and you can't expect to have a model with pot belly. This was one of the inspirations for me to work out more at the beginning.
So all you needed was a good smile, great height and strong muscles. Is it really that easy?
It was hard. I learnt it the hard way. In this country, photography modeling pays more than fashion but I didn't have an early break there. In fashion modeling, the money you'd use to transport yourself to the venue for casting and rehearsals was sometimes even more than the money they will pay you. I was into modeling for a year and nine months before I got my first job in photography. Most of the agents wanted me to cut my hair but I wasn't ready to cut it and that restricted me from so many jobs but I always had this consolation that when I hit it in photography modeling, I would hit it big.
You've been modeling for quite a long time. How many modeling jobs would you say you have done since you started your career?
If I am counting from then till now, I'm sure I've done over two million fashion shows in this country. I've done about 17 TV commercials, five billboards and so many other press adverts.
Getting modeling contracts for a start up model can be quite challenging. Could you recount some challenging experiences you had at the beginning?
At that time, we were printing pictures for N500 per copy. In a week, you can have information for casting like four or five times and for each casting, the first thing they'd ask for is your pictures. They didn't accept soft copies. They would collect our pictures and say 'we'd get back to you'. If they don't, do you know what they use these pictures for? They go to their backyard and burn them. Once when I landed a big job and I went to an advertising agency to collect my money, I saw when they were burning these pictures and I cried in my heart because I know how much I suffered. Also, there are some jobs I've done like up to five or six years ago that I haven't gotten paid for up till today.
What are the names of some notable brands you have modeled for?
Their contracts have expired so I don't want to mention their names.
After 'Tinsel'
Is it all about acting for now? Have you dropped photography modeling?

I'm free now, I'm like a virgin. I'm waiting for endorsements.
If you did no acting before 'Tinsel', how then have you been able to develop your skills enough to charm your audience the way you do?
At the beginning of every season, they take us through a series of workshops. MNet has been doing a very good job. I didn't know jack about acting, but now I can talk confidently not just as an actor but as a film maker.
What was your experience like the very first time you acted on the set of 'Tinsel'?
Of course I was intimidated. There were about three cameras in front of me. The props and equipment they used were high tech. But I'm sure I wasn't the only one feeling that way.
How has 'Tinsel' changed your life?
'Tinsel' has taught me a lot about acting, about life, about human beings. There are some exercises they taught us that change so many things about us. It has also taught me a lot about film making. And of course, the fame and fortune it brings is a good part.
We haven't seen you acting in any movies or features apart from 'Tinsel'. Are you not interested in movies?
I have actually acted in a movie but it hasn't been released. I acted one recently with Desmond Elliot, Omoni Oboli, Ini Edo and more. They haven't settled on a title yet. Expect more movies, more of me on the big screen.
You had a comeback into fashion modeling on the stage of the recently concluded Arise Magazine Fashion Week. What was the experience like for you?
It was a great experience. I wasn't able to participate in the previous years because we were shooting 'Tinsel' around the time the show was taking place. But with our schedules being eased up this year, I was able to be a part of it. It filled up a very good space in my portfolio because I had the opportunity to work with international designers.
How many designers did you model for?
There were four of them: Okunoren Twins, Poisa from Kenya, Kola Kuddus and MAI Atafo.
Which one of the collections was your favourite and why?
MAI Atafo. He came with a different swag for Arise Magazine Fashion Week. You could tell from his designs that he took it personal.
Why are you called the 'Young Successful Bachelors'?
At some point in time, there was a series of events and we happened to be together at those events. At the third event, one girl saw us and exclaimed "Ah Ah, you people are everywhere, na wa o. Young sexy bachelors'. That was how it all started. Then at the next event which was the fourth, some guy who had heard the girl say that at the previous event said "na wa o, young successful sexy bachelors, you are here again. Don't steal our girl's o'. Then some pictures that we took at these events went to a blog on the internet and the person tagged us 'Young Successful Bachelors'. That was how it all started. But we are just very good friends.
When you want to take time off the rigors of work, what is the best way you unwind?
I watch cartoons, anytime, anyday. Whenever I go to the cinemas, I always feel like a grandpa watching cartoons with the kids. Sometimes, I would go to the cinema to watch the same cartoon twice. If my friends are going to the cinema to watch a movie and there is a cartoon showing at that time, they will not call me because they know I will go for the cartoons. Also I love working out, I play basketball and I swim.
Have you ever been in love?
Yes, I am in love right now.
That's great! Could you tell me about this lovely person?
No, I think that is too personal.
How long have you been in love with her?
I've tried o! It's been almost two years and I know we can continue for another hundred years.
Who is your kind of woman?
My girlfriend. Apart from the fact that you have to be beautiful and sexy, I love honesty and straight forwardness.
I read somewhere that you love power bikes. Is this true?
I used to have one. I love the adrenaline rush. I sold my car to buy my first bike and everyone around was complaining but I was loving it. I am in Easy Riders club, Ikeja. I don't ride it so much again because of work. There are times when I'd have to jump from one set to another and I'd have to put in a change of clothes and other stuff in the car which I can't do with my bike.
Now, back to your cooking. Is this just the 'Indomie' type of cooking or the real thing?
I can cook everything and anything. I am yet to perfect my Banga soup, but I am good with Oha soup and other vegetable soups.
Really? You'd make a girl happy someday. Where did you learn how to cook?
We are five boys and one girl in my family and my mum always made us watch her when she was cooking. When I eventually moved to Lagos, I perfected it. And for me living alone, once I put the pot on the fire, I would say to myself 'Gbenro, this is your only option. If it's not sweet, you have to eat it'. So I had to get better.
People who love cooking usually do the shopping themselves. Do you actually go to market to purchase your foodstuff?
Of course. I even went to the market yesterday to buy fish, tomatoes, and stuff like that. Go to Gbaja market in Surulere, they know me. When they see me, they will be shouting 'Soji'.
What is your fitness routine? How do you ensure that you can walk the runway bare-chested at any time?
I work out; I do my bench presses, my sit ups, my press ups. I jog two times in a week, play basket ball every Sunday and do martial arts classes twice a week.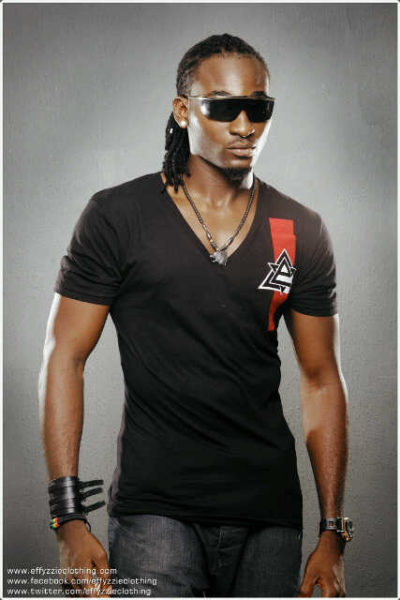 You have a head full of hair. When was the last time you had a hair cut?
I used to grow my hair and braid it in the University but in 2005, I had a skin cut. Afterwards, I started locking it into dreadlocks.
Is this all natural dreadlocks?
Yes.
Wow, I'm jealous! How do you take care of it?
I go to the salon every week. Sometimes, because of my schedule, I can't go to the salon as often as I want so I had to learn a lot myself. My hair products at home takes up to ten percent of the space in my bedroom. I even have a hair dryer in my car right now.
If you weren't acting or modeling, what would you be doing?
I would have been a computer guru.
What is the craziest thing a fan has ever said or done to you?
It was in a club in Port Harcourt. When I entered, one girl screamed "Soji, aahhhh" and before I knew it, she kissed me and grabbed my dick. I was scared. I had to beg her to leave me.
Gbenro Ajibade in a clip from 'Tinsel'