Good Morning Nigeria, Africa, World. It's Thursday!
Yours truly – BellaNaija.com is truly glad that you all are here once again. If you are new, Welcome! This is the infamous slot on BN – Africa's pacesetter for all things Entertainment, Fashion, Lifestyle, Music and lots more, when we update you and give you a first class view of all the hottest places, venues, hangouts and events to be spotted with your loved ones this weekend.
Proving that it is one of the hottest cities in Africa, Lagos, Nigeria takes centre stage with some of the most interesting and fun loving events. Sit back and relax and see for yourself the places of interest this weekend.
It is surely going to be a great day for you all and remember the best life to live is one that positively affects everyone around you, in your activities to day, show someone you care.
We LOVE you all, see you next week!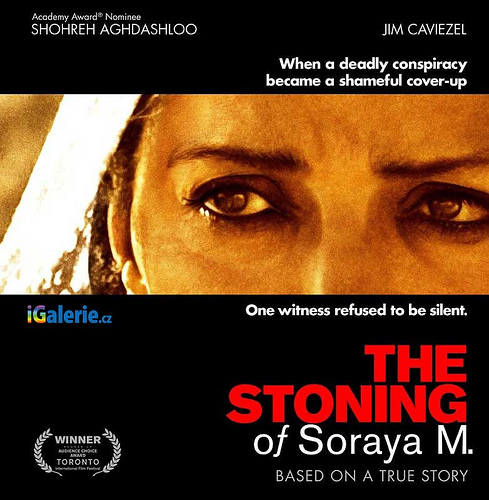 Reel Life Club Presents The Stoning of Soraya .M.
This April 2012, Reel Life club at the Life House will screen lots of power packed movies curated by Fiona Hecksher. Today, they will screen the 2008 American drama film – Stoning of Soraya .M. The movie was adapted from a true life story of a book written by French-Iranian journalist Freidoune Sahebjam. This movie according to Reel Life Club is a must see. Admission is free but donations are highly appreciated.
Date: Thursday 12th April 2012
Time: 7:30 PM
Venue: The Life House, 33 Sinari Daranijo Street off Ligali Ayorinde Street Victoria Island, Lagos
____________________________________________________________________________________________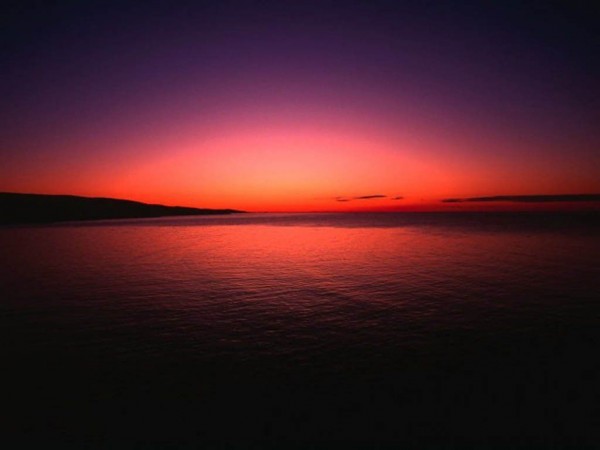 Sundown at Abule Cafe – Happy Hour
Relax this Friday at the Life House after a stressful week with their special Happy Hour drinks which when you buy two you get the next one free. There will be lots of music for you to dance to, so be sure to come with your friends and family. For more info and general enquiries, E-mail [email protected]
Date: Friday 13th April 2012
Time: 6 PM
Venue: The Life House, 33 Sinari Daranijo Street off Ligali Ayorinde Street Victoria Island, Lagos
_____________________________________________________________________________________________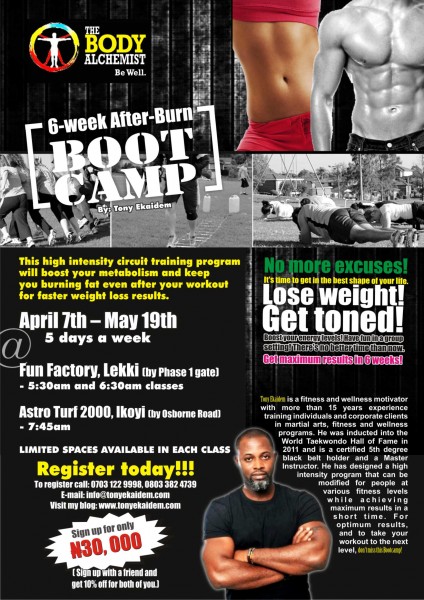 Stay in Shape and Get a toned body this 2012 at the Body Alchemist 6 Week  "After Burn" Boot Camp
Another day, another month and yet another exciting way to lose weight and get a toned body this 2012. Register today for The Body Alchemist 6 Week  "After Burn" Boot Camp – a  highly intensive circuit training program set to boost your rate of metabolism and keep you burning fat all day long. This boot camp is organized Tony Ekaidem – a master instructor of World Taekwondo and a consultant on self defence and unarmed combat for security companies and other corporate bodies. For payment details, be sure to contact them.
Date: Saturday 14th April 2012
Time & Venue: Fun Factory, Lekki Phase 1 (By Phase 1 Gate on Admiralty Way), Lekki, Lagos – Time: 5:30 AM and 6:30 AM | Astroturf 2000, (By Osbourne Road), Ikoyi, Lagos – Time: 7:45 AM
Contact: For more info and general enquiries, Call 07031229998 | 08033824739 | E-mail [email protected] | Log on to Tony Ekaidem's Website – www.TonyEkaidem.com
________________________________________________________________________________________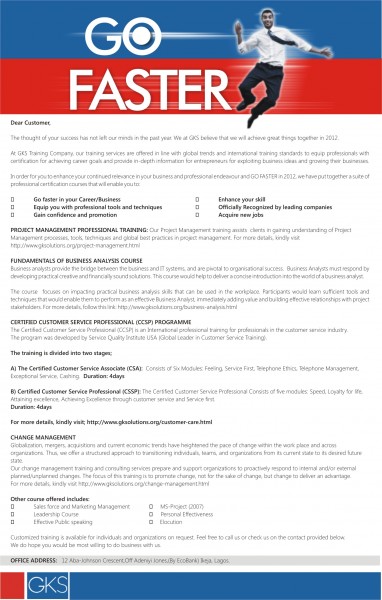 Go Faster in 2012 with GK Solutions
Move to the next level in your career and business with GK Solutions – a training and business advisory services company which targets the upwardly mobile professionals. They will teach attendees on how to increase the pace of their business or career in 2012.
Date: Saturday 14th April – Sunday 15th April 2012
Time: 9 AM Daily
Venue: Smart Executive, 2B Oyetola Street, Off Ajanaku Street, Off Salvation Road, Opebi, Ikeja. Lagos
Training Fee: N75,000
_____________________________________________________________________________________________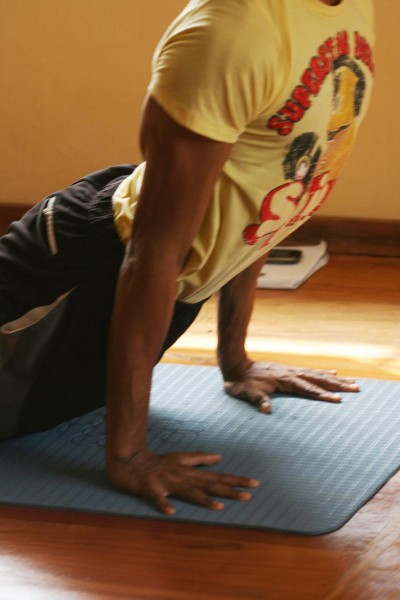 Stretch Your Muscles at DaYoga Studio
Get prepared for a brand new week by taking part in the never ending fun and excitement of Yoga and Pilates at the DaYoga studio this Saturday. The fee for each of the classes per person is N 2,000.
Date: Saturday 14th April 2012
Time: Beginners Yoga 9 AM | Immediate DaYoga Classic 10 AM | Pilates 12 PM
Venue: DaYoga Studio, The Life House, 33 Sinari Daranijo Street off Ligali Ayorinde Street Victoria Island, Lagos
Contact: For more info and general enquiries Call 07034030683 | E-mail [email protected]
_____________________________________________________________________________________________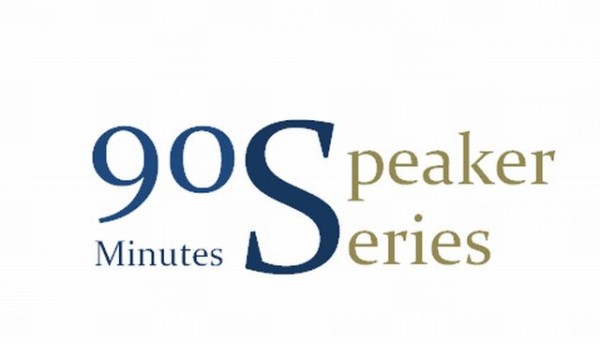 90 Minutes Speaker series presents Emeka Ndu
Come and interact with Emeka Ndu this Saturday at Bogobiri. Emeka is the CEO of C & I Leasing Plc, a car leasing company that provides operating and finance leases which was established in 1999. Be sure to arrive early as see how Emeka Ndu turned his dream into an astounding success.
Date: Saturday 14th April 2012
Time: 1 PM
Venue: Bogobiri House. 9 Maitama Sule Street, off Raymond Njoku Street, off Awolowo Road, Ikoyi, Lagos
_____________________________________________________________________________________________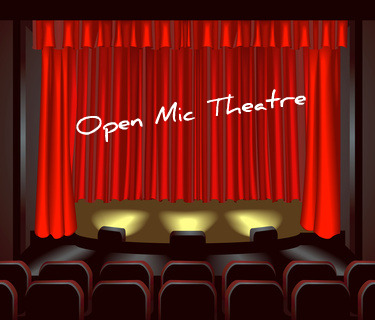 Open Mic Theatre presents The Conscious Edition
Open Mic Theatre is back with the conscious edition! The theme of this edition is Society, Community and Consciousness. Performing this Saturday at the Life House are Gideon Okeke, Joseph Benjamin, Moyo Lawal, Abiodun Kassim, Najite Dede, Lala Akindoju, Omonor Somolu, Uzo Osimkpa, Zara Udofia, Ihuoma Ejiofor, Lizz Njagah, Okey Uzoeshi, Omoye Uzamere and more. Admission is free for all!
Date: Saturday 14th April 2012
Time: 6 PM
Venue: The Life House, 33 Sinari Daranijo street off Younis Bashorun off Ajose Adeogun, Victoria Island Lagos
____________________________________________________________________________________________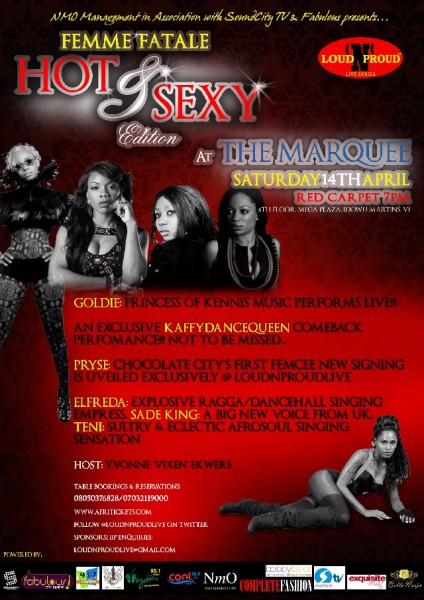 Femme Fatale Hot & Sexy
Nmo Management – organizers of the the monthly music fiesta "LoudNProud Live Series" is back with yet another thrilling edition – "Femme Fatale Hot & Sexy" which is set to wow attendees from start to finish. Scheduled to attend and perform with a full live band are Goldie, Nigerian dancehall queen – Kaffy, Chocolate City's Pryse, afrosoul singing sensation – Teni, Elfreda and UK's big voice Sade King.The show will be hosted by Yvonne "Vixen" Ekwere.
Date: Saturday 14th April 2012
Time: 7 PM
Venue: De Marquee, 4th Floor, Mega Plaza, Idowu Martins, Victoria Island, Lagos
Ticket Price: Table for 5 – N 50,000 | Table for 10 N 100,000
Contact: For more info and general enquiries on table reservations, Call 08050376828 | 07032119000 | E-mail [email protected] | Follow them on Twitter @loudnproudlive
____________________________________________________________________________________________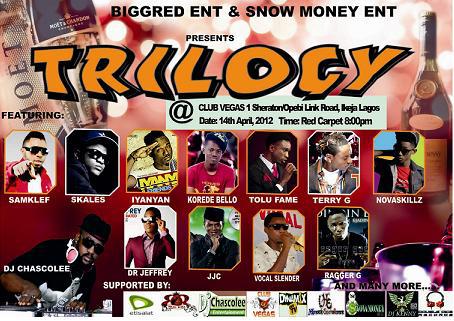 D Trilogy
Biggred Entertainment & Showmoney Ent. present D Trilogy – a power packed music event that will see some of Nigeria's most fly such as Terry G, JJC, Davido, Korede, Samklef, Skales, Tolu of Project Fame, Iyanya, Suspect Record All stars perform live at Club Vegas, Lagos. Also scheduled to attend are Tony Tetuila, Artquark, Olu Maintain, Kentro World, Lace, Slim Joe, Tiwa Savage, Jahbless and a host of others, MC Cabal and Don will also deliver rib cracking jokes on the D-Day. The first 100 females to attend will get free drinks. Admission is free for all!
Date: Saturday 14th April 2012
Time: 8 PM
Venue: Club Vegas, 1 Sheraton Opebi Link Road, Maryland, Ikeja, Lagos
Contact: For more info and general enquiries, Call 07041218391 | 07034533376 | E-mail [email protected]
____________________________________________________________________________________________
Spinlet Live in Abuja
Spinlet and 2Fly Club will kick off new music event series tagged Spinlet Live in Abuja this Staurday. The first music act to grace the stage at Spinlet Live is the ever sonorous Bez. Come and listen as the  That Stupid Song music act blows you away with his music. Admission is free for all but you have to RSVP by calling 08066261222.
Date: Saturday 14th April 2012
Time: 9 PM
Venue: Republic of Play, 167 Adetokunbo Ademola Street, Wuse 2, Abuja
Contact: For more info and general enquiries, Call 08066261222 | E-mail [email protected] | Follow them on Twitter
@2flyclub
____________________________________________________________________________________________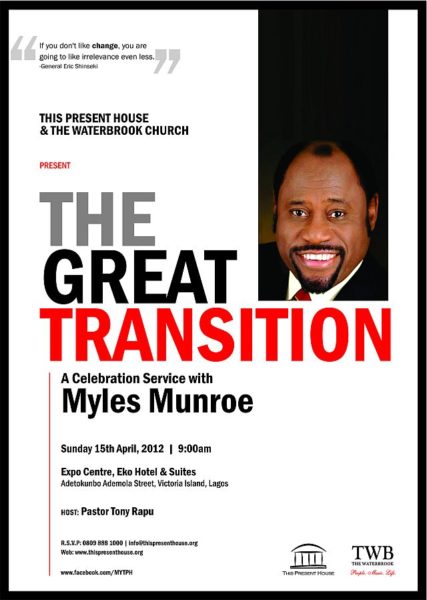 The Great Transition
This Present House and The Waterbrook Church presents The Great Transition – a celebration service with Dr. Myles Munroe which will also see the Lagos Community Gospel Choir minister. Admission is free for all!
Date: Sunday 15th April 2012
Time: 9 AM
Venue: The New Expo Hall, Eko Hotel & Suites, Adetokunbo Ademola Street, Victoria Island, Lagos
____________________________________________________________________________________________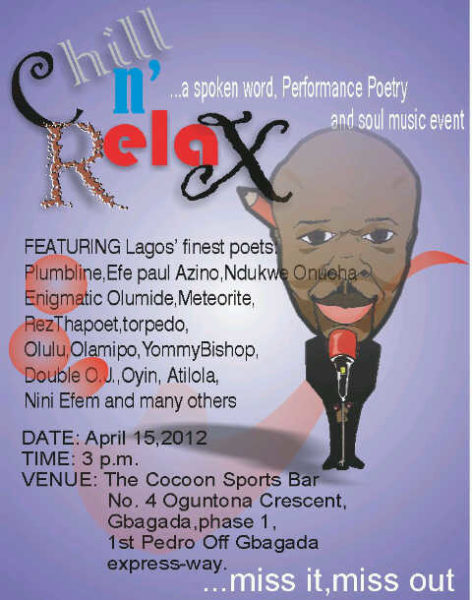 Chill & Relax presents The April Thrill
Chill & Relax – a Spoken Word, Performance Poetry and Soul Music Event is taking place this Sunday at the Cocoon. Lagos poets such as Plumbline, Efe Paul Azino, Ndukwe Onuoha, Enigmatic Olumide, Meteorite, RezThaPoet, Torpedo, Olulu, Olamipo, Yommy Bishop, Double O.J, Chinelo, Bede Okoro, Dheji, Oyin, Atilola, Nini Efem and more will also be around to thrill you with some of their poetry.
Date: Sunday 15th April 2012
Time: 3 PM
Venue: The Cocoon Sports Bar, 4 Oguntona Crescent, Gbagada phase 1, 1st Pedro, off Gbagada Express Way, Gbagada, Lagos
__________________________________________________________________________________________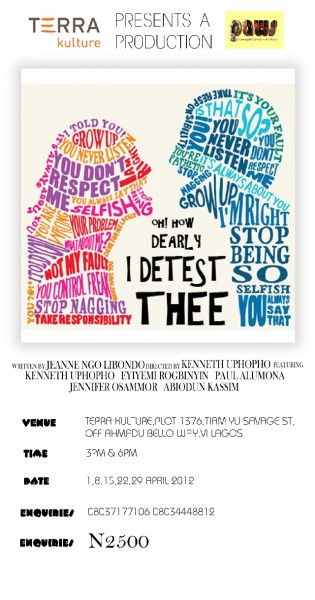 Oh! How Dearly I Detest Thee
Terra Kulture and Paws will be showing a mind blowing stage play – Oh! How Dearly I Detest Thee this Sunday. The play which was written by Jeane Ngo Libondo and directed by Kenneth Uphopho is a must watch for every Nigerian man and woman.
Date: Sunday 15th April 2012
Time: 3 PM & 6 PM
Venue: Terra Kulture, Plot 1376, Tiamiyu Savage Street, off Ahmadu Bello Way, Victoria Island, Lagos
Ticket Price: N 2,500
Contact: For more info and general enquiries Call 08037177106 | 08034448812
_____________________________________________________________________________________________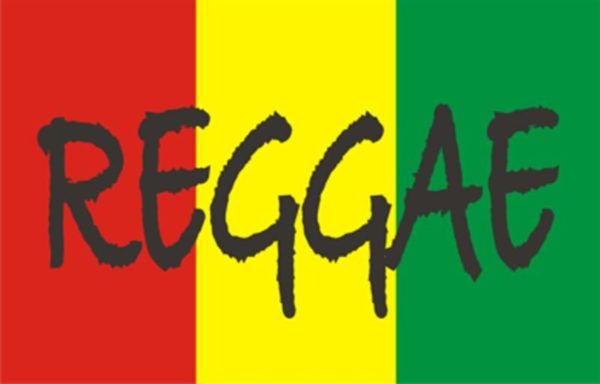 Easy Irie Reggae Sunday
Chill and relax this Sunday at the Life House with some refreshing smoothies and grilled fish. This get together is a sure perfect way to get set and ready for a brand new week. Admission is free for all!
Date: Sunday 15th April 2012
Time: 5 PM
Venue: The Life House, 33 Sinari Daranijo Street off Ligali Ayorinde Street Victoria Island, Lagos
_____________________________________________________________________________________________
BellaNaija.com is not responsible for the organization or further promotion of these events, neither do we have a stake in their sales or popularity. Inclusion in "Events This Weekend" is Free. Contact – adsales @bellanaija.com if you will like your event to be included. Note that BN reserves the right to choose which events are featured. "Pay to attend" parties attract a fee