Ready-to-wear brand, Alali Boutique is out with its most recent collection. Inspired by the subconscious thoughts of Creative Director, Oroma Cookey-Gam, during her Christmas trip to the creeks of Calabar and Opobo Kingdom, the collection unsuspectingly fuses together surface water sports' wear with the glamour of the 1950s to create effortlessly stylish pieces.
"Imagine you could wear really glamorous and stylish clothes jetskiing or wakeboarding…Think speedy, glamorous and intriguing. For shapes I looked to the 1950s, for detail I looked to the panelling in sportswear and for colour, I looked to the landscape of the South-South of Nigeria"– Oroma Cookey-Gam
Although  more structured than a typical Alali collection, the A/W 12 collection  stays true to the aesthetics we associate with the brand; soft silhouettes, fluid pieces and sheer details.
View the collection below:
A look Behind the Scenes- Alali Boutique A/W 12 Collection
The Sketches
The Colour Inspiration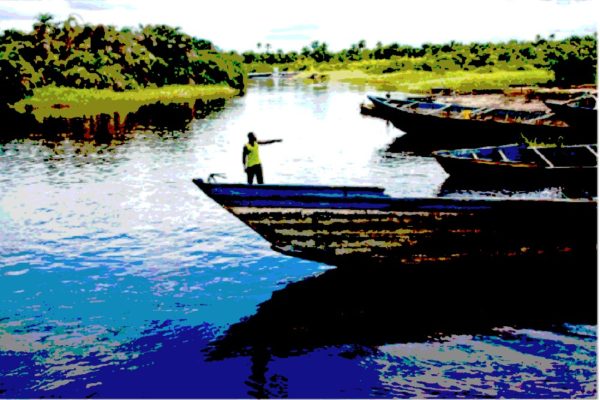 The Shoot: "The make-up is dark and intriguing with a touch of blue for a contemporary look. The hair channels the speedy / sporty aesthetic and the collection is styled to introduce a tribal impression while preserving the sporty and intruiging elements."– Oroma Cookey-Gam
Photo Credit:
Creative Director, Alali Boutique: Oroma Cookey-Gam
Contact: [email protected]
Photographer: Lolu Osinbanjo
Contact: 08023984654
Model: Oghogho Obrutse
Make up: Margarita Egbe
Stying: Bidemi Zakariyau
Contact: [email protected];08133282944
Accessories: Diva's House of Accessories, Palms, Lekki.
For sales or any other enquires please contact Bidemi Zakariyau or Oroma Cookey-Gam