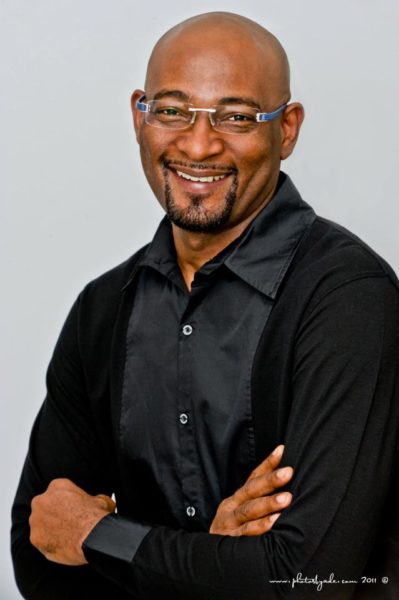 When Nigerian brides are preparing for their wedding day, they search far and wide, high and low, for one man who can make their wedding cake dreams come true.
He is Tosan Jemide, the CEO of Cakes by Tosan. Contemporary Nigerian brides know that when they go to him, all their desires of a fairy-tale cake will come to pass. The master baker who has been in the industry for well over ten years has baked cakes for socialites and celebrities plus brides whose weddings have been featured here on BN.
BN's Gbenga Awomodu sits down with the master baker as he speaks exclusively to us on his humble beginnings, his staying power in the industry, his love for cakes, his upcoming Ultimate Luxury exhibition and how, with all the success he has, he still orders study materials to improve his craft on a monthly basis.
Please tell us a bit about yourself, what you do, your educational background, and where you grew up.
My name is Tosan Jemide. I am a master baker, cake artist and an entrepreneur. I run the CBT group comprising of Cakes by Tosan (A Luxury brand for Sugar Craft Master Pieces), Celebrations by Tosan (A Commercial Cake outfit about to Launch), Topcrust Bakery (A Commercial Bakery that provides quality bread for the mass market) and Cupcakes by Tosan. I studied Sociology in the University of Ibadan and took cake making courses in the UK after discovering my flare for the art. I was born in Warri, Delta State and grew up in different parts of the country at different times.
You are generally referred to as Nigeria's foremost Cake Maker, Sugar Crafter & Confectioner. Tell us how you developed interest in Baking, and how you made your entry into the Industry?
I got an early exposure to the art from my late mum, who used to bake cakes. As the last of her five boys, I helped when she baked. Sometime in 1983 she passed on and coincidentally that was the year my eldest brother was getting married. I decided to take my chance with his wedding cake and it turned to be a good attempt. Then, at a very early stage in my life, I discovered an innate ability to be creative. So after I left Ibadan, I was left with two choices: first, was to tow the path of survival and join the "Career Rat Race"; the second was to harness my God given ability and become "The Purpose Fulfilled Tosan". I chose the latter. In expressing my creative instinct, I thought of fashion and I actually did toy with a clothing line (T-Shirts basically), but then it occurred to me that I could dare to be unique and different. So, I decided to delve into cakes which was at the time an "awkward" trade for a man. Following this decision, I moved to the UK in the mid 90's to hone my skills. While in the UK, I attended courses and worked for some of the biggest cake shops for over four years. Armed with the combination of raw talent, passion, desire to blaze the trail and acquired skills, I came back to Nigeria in 2001 to start up Cakes by Tosan.
How do you continue to maintain your high standards?
The God factor, unwavering commitment to excellence and continuous learning. I learn every day, I order study materials from across the world almost on a monthly basis. I was still in Spain earlier this year to learn from a personal tutor. I travel a lot and I get inspired by my environment. For example, I have a creation I named after one of the hotels I stayed in on one of my trips to Madrid.
What particular job would you say, gave you the "Big Break" and how did you come about it?
I can't really remember which one was my biggest break really; although, I remember two cakes I made that were major hits and talk of the town way back, one was for Abba Folawiyo and the other for Sunbo Odunsi.
Does a cake have to be expensive to leave a memorable taste?
Let's not monetize it; the truth is it takes a lot to achieve quality and where this is, expensive becomes relative.
Which cake has been the most expensive you have made so far? Care to share the budget?
Sharing the budget may not be the best business decision based on the business model we run. (He smiles)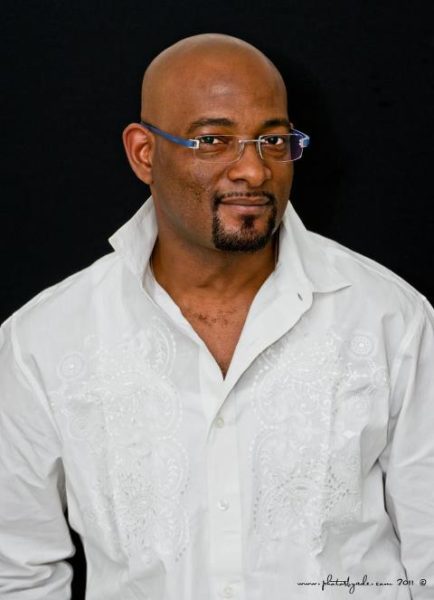 How can a young couple on a budget enjoy your magical touch on their wedding cake?
Essentially, we understand that there some of our potential customers who fall within this market segment and what we have done is to create the Celebrations by Tosan brand to cater for their need. Celebrations by Tosan will work with couples to give them the best value for their budget.
In addition to the cake making business, what other business lines have you pursued and what happened to Le Saison restaurant and your Training School?
Essentially, Bakery and Restaurant. Le Saison restaurant was closed purely on business reasons. We never had a training school, although we held weekly workshops where we trained upcoming cake artists. We stopped the classes when we commenced our business re-engineering project. Please permit me to say that the philosophy behind the training was to give back to the society and help empower upcoming artists. This has not stopped in anyway, but the energy has been channeled into corporate social responsibility.
Over the last two years, you have established Topcrust Bakery – a multi-million Naira bakery and also created Cupcakes by Tosan and Celebrations by Tosan, could you individually shed more light on these brands?
In February 2011, we embarked on a business transformation project focused on re-engineering our internal processes and expanding our potential markets. Our call was to re-invent and build our brand, grow our profit, build an institution and give back to the society.
The brands you have mentioned are results of this project. Topcrust bakery is a commercial bakery set up to provide top quality bread for the mass market. One of the things we have done is to step up Cakes by Tosan premium brand to a full luxury brand. Celebrations by Tosan is a commercial cake line (similar to diffusion brand in a fashion industry) while Cupcakes by Tosan is a hybrid of both brands with the vision of creating unforgettable cupcake experience for every customer interaction. With the cupcakes, we will be selling a bit of lifestyle for kiddies parties, Indulgence for cupcake freaks e.t.c.
How have you developed your business savvy over the decades?
Learning from mistakes, commitment to building an Institution and, most importantly, re-inventing. I try to relate with sound business minds on a constant basis and of late, I have put together a management team comprising of young smart people from banks, FMCGs and professional services to help position the business for the next level.
All Nigerian businesses have their own individual challenges, could you share some of yours with us?
Basically, the human resource challenge – it can be a bit difficult getting an artist with similar level of depth and creativity. Asides that, you face regular challenges associated with doing business in Nigeria – power, logistics, staff pilfering and many others.
What do you think are the common mistakes young and new confectioners make?
Paying too little attention to ingenuity, mediocrity and unwillingness to pay the price before launching out.
How do you mentor young confectioners aspiring to achieve the same level of success you have in the industry?
Over the years I have worked with FATE foundation on the mentorship programme. Prior to this time, we had an internship arrangement in the company but had to put it on hold in view of our ongoing transformation project. We are currently reviewing the framework for this in the coming months. I also partner with other stakeholders (e.g. Kogsy Sugarcraft Centre) within the industry to teach at sessions/exhibitions and other fora within and outside the country.
In what ways do you hope to give back to the society in the coming years?
We have partnered with LEAP Africa to launch a corporate social responsibility initiative. With this, we will be training young teens (ages 13-17) from secondary schools who possess the talent and passion for the trade but who may never get a platform to become another Tosan and we have created a structure to support the outstanding ones amongst them. The initiative will be launched on Saturday April 28th 2012 at the Civic Centre Ozumba Mbadiwe street Victoria Island. We are currently working with the Lagos State Government's Poverty Alleviation Programme on a skill acquisition initiative. The Young Bakers Club is also in the pipeline in the coming years.
How do you balance your personal life with the intense pressure of running a successful business?
Over time, I have built a structure that allows me focus on the creative aspect of the business (which is my core strength) while other members of the team take care of their own responsibilities. We strive to work together as a team and this way, things even out. It is important to note however that the nature of our business makes some time of the year peak periods, at such times; I practically live in the office for days.
You are clearly on top of your game and it is well known that remaining on top is as hard as starting off because you are under a lot of pressure to maintain your position. What do you do to maintain the top position and handle expectations?
First of all, I understand that life is not all about competition. So, I stay in my place and I daily build the brand Tosan Jemide.
What qualities do you like in people and which traits put you off when dealing with people in your day-to-day activities?
I love real people. I dislike fake people.
How would you describe your normal daily routine and how do you de-stress after a busy week? 
Well I am not an outdoor person per se; I spend a good part of my day either at work attending to necessary issues or at home with my family. I am into family and I have four adorable children who I love to spend time with.
What activities do you engage in your Leisure time?
My preference for leisure will be quiet time on an exotic beach/Island with my family.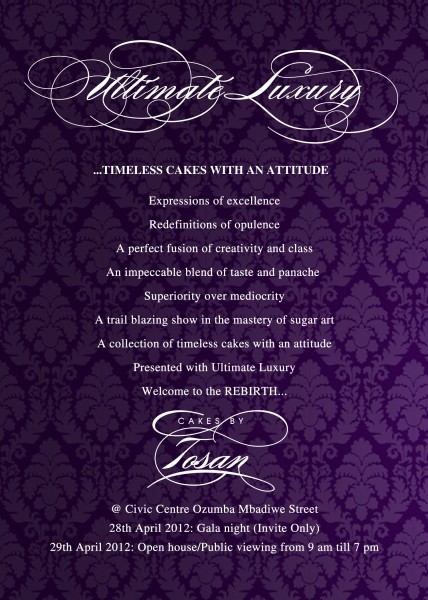 Your company, Cakes by Tosan, is about to hold one of Nigeria's biggest cake exhibitions – "Ultimate Luxury"  this April, please tell us about it.
Ultimate Luxury is scheduled to hold on Saturday 28th and Sunday 29th April, 2012 at the Civic Centre, Victoria Island Lagos. The exhibition is designed to reinforce Cakes by Tosan Luxury brand's position and stamp it's authority as the most creative cake outfit in Nigeria. An exclusive viewing and Gala Night will hold on Saturday 28th as a prelude to the main exhibition which holds on Sunday 29th April 2012. The exhibition will be a purely exhilarating experience with displays of incredible sugar craft master pieces. The mood and ambience for the night will revolve around opulence, class and elegance which are central themes of the Cakes by Tosan brand. We will also unveil our new brand identity and officially launch the Cupcakes by Tosan as well as give a foretaste of Celebrations by Tosan. Longstanding customers of Cakes by Tosan will be treated to an exclusive customer experience at the customer lounge on Sunday 29th April 2012. Nigerians should expect never-before-seen cakes.
On a final note, what would you like to say to all BellaNaija.com readers?
"Your time is limited, so don't waste it living someone else's Life" – Steve Jobs; and see you on Sunday 29th April 2012 at the Civic Centre, Ozumba Mbadiwe Street, Victoria Island, Lagos.
See some of Tosan Jemide's work of art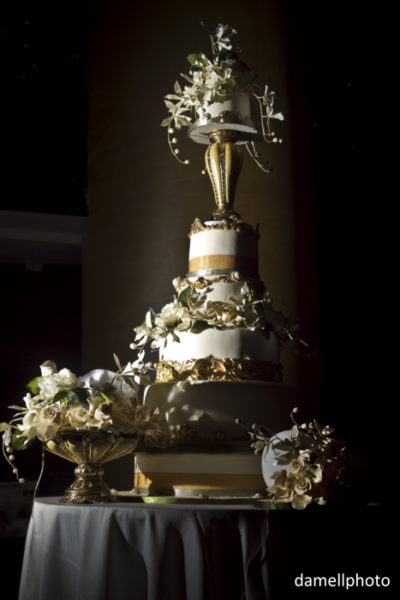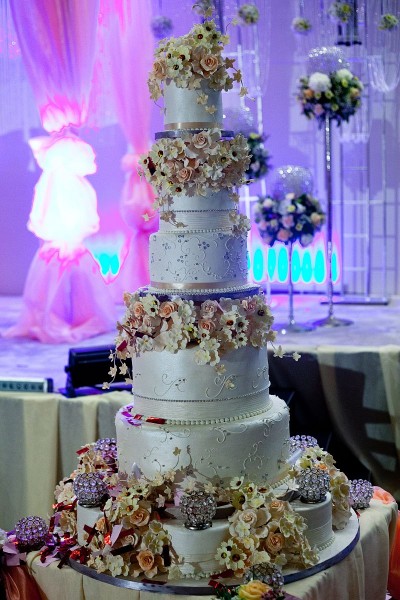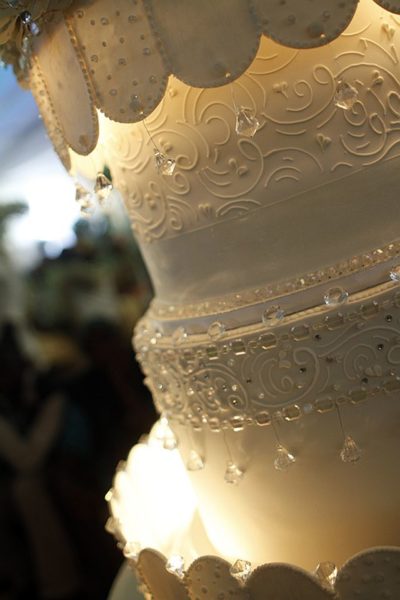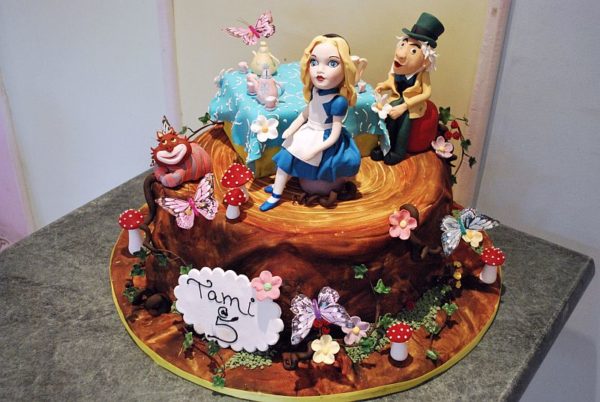 Just For Fun
What is the FAB thing about your name? It means something good.
What is the FAB thing about your country, Nigeria? One of the few countries in the world where population is a raw material.
Describe yourself in three words! – Creative, Intelligent and Confident
What do you think makes you a Fabulous African? My Originality.
_____________________________________________________________________________________________
Gbenga Awomodu is an Editorial Assistant at Bainstone Ltd./BellaNaija.com. When he is not reading or writing, Gbenga is listening to good music or playing the piano. Follow him on Twitter: @gbengaawomodu | Gbenga's Notebook: www.gbengaawomodu.com | Facebook Page: Gbenga Awomodu