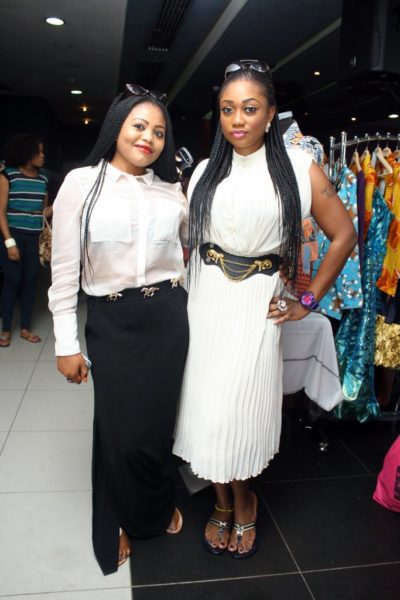 On Sunday 29th April 2012, the GET Arena, Lekki, Lagos was definitely the place to be as the ever exciting non stop monthly shopping extravaganza –  Le Petit Marché held its April edition in grand style.
The LPM team brought the fun loving event to where it all started (The GET Arena) and there was a massive turn out more than ever before. Attendees shopped for clothes, shoes, bags, accessories and yummy delicacies from the numerous vendors available and stocked with items from Nigeria and beyond.
Highlights of the event include attendees shopping for maxi dresses from these new talents –  Lady Biba , 87 Couture and Vintage Colette. Ankara Rebel, Na'tees and Estitos also didn't disappoint with their dazzling pieces, U-Kama, Retrospective and Kitschai took attendees back in time with their vintage pieces, La Bennis, Oak's Signature, Y.Craig and Ariaba showcased some never before seen accessories and contemporary jewelry, shoe lovers had a field day browsing through sky high stillettos provided by DivaNista and Idonor, House of Spiff had unbelievable bargains for great designer staples, Cookie Skin and Namatse had so many products for women who crave for a flawless skin, Cam Cam Sweets and Cookie Jar had lots of mouth watering delicacies and Krazy Kulture, Tee's Bargain Corner, Solomon's INC., Biddy's Mondo, Diva's Lounge and S23RD thrilled all with their continental fab pieces.
If you will like to order for stands at the May 2012 Edition of Le Petit Marché, send an to E-mail [email protected] | [email protected]. Missed the shopping event? You truly missed a lot but here are all the exclusive photos.
Enjoy!
***********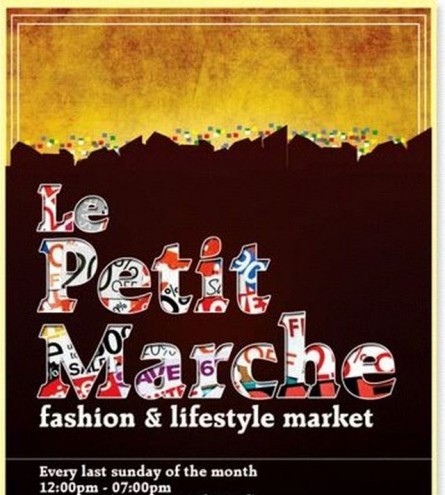 LPM May Edition
You have seen all the photos from the April Edition, now get yourself set and ready for the May Edition as it promises to be bigger, better and more fun. Admission is free for all, don't forget to bring your friends along and your purses.
Vendors – Lizbeth Couture | Mode | Abeke Luxury Fit | NisKay Fashion | Suzzy Accessories | Gorgeous Beauty Place | Sparkle Fashion | Sucree | Biddy's Mondo | Vintage Colette | Estitos | Y. Craig | Oak's Signature | Blue Hut Perfumes | Toseki Vintage | Mo Accessories | 87 Couture | Tee's Bargain Corner | Le Duchess | Diva's lounge and more.
See you all there!
Date: Sunday 27th May 2012
Time: 12 Noon – 7 PM
Venue: The GET Arena, Lekki, Lagos
LPM Vendor Spotlight – Vintage Collette

1- Tell us about your brand?
Vintage Colette is a brand that infuses vintage and contemporary concepts to define the modern woman ensuring that decades of the fashion industry is not left behind. Some of the brand concept could be viewed through StyleHouse Files or the last MTN LFDW.
2- What inspires your choice of Fabric?
The texture of the fabric, color of the fabric, weight of the fabric and most importantly what season the fabric would be used for.
3- What countries have you visited in search of fabric?
Senegal, UAE, India, Turkey, United Kingdom and Morocco.
4- Who is the 'Vintage Colette' woman?
The Vintage Colette woman is a woman who knows what she wants; she is graceful, elegant and very chic.
5- Where do you see your brand in five (5) years?
Future expansion plans would be a retail outlet for Vintage Colette Haute Couture and ready-to-wear clothing line with either a fragrance or eyewear inclusive.
_______________________________________________________________________________________________________
Sponsored Content