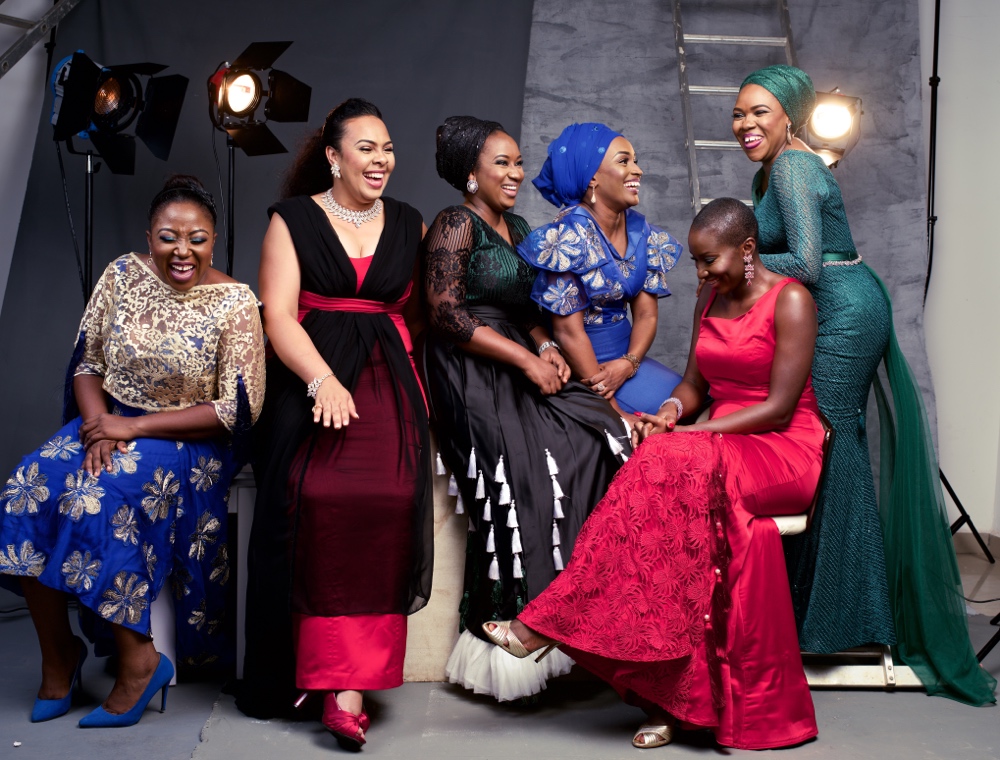 Vintage Colette is a Nigerian fashion brand that represents the everyday woman. Launched in 2011, the collection includes custom-made, Bridal, Couture, Ready-to- wear, High Street, and fashion manufacturing lines. Here's what Editor at Vintage Colette blog, Toyin O-Ajisemola had to say about organising the shoot;
The Vintage Colette photo shoot was inspired as a form of tribute to celebrate female entrepreneurs as every day women. A way to bridge the gap and allow our customers to relate well with our brand. We decided to start with entrepreneurial women from a vast range of businesses who understood what it meant to run a business within Nigeria. It took four months to prepare for this photo shoot from day one to the day of the photo shoot. Even though I had initially been advised against the idea as this was contrary to what any Nigerian designer had ventured into, I chose to go ahead because I was a woman, a designer and an entrepreneur. I knew that I could be as contrary as I wanted to be because otherwise, I would be in a constant state of collapse whenever I innovated anything.

I wanted to celebrate these women who are realistic, strong, focused and determined to excel. They motivate me and consistently keep myself and other women true to their core. Each fabric, style and color was designed for the persona and style of the female entrepreneur wearing Vintage Colette. The looks are different, but the souls are the same, as are the things and people that constantly inspire me in life. That is the true persona of the Vintage Colette woman.

This photo shoot is a celebration of personal style that ignores the demand from the outside, a carefully followed and well researched journey, one that I hope would serve me for many more years ahead.
See the 6 Northernpreneurs Below
Wonuola Sanni
Wonuola Sanni's love for cooking pushed her to start a catering company about six years ago. Good Eats specializes in hors d'oeuvres, finger foods and canapes. By trying her hand at the foods that other chefs considered challenging, Sanni was able to seize the Abuja food industry in under ten years. The usual party rice and puffs were great, but she focused her attention on the unique specialties that weren't always available and has managed to lure her customers into 'good eats.' When she is not marketing her special brand of chilli sauce, she is trying to put together a top notch food agency to train the best chefs in the country.
Sifa Asani Gowon
When she is not busy writing books or screenplays, Sifa Asani Gowon is busy running her pastry shop in Jos, Nigeria. It's a cozy pastry shop which showcases elements of her love for the literary word with one bookcase decorating a side of the shop. Unmoved by the recent turmoil in Jos and Northern Nigeria, Gowon insists that the North is still a great place to raise a family in Nigeria. Her entrepreneurial confidence is evident when you speak with her, but she advises anyone who wants to go into business to plan ahead and properly analyse the financial aspects of their business before diving in head first. "You would do much better because of it," she says.
Laila Ali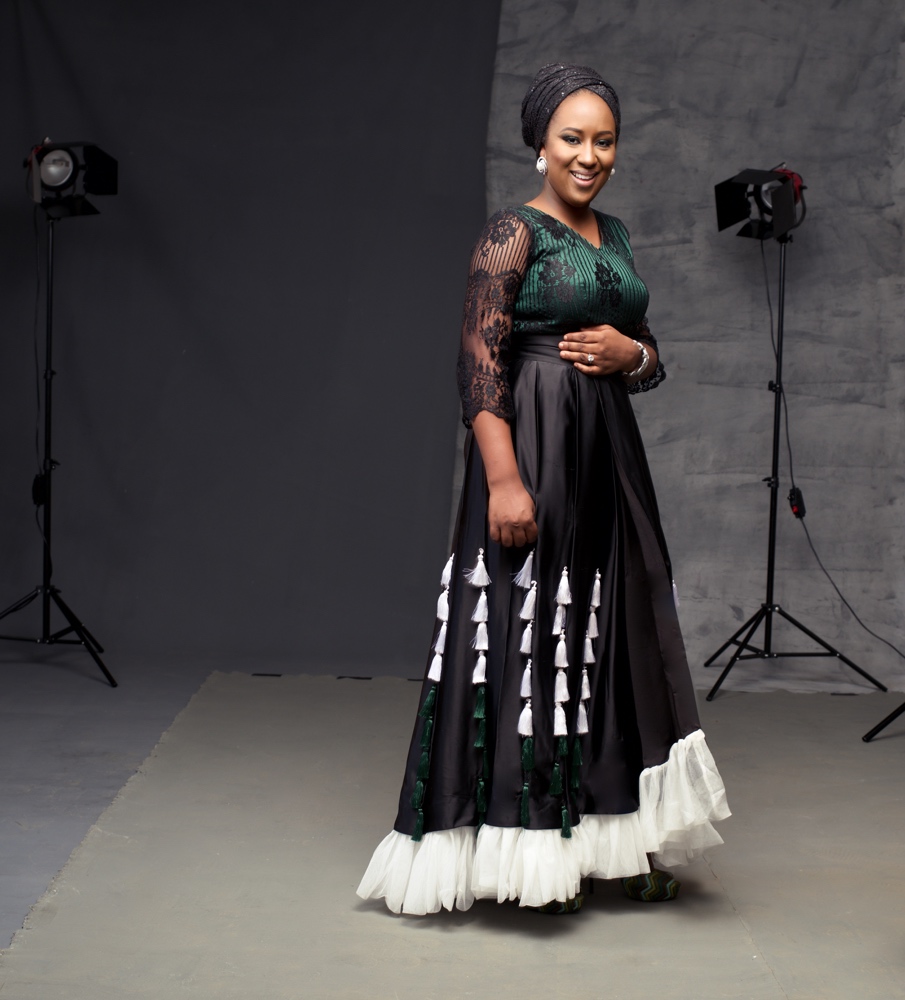 She studied English, but Laila Ali is one of Abuja's most talked about interior designers today. With over ten years of experience, she has been bringing project designs to life, from the contemporary to the classics. L and N Interiors was not the first business venture Ali went into. She describes herself as a serial entrepreneur who had tried many things before focusing on her passion for design. Extremely vocal about the challenges female entrepreneurs face in Nigeria, Ali says that it is extremely difficult for women to do business in Nigeria because they are more exposed to the pressures of exchanging their bodies for business opportunities. Ali wants all women to know that at the end of it all, determination and perseverance pays off and that no one got it the first time.
Fantis Mohammed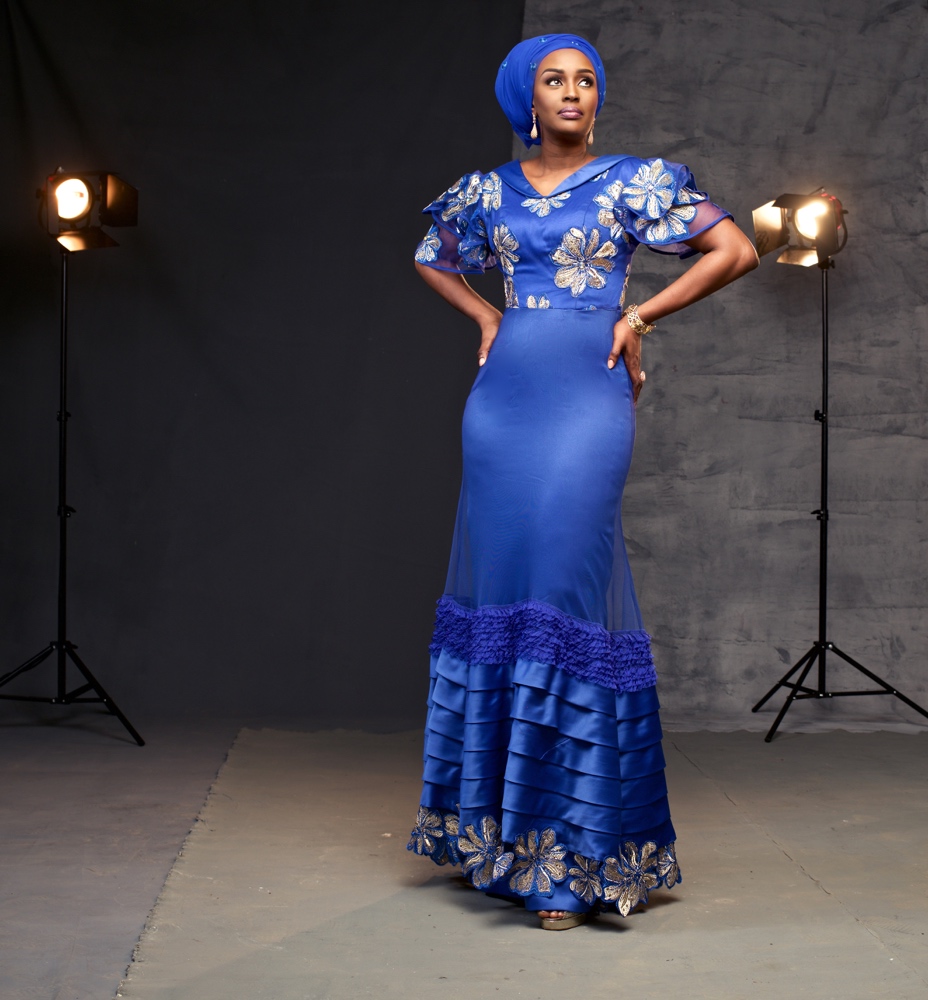 Fantis Mohammed, Owner and Director of the H Magnet group is extremely passionate about the female entrepreneur. In addition to Santifood Co, a two year old food and beverage processing company based in Abuja, Mohammed also runs a fashion manufacturing company Nowrie in Abuja. All of her suppliers and vendors are women because she loves to promote female businesses. A native of Borno state, her impetus for food and beverage processing came from the wastage she observed as a young child in Borno. Santifood Co takes local ingredients and packages them to fit international standards. Mohammed says research is extremely important in entrepreneurship and that a business has to be something you can commit to, because it won't be easy.
Dr. Hilda Titiloye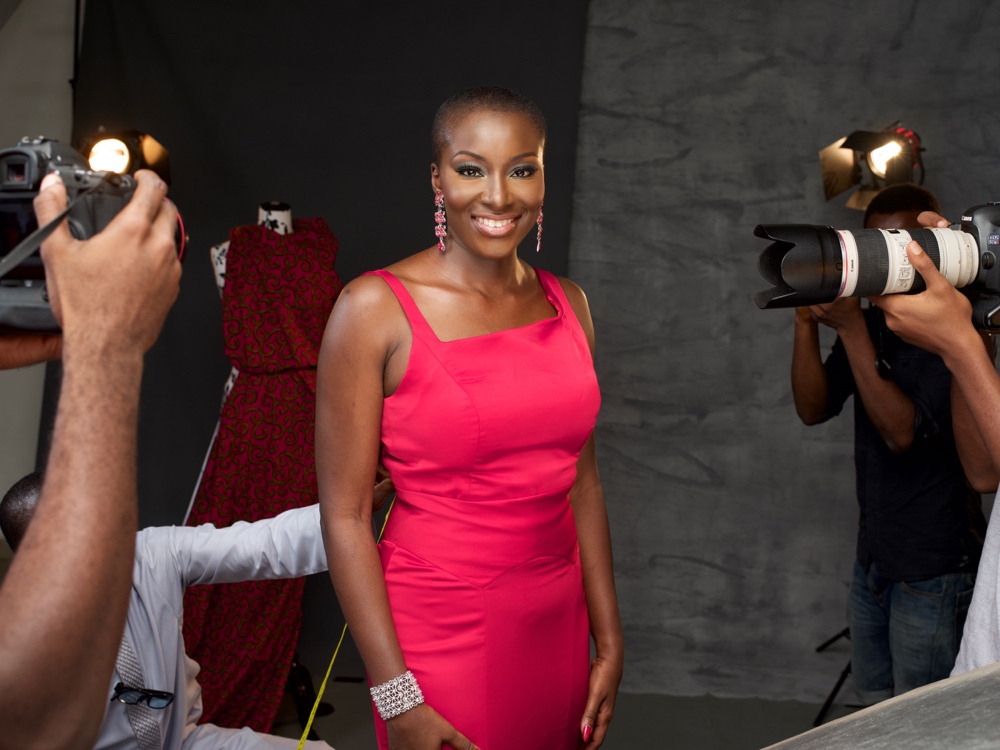 With an already thriving medical career as a General Practitioner, Titiloye observed a growing number of patients with skin care concerns and accepted the challenge to learn more about dermatology. After completing dermatology school, she practiced for a few more years before opening Skin101, an aesthetic medical clinic in Abuja. Titiloye wanted to replicate the standards seen in other countries when it came to skin clinics and admits that there was nowhere to really model Skin101 after Nigeria. She has leveraged the use of social media and built up her client base to thousands in just under one year. Titiloye says that skin bleaching is one of the major issues that people come to address at her clinic and that we have a long way to go in Nigeria to correct this problem.
Binta Shuaibu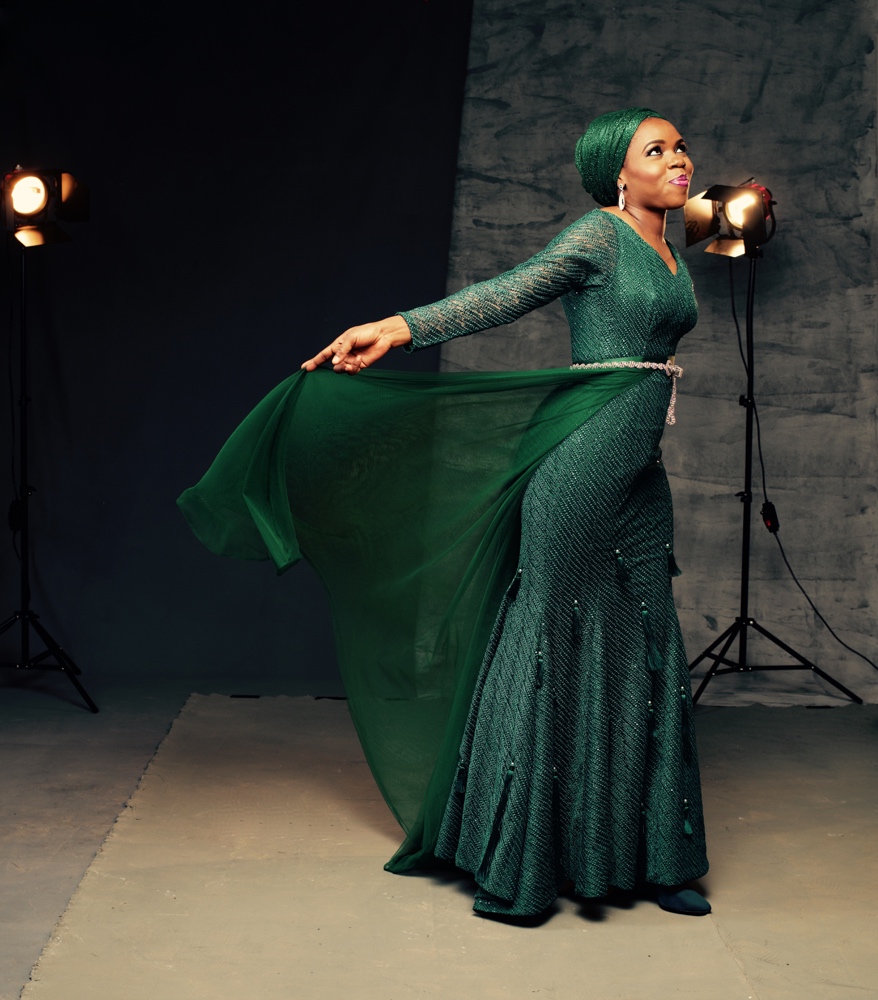 Binta Shuaibu has built her entire brand on dressing the everyday, unfiltered middle aged woman in clothes that make her feel like she is wearing an international brand. Her clothing brand, Vintage Colette based in Abuja, seeks to provide fit, comfort and that extra boost of confidence to women who can't ask for it, but would like their clothes to say it. In 2011, she won the maiden edition MTN/LFDW/British Council designer award. Shuaibu is passionate about changing the educational status quo of the girl child and eradication of poverty through ethical fashion wages .She says that Nigeria needs a female economy because women are the ones who invest back into their communities because of how much they invest in their homes and that the Nigerian woman should continue to provide the society with results from their businesses.
See more Photos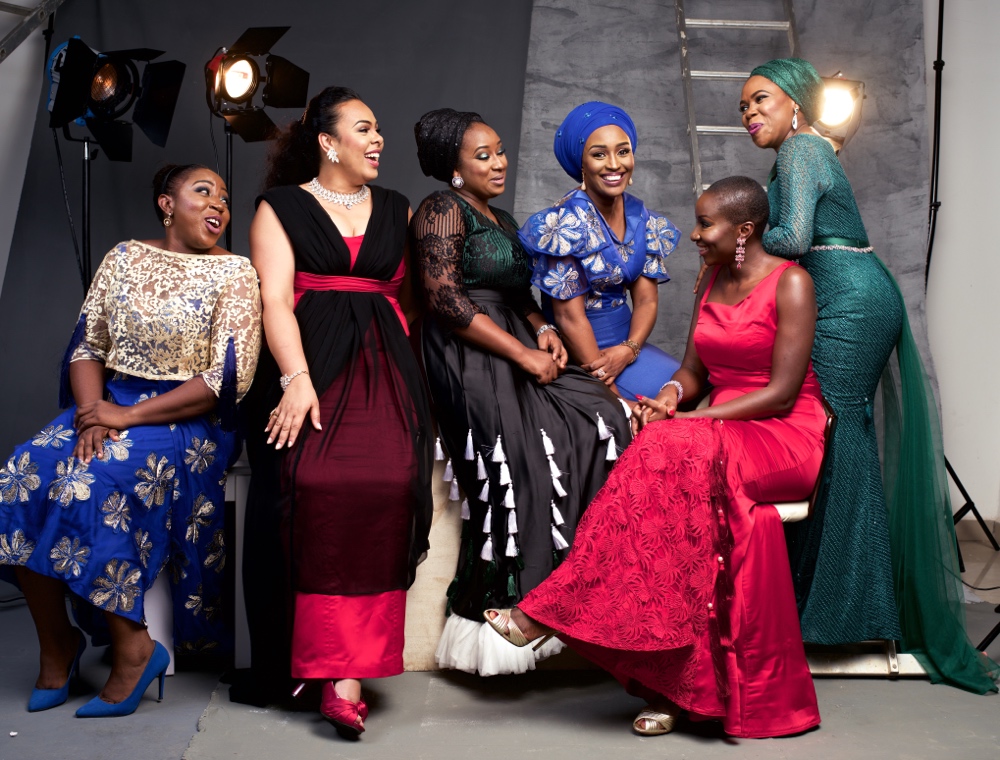 Credits
Photography: Henry Oji, Big High Studios
Styling: Vintage Colette