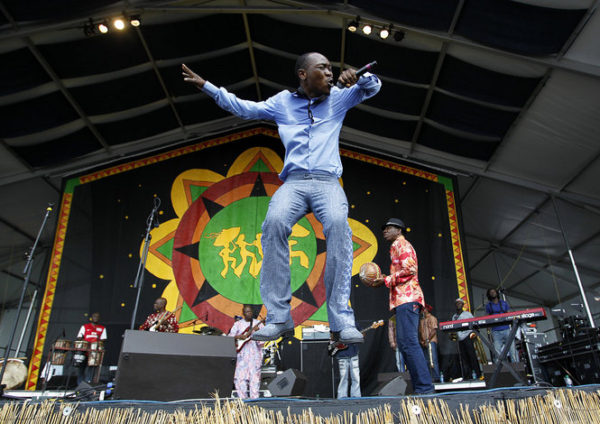 This year's New Orleans Jazz and Heritage Festival (or Jazz Fest) took place between April 27 and May 6th with an array of top acts worldwide such as Ne-Yo, My Morning Jacket, Florence + The Machine, The Beach Boys; Janelle Monae, Foo Fighters, Al Green and Cee Lo Green just to name a few. And, with seven days, twelve stages and hundreds of musical acts, it had more than enough to offer.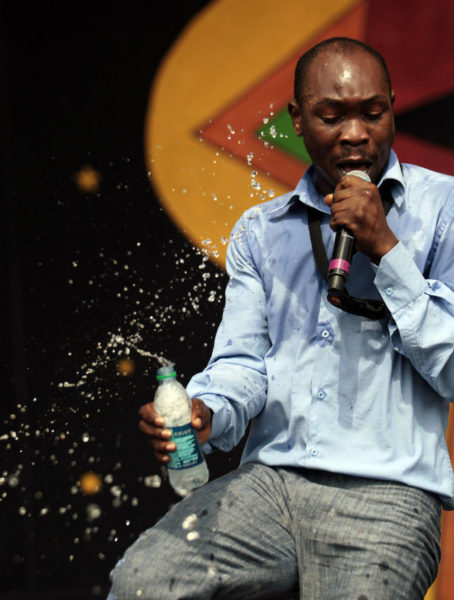 With rave reviews of their performance at SXSW earlier in the year still latent in the air, Nigeria's very own, Seun Kuti & Egypt 80 were also in attendance performing on Friday, April 27th, at the Congo Square stage and also on Wednesday, May 2nd, at the Legendary House of blues in New Orleans to woo the audience.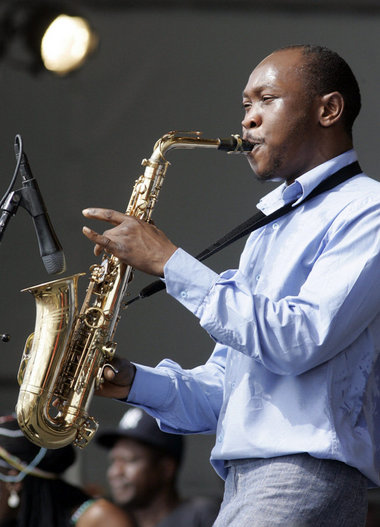 Laura Mcknight of The Times-Picayune had this to say about his performance at Congo Square:
"Seun Kuti and Egypt 80 fell into rhythm with New Orleans Jazz Fest fans Friday afternoon, as the baby-faced son of Afrobeat legend Fela Kuti propelled a crowd into motion with a high-energy marathon of vigorous singing, saucy horns and nonstop movement. The sounds of Afrobeat took over the Congo Square Stage, the music vibrating out from the 15 performers on stage into a thick, appreciative crowd."
Here's his performance on Friday, April 27th at Congo Square:
Here are some photos from Seun Kuti & Egypt 80's thrilling Wednesday performance at the House of Blues: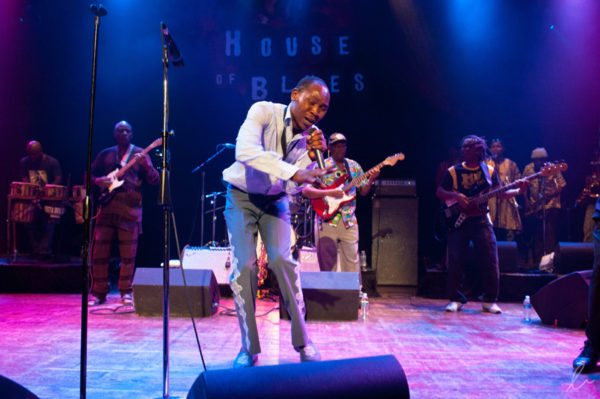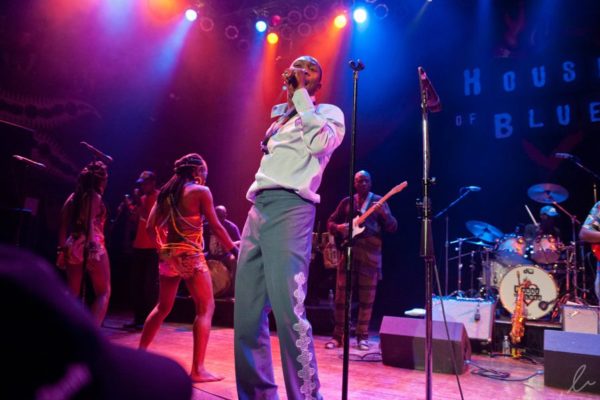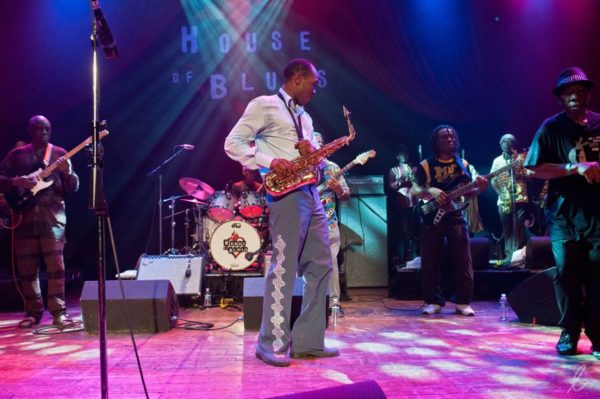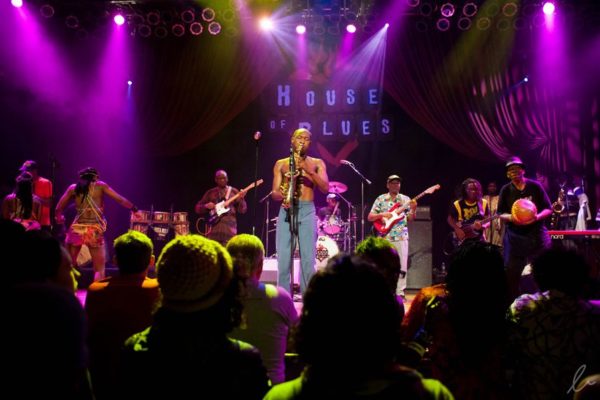 The Funk It Crew had this to say about his House of Blues performance:
"Every expectation was met with a non-stop 2 hour performance. In fact, the beginning of this video (below) is about as calm as this performance ever became. It was like the eye of the storm in the middle of the show, a political diatribe bookended by bombastic intensity on both ends…"
Here is Seun Kuti & Egypt 80's live performance at House of Blues, New Orleans.
Check on it.
Credits: OkayAfrica | Nola | Funk It | Ayokunle Joel-Taiwo | LuluAPhotoArts