Hey everyone, it's Thursday!
We hope you all are doing great? It's another beautiful day and we are pretty sure, it's going to be a fantastic weekend, so we have compiled a list of the hottest places, venues, hangouts and events to be spotted with the ones you love this weekend.
From Lagos, to Abuja all the way to Accra, Ghana, there is somewhere for every one to visit. So sit back, relax, grab a drink and see for yourself the places of interests you need to be at.
We love you all, stay safe and have a fantastic weekend. Ciao!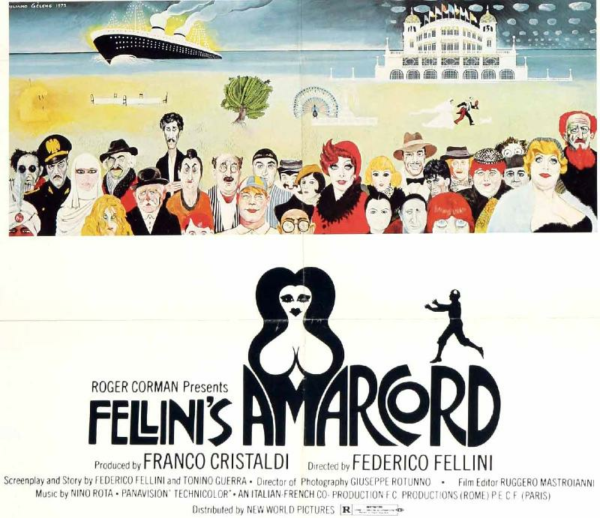 Reel Life Club presents Amarcord
Today, Reel Life Club will screen Frederico Fellini's 1973 Academy Award winning movie Amarcord at the Life House. The film is based on his childhood memories growing up in a pre-second world war sea town in Italy. Admission is free for all.
Date: Thursday 7th June 2012
Time: 7:30 PM
Venue: The Life House, 33 Sinari Daranijo Street off Ligali Ayorinde Street Victoria Island, Lagos
_________________________________________________________________________________________________________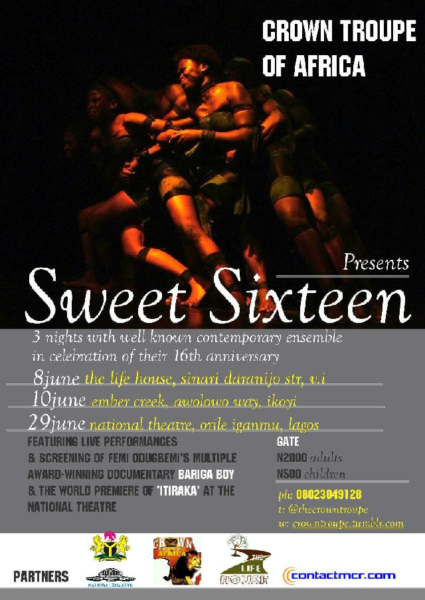 Crown Troupe of Africa presents Sweet Sixteen
In celebration of Crown Troupe of Africa's 16 years on stage, the Life House celebrates the dance group with Sweet Sixteen. Femi Odugbemi's critically acclaimed film Bariga Boy will also be screened at the event.
Date: Friday 8th June & Sunday 10th June 2012
Time: 7 PM
Venue: Friday – The Life House, 33 Sinari Daranijo Street off Ligali Ayorinde Street Victoria Island, Lagos | Sunday – Ember Creek, 32 Awolowo Road, Ikoyi, Lagos
Gate Fee: Adults N 2,000 | Children N 500
_____________________________________________________________________________________________________________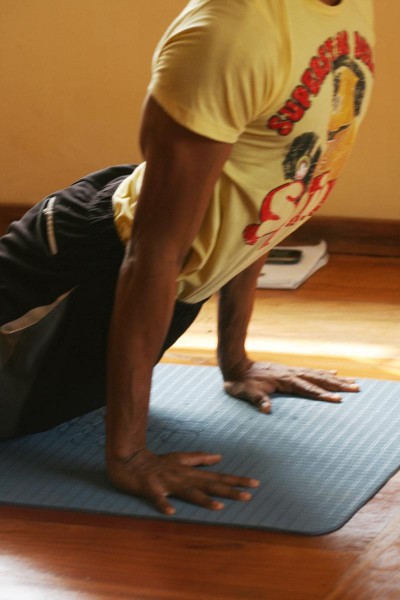 Stretch Your Muscles at DaYoga Studio
Get prepared for a brand new week by taking part in the never ending fun and excitement of Yoga and Pilates at the DaYoga studio this Saturday. The fee for each of the classes per person is N 2,000.
Date: Saturday 9th June 2012
Time: Beginners Yoga 9 AM | Immediate DaYoga Classic 10 AM | Pilates 12 PM
Venue: DaYoga Studio, The Life House, 33 Sinari Daranijo Street off Ligali Ayorinde Street Victoria Island, Lagos
Contact: For more info and general enquiries Call 07034030683 | E-mail [email protected]

__________________________________________________________________________________________________________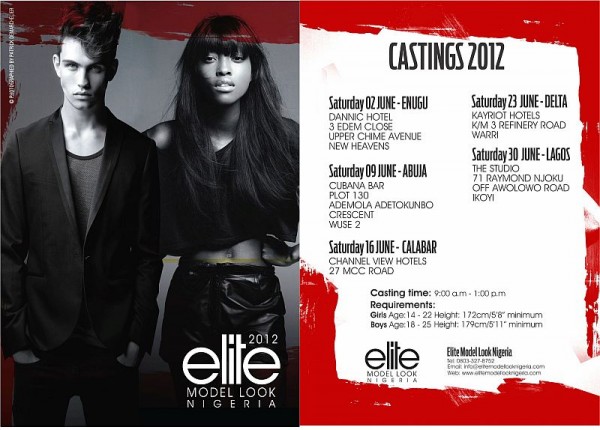 Elite Model Look Abuja Audition
Auditions for the 5th edition of Internationally acclaimed modelling competition – Elite Model Look will kick off in Abuja this Saturday. All applicants should register Here and come to the venue with two recent photos (One head shot and one full length) of themselves. Female applicants must be between the ages of 14 and 22 with a height of 5'8- 6FT while male applicants must be between the ages of 18 and 28 with a height of 5'11 – 6'2. All applicants must be Nigerians.
Date: Saturday 9th June 2012
Time: 9 AM – 1 PM
Venue: Cubana Bar, 103 Ademola Adetokubo, Wuse II, Abuja
Contact: For more info and general enquires, E-mail [email protected] | Follow them on [email protected]_NG | Like their Facebook Page | Log on to their Website
________________________________________________________________________________________________________________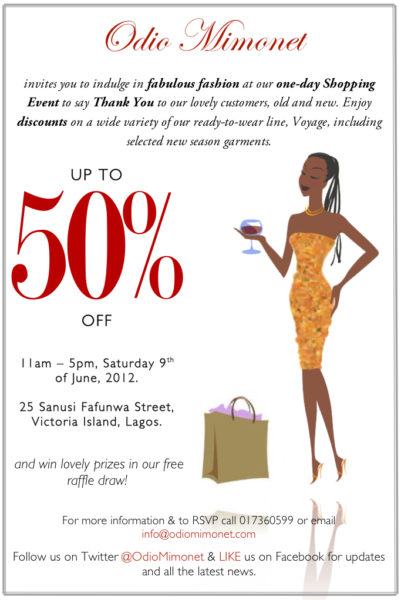 Odio Mimonet Shopping Event
This Saturday, Nigerian fashion house Odio Mimonet will hold a one day shopping event where fashionistas and lovers of the brand can shop for the brand's bespoke pieces at a 50% discount rate. There will be lots of refreshing cocktails, finger foods and music. Arrive early so as to take part in the raffle draw where you can cart away some amazing prizes.To attend, RSVP by calling 017360599 or send an E-mail to [email protected]
Date: Saturday 9th June 2012
Time: 11 AM – 5 PM
Venue: 25 Sanusi Fafunwa Street, Victoria Island, Lagos
______________________________________________________________________________________________________________
The Mobile Market presents its Mid Year Sale Event
Brace yourself for another fabulous edition of the sensational cost effective retail shopping experience – The Mobile Market taking place this Saturday at the Social Justice Center, G.R.A, Ikeja.This month's edition promises to be an affordable retail solution for all your fashion and lifestyle needs. It will also provide an avenue for small entrepreneurs and designers to showcase their works and meet clients. There will be loads of items for you to buy including clothes, shoes, bags, jewelry, lingerie, hair extensions, accessories, art, food, drinks, beauty products and so much more from vendors stocked with the items from Nigeria and beyond.
Date: Saturday 9th June 2012
Time: 12 Noon – 6 PM
Venue: The  Social Justice Center, 25 Adekunle Fajuyi Way, Off Isaac John Street, G.R.A. Ikeja
Contact: For more info and general enquiries, Call/Text 08139288777 | 08132887549 | BB Pin 257487cf | E-mail [email protected] | [email protected] | Follow them on Twitter @themmarket | Log on to their Website

_______________________________________________________________________________________________________________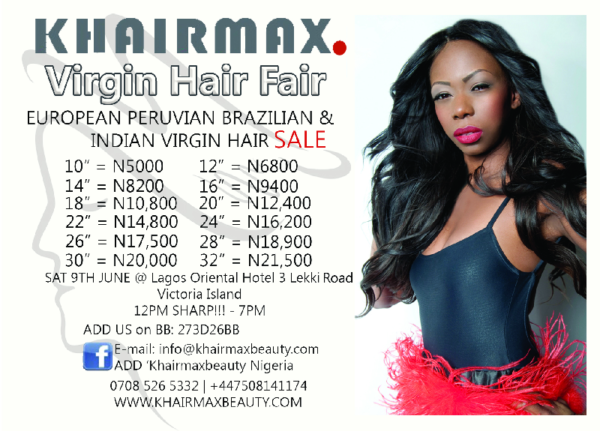 Khairmax Virgin Hair Fair
Khairmax Hair Extensions will hold its hair fair this weekend at the Oriental Hotel, Lagos. Attendees will be able to shop for good quality hair extensions starting from N 5,000. Admission is free for all.
Date: Saturday 9th June 2012
Time: 12 Noon – 7 PM
Venue: Oriental Hotel, 3 Lekki Road, Victoria Island, Lagos
Contact: For more info and general enquiries, Call 07085265332 | +447508141174 | BB Pin 273D26BB | E-mail [email protected]
_____________________________________________________________________________________________________________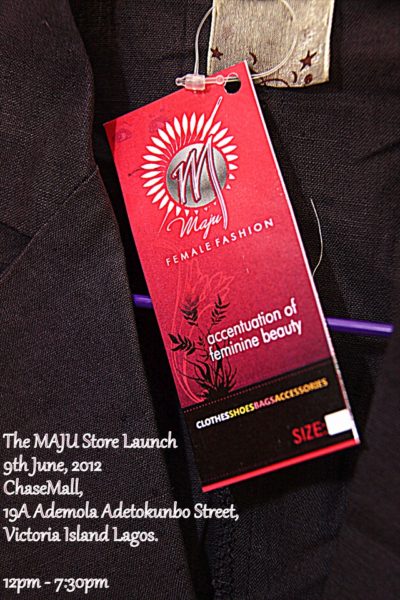 The Maju Store Launch
Maju – a Nigerian fashion label founded in 2008 will officially launch its first store at Chase Mall, Lagos. The event which is free for all to attend, will see attendees sip on refreshing cocktail drinks and munch on some cupcakes. You will also be able to shop for gorgeous Maju pieces only available at the store.
Date: Saturday 9th June 2012
Time: 12 Noon – 7:30 PM
Venue: Chase Mall (Former Saga 8), 19A Ademola Adetokunbo Street, Victoria Island, Lagos
Contact: For more info and general enquiries, call 08023532060 |E-mail [email protected] | Like their Facebook Page | Log on to their Blog
____________________________________________________________________________________________________________
Raquel Live at Ave Maria School
In celebration of 30 year anniversary of Ave Maria School, Ghanaian music acts Raquel will perform live at the school. The event will also include fun activities such as face painting, modelling, dancing competition, rap competition, bouncing castles  and games like play station, basketball and table tennis and so much more. Tickets cost GHC, ¢ 10 for adults and GHC, ¢ 5 for children.To purchase tickets, call +233 246433803. Also scheduled to attend are Jeremy from YFM 107.9 and Stonebwoy.
Date: Saturday 9th June 2012
Time: 1 PM
Venue: Ave Maria School, Dansoman Round About, Accra, Ghana
___________________________________________________________________________________________________________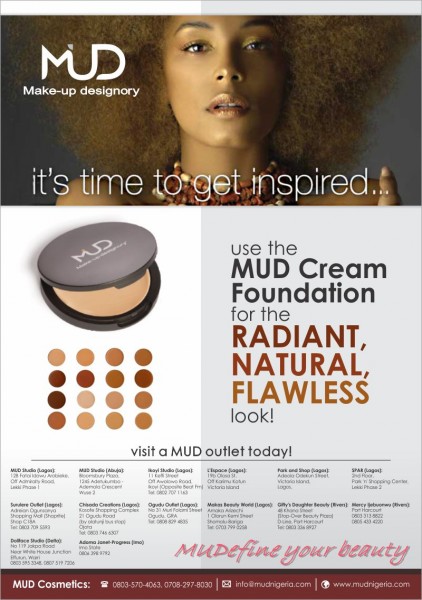 MUD Make-Up Training
Do you have a flair for make-up artistry and you are currently seeking ways to master or enhance your skills this 2012? Then jump for joy as beauty brand – Make-Up Designory (MUD) has announced its new program in make-up artistry to groom and train aspiring artists who would like to take their love for the art to the next level. Their Abuja 1 Month weekday classes kicked off yesterday but the 1 Month weekend classes will begin this Saturday.
Date: Saturday 9th June 2012 – Sunday 8th July 2012
Time: 1 PM – 5 PM
Venue: MUD Studio, Bloomsbury Plaza, 1245 Adetukumbo Ademola Crescent Wuse II, Abuja
Contact: For more info and general enquiries, Call 07082978030| 08035704063 | Ping 25EF305D| Email [email protected]
_____________________________________________________________________________________________________________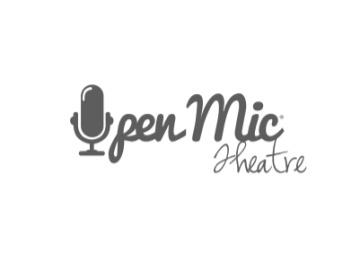 Open Mic Theatre presents Nollywood Movies from the 90s
For the 6th edition of the Open Mic Theatre tagged Nollywood Movies from the 90s, top Nigerian thespians including Bimbo Akintola, Najite Dede, OC Ukeje, Okey Uzoeshi, Lala Akindoju, Ivie Okujaye, Ifeanyi Dike, Kehinde Bankole, Uzo Osimkpa, Beverly Naya, Paul Alumona, Wole Ojo, Seun Ajayi, Ijeoma Agu, Abiodun Kassim, Ayo Ajike, Seun Kentebe, Ife Salako and more will perform different Nollywood movies well known in the 90s. The show will be opened by Tosin Otudeko, who will perform a spoken word poetry. Admission is free for all.
Date: Saturday 9th June 2012
Time: 6 PM – 9 PM
Venue: The Life House, 33, Sinari Daranijo Street off Younis Bashorun off Ajose Adeogun Victoria Island Lagos
_______________________________________________________________________________________________________________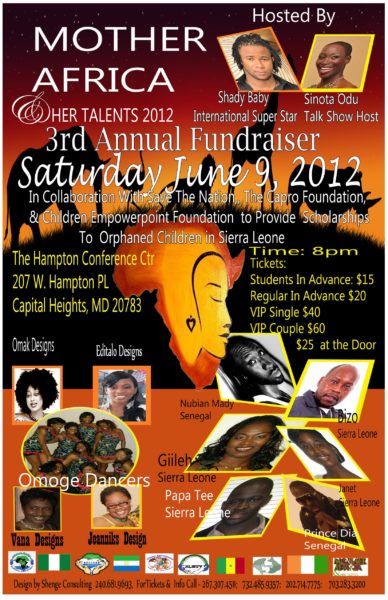 Mother Africa & Her Talents 2012 3rd Annual Fundraiser
The 3rd edition of Mother Africa and her talents annual fundraiser will take place this Saturday at the Hampton Conference Center, Maryland, USA. This year's event which will be hosted by Shady Baby and TV show host Sinota Odu will help provide scholarships for orphaned children in Sierra Leone.
Date: Saturday 9th June 2012
Time: 8 PM
Venue: The Hampton Conference Ctr 207 W. Hampton PL Capital Heights, MD 20783
Ticket: Students in Advance $15 | Regular in Advance $ 20| Regular at the Door $25 | VIP Single $ 40 | VIP Couple $60
Contact: For tickets, call +12673074511 | +17324859357 | +12027147775
______________________________________________________________________________________________________________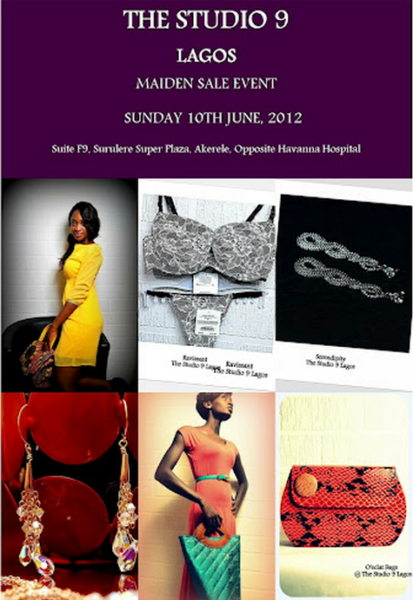 The Studio 9 Maiden Sale Event
Luxury specialty concession store -The Studio 9 will on Sunday 10th June 2012 hold its maiden sale event at its headquarters in Surulere, Lagos. Attendees will get to shop for items from these brands – Ravisant, Undergarment, Tosho Woods Clothing, ION Jewelry, Oeclat Bags, Scuup and many more. A percentage of the proceeds made from this sale will donated to displaced victims of the Dana Air Plane Crash.
Date: Sunday 10th June 2012
Time: 12 Noon – 6 PM
Venue: Suite 9, Surulere Super Plaza, Akerele Extension, Surelere, Lagos
___________________________________________________________________________________________________________
Al Fresco Jazz With Wole Adamolekun
Prolific bass player Wole Adamolekun will perform live this Sunday at the Life House. The Berklee College of Music, Boston alumnus promises to thrill all attendees with the best of Jazz music. Admission is free for all but donations of N 2,000 are highly appreciated. Remember to RSVP by sending an E-mail to [email protected] or simply text 07034030683 with your info.
Date: Sunday 10th June 2012
Time: 7 PM – 10 PM
Venue: The Life House, 33 Sinari Daranijo Street off Ligali Ayorinde Street Victoria Island, Lagos
__________________________________________________________________________________________________
Debbie's Confectionary
Debbie's Confectionary is giving all BN readers a 50% discount on their delicious red velvet cupcakes with butter cream topping. The promo ends next week Thursday, so head down to their office at Transit Village, Adetokunbo Ademola Street, Victoria Island, Lagos to order your own cupcakes which comes in a 12 pack box. To get in touch with Debbie's Cupcakes, call 07061159882 | E-mail [email protected]
_______________________________________________________________________________________________________________
BellaNaija.com is not responsible for the organization or further promotion of these events, neither do we have a stake in their sales or popularity. Inclusion in "Events This Weekend" is Free. Contact – adsales (at) bellanaija.com on or before Wednesday every week if you will like your event to be included. Note that BN reserves the right to choose which events are featured. "Pay to attend" parties attract a fee