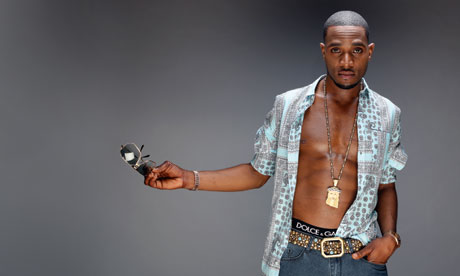 It was a thrilling weekend for D'banj as he continues his "UK takeover". First up, he landed the cover of the UK Observer Magazine and then he "killed it" on stage during the Radio 1 Hackney Weekend.
Below are excerpts from D'banj's cover feature by Caspar Llewellyn Smith. Click here to read the complete article.
Casper on D'banj
"Bouncing towards me on his alligator-skin trainers, Dapo Daniel Oyebanjo opts for a one-armed hip-hop hug when at last we meet. Not only does he look the part – the shoes are by designer Philipp Plein, his T-shirt's Calvin Klein and around his neck hangs a dazzling chain created by Jacob "The Jeweller" Arabo, purveyor of "bling blings" to the hip-hop elite – but he smells it, too: an almost suffocating cloud of lavender scent hangs in the air."
D'banj on the wider impact of his success
"I'm so excited – not just for me, but for the whole of Africa," he says. "Two years ago I said it's time for me to take my music global because I've won all the awards back home." With his mentor, the producer Don Jazzy, he created the biggest record label in Nigeria, but "now I want to win a Brit award, a Grammy". "Yes, we have MTV, yes, we sell millions of records and have endorsement deals, but we've never felt as if we're part of the same music industry as the rest of the world – the Kanye Wests, the Adeles and Tinie Tempahs," he continues. "I see what I'm doing now as the bridge that we've been looking for from Africa to the mainstream world. I want others to see the potential in my country, other than our oil and natural resources. That's what's making me move. I feel like a new artist."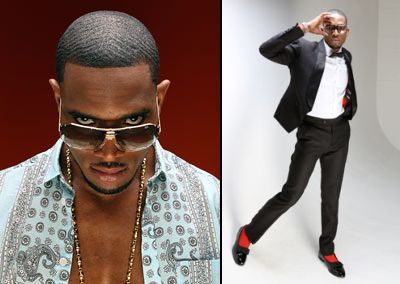 Radio 1 Hackney Weekend Performance
D'banj was joined by his brother K-Switch and Nigerian rapper Ikechukwu on stage. D'banj really rocked the stage! What do you think?

Photography
: Richard Saker for the Observer
Scan Credit
: VA:PR