BN Making It! is a BN feature focused on young entrepreneurs. BellaNaija.com launched BN Making It! in 2009 and we are hoping to spotlight more upcoming entrepreneurs in 2012 and beyond. We will feature young African entrepreneurs both at home and in diaspora who are making an impact in their chosen fields. Technology, Non-Profit, Fashion, Media, PR, Music and everything else. From those are still employed full time with a "side hustle" business enterprise to young entrepreneurs who are just starting their first company to young Africans who have their companies listed on the stock market. The purpose of this feature is to promote and encourage entrepreneurship among young Africans. We aim to inspire the next generation to be enterprise builders.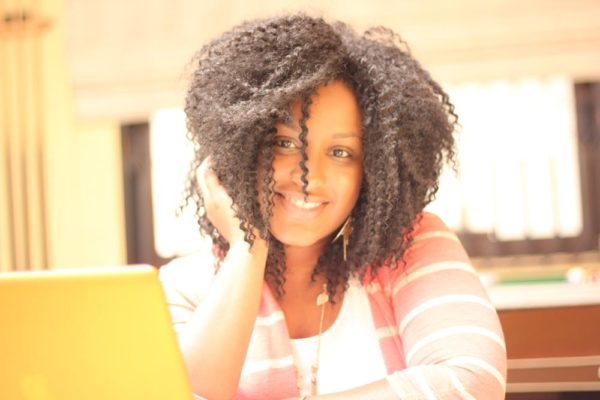 Elizabeth Anthony, Betty as she is fondly called by her friends, was born and raised in Lagos Nigeria. She graduated  from Purchase College with a degree in Media and Communication she went on to get a Masters in Public Relations from The University of Westminster London.  She moved back to Nigeria in 2011 and had a short stint as an on air personality on "The Drive Time Show" on Classic FM 97.3.  In 2012 she launched Betty's Sweet Shoppe a company that creates customized candy buffets for events.  She also freelances as a PR consultant for various companies.
Tell us about yourself. How old are you and where did you grow up?
I just turned 28. I grew up in Nigeria primarily, until I was about 13 years old. I lived in London for about 3 years when I was much younger, then moved to the United States until I returned to Nigeria finally in 2011.
What is your educational background and how has this influenced the kind of business you are running now?
I have a Bachelor of Arts in Media and Communication and a Masters in Public Relations.  Coming from a social science background especially from an "artsy" school like the one I attended (Purchase College), I was exposed to a lot of different elements that fueled my creativity.   I had the freedom of being able to take all types of classes like art, painting, fashion merchandising and so on. It thought me how to think outside of the box also being a great communicator never hurt.
Tell us about your business, Betty's Sweet Shoppe. When did you start and what services do you offer?
Betty's Sweet Shoppe is a service that provides custom candy buffets at events.  We have a large variety of sweets  in practically every color and specialty treats that clients can choose from. Every person that throws a party or event has a vision of how they want their event to look, feel and the lasting impression they would like their guests to walk away with.  I believe that my candy buffets add a certain "WOW factor" to an event.  It excites me and gives me great satisfaction to design a buffet that delights the hosts and excites their guests.
Making Candy Buffets for events is not so common in the Nigerian society. How has the acceptability and response for your products been since you started?
It's not common at all  and that is why I love it.  What I love about the Nigerian society is that they are always looking for the next new, different thing. The response to Betty's Sweet Shoppe has been great, just the other day I got a phone call for an event in Asaba.   I had a booth at the Wed Expo back in March and people were amazed at some of the things I did. They seem to love the idea and the creativity behind it. I love the reactions that I get when people see pictures or see the buffets in person.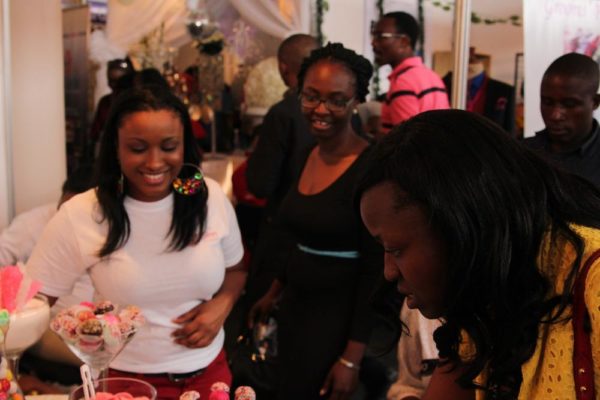 What were your hobbies growing up?
I loved to bake as a child, from a very young age. My mom had this cookbook that had countless cake recipes and I remember just always experimenting. As I got older I dropped the spatula and began to dance, I was on a dance team in high school.
Was there anyone in your family or did you have any friend who ran a similar business to yours that might have influenced your choice of business?
My older sister, Yvonne who has a very creative mind.  She was actually my biggest influence; she's always creating this favour to do for some party or that centerpiece or fruit basket, she's always up to something. I refer to her as my personal Martha Stewart. We actually worked together on our first candy buffet at my brother-in-laws birthday party a few years ago.
Who are your target customers? Adults or children?
I believe it appeals to everyone both children and adults. I always say you are never to old for sweets. I really do believe that but then again I have a mother and a sister that have serious sweet teeth.  The great thing about a candy buffet is the themes and sweets are limitless so I can make them fit children or adults by incorporating different things like alcohol for the adults and so on.
How did you start the business?
I went to a baby shower in 2008 and as a favour I was given the cutest butterfly basket filled with chocolates and it felt like a light bulb went off in my head. I played around with the concept and prayed about it for a while then I finally decided, "Yes I'm going to do this."  I started researching everything I could on chocolate, sweets, lollipops and candy buffets. I put the money I had together, went shopping and taste testing. This was a little difficult for me because I don't have a sweet tooth.  I guess it's worked to my advantage now because I don't get high on my own supply and I'm proud of the fact that I have stayed cavity free all my life. 
How did you obtain startup capital? Savings, loans, investors?
Savings.
How much did you use to start off the business since you said you didn't take any loans or have investors?
I can't really give you an exact figure because I was buying as I was going along but if I had to give a ballpark figure I would have to say a few million naira.
How did you execute your business plan?
I knew I had a great concept all I needed was the right platform to launch it and the WEDExpo provided a fantastic launching pad for Betty's Sweet Shoppe, so I jumped at the opportunity and here we are now.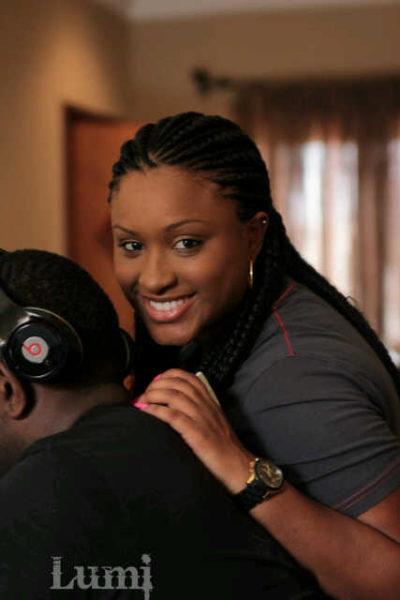 Tell us about your life as an OAP?
I was on The Drive Time Show and I loved my time at Classic but I had to leave due to many scheduling conflicts.
Have you noticed any notable changes in your life comparing when you were in a 9-5 job and now that you are working for yourself?
Yes, definitely there is a very strong sense of pride in Betty's Sweet Shoppe, it's my own business so I understand that the work I put in benefits me.  It has made me more motivated that ever to work hard because the liability and success falls completely on my shoulders. It also keeps me on my toes because I am constantly creating and cooking up something new. Besides it doesn't hurt making your own schedule. Being your own boss is very fulfilling.
Who inspired you and helped you take the concept of Betty's Sweet Shoppe from dream to reality?
I thank God that I come from a very supportive family and I have a very supportive close knit of friends who fell in love with my dream as well and encouraged me 100%.  However most of the credit has to go to my sister Yvonne as soon as I said Yvonne I want to do this she said "lets make it happen" and took it on 100% with me so I would definitely have to say she helped make my dream, reality.
What is the size of your team like and how did you source for employees?
My team is very small but flexible depending on how many hands I need for an event. I am the creative and design head, I create and design every buffet myself so the employees I have are just extra hands because I am very hands on.
Do you make the candy buffets yourself or do you use any vendors? 
I make all the candy buffets myself; all my candy is imported, so I don't need vendors just yet.
Given the unique nature of the services you provide, how would you describe the affordability of your services?
My buffets can be as small or as elaborate as you like. I have all sorts of sweets and extra's which I refer to as my specialty treats such as cake pops, brownies, cupcakes, chocolate fountains, cotton candy trees, personalized candy as well as a few tricks I keep up my sleeve. Candy buffet prices are charged on a combination of factors including design, theme requirements if there is one, location, number of guests and so on.  The list goes on and on really depends on what my client wants.  But I do work with most budgets.
Since you opened your business, has there been any unique experience or incidence you would like to share with us?
Honestly so far so good, nothing that has made me want to pull out my hair yet.
What is your current customer base like? How far have you come in the short time you've been running your business? 
I haven't come nearly as far as I would like but I thank God I've been blessed, so far so good. My clients differ. I've had couples getting married, bridal showers, birthday parties and so on mostly in Lagos but a few out of state.
What challenges have you faced since you started your business?
My biggest challenge has been people not knowing that Betty's Sweet Shoppe exists.  Getting the name out there in Nigeria, because word of mouth is the best type of publicity possible.  Also I have had to change a few things around to accommodate the lovely tropical weather we have in Nigeria all year around.
How about electricity shortages? How do you keep the candy fresh and do you have any challenges with production and suppliers? 
Electricity hasn't really been an issue because luckily enough most sweets are stored in airtight containers, the general rule of thumb is that the harder the candy the longer it will stay fresh at room temperature and everything else such as the cake pops I make from scratch and design myself.  As per my supply chain, thankfully I have had no challenges my sister handles the buying and shipping mostly so usually a client makes their selections and if I don't have it in inventory it is shipped as soon as possible. Another advantage I have with sweets is that there is usually always an alternative in the case that we don't have enough time for shipping which is usually about 10 days.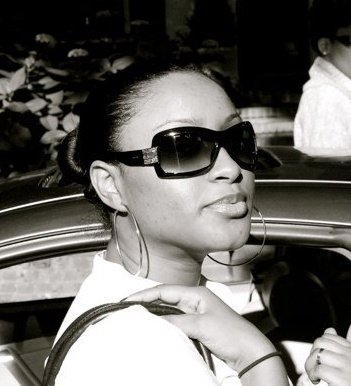 What sets Betty's Sweet Shoppe apart from other businesses that offer Candy Buffet in Nigeria?
Creativity and my passion. I love creating over the top candy buffets that blow customers away.  I enjoy the challenge of raising the bar higher by adding and creating new elements to my buffets.  I just don't put sweets on a table or in jars.  I build my buffets to fit and tie into the event.
Where do you see Betty's Sweet Shoppe, and yourself, in a few years?
I have enormous dreams for Betty's Sweet Shoppe. My friends call me "the Willie Wonka" of Nigeria. It would be great to be there in a few years.  I want Betty's Sweet Shoppe to be a household name.  I will like to expand, franchise if possible and produce my own candy. Personally, I want to be married with a family and as happy as can be.
Contact:
To get in touch with Betty's Sweet Shoppe
Phone: 08106004054
E-Mail: [email protected]
Facebook: www.facebook.com/bettysweetshoppe
Twitter: @BettysSweetShop