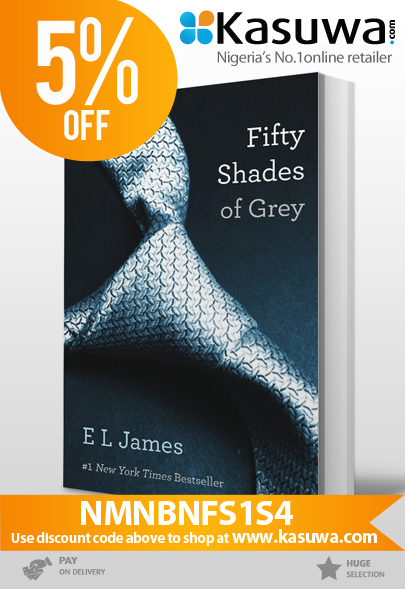 Following the heated BellaNaija debate, on the best selling book, "Fifty Shades of Grey", Kasuwa.com, Nigeria's Number 1 online retail store is giving away a copy of the sensational book.
To win, simply tweet #Kasuwa along with White (innocent), Black (very bad) or Grey (don't know), e.g. #Kasuwa Grey and then get your followers to retweet. Whoever has the most retweets by 12pm on Friday July 13th wins the book!
You can also click here to use the discount code NMNBNFS1S4 to get 5% off the book on www.Kasuwa.com
So what are you waiting for? Get tweeting!
For more information and general enquiries:
Log on to their Website– www.Kasuwa.com
Twitter– @Kasuwa_NG
Visit their Facebook Page– www.Facebook.com/KasuwaOnlineStore
__________________________________________________________________________________________
Sponsored Content