You've probably heard all the noise about the book  Fifty Shades of Grey by British author E.L James and you're wondering what makes it a best-seller. I'm going to try and demystify the book for those of you who haven't read it and then leave you to decide whether it'll be worth your while.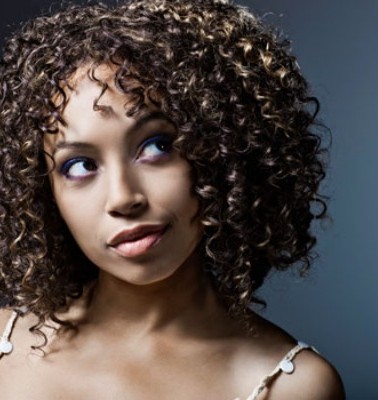 The Plot: Ana Steele is a virgin's virgin. She's 21 and has never had a real kiss. Christian Grey, on the other hand, is a 27 year old billionaire with control issues and when it comes to sex and relationships, he is a bit twisted. When Ana meets Mr. Grey during an interview for her college newspaper and falls for him, you know it would be the first of many things for both her and Mr. Grey. Ana is your girl next door. She's finishing a degree in English, works at a hardware store and drives an old beetle. But she's in love with a wealthy man who is so obsessed with control that he would not touch her until she signs a legal document giving him control over her body to do with as he pleases. Naive and impressionable, meeting Christian Grey is, for Ana, a dizzying ride down the rabbit hole of sex, money, and power.
My Thoughts: So, what is new about this book? After all, it's merely Pretty Woman with lots of kinky sex. How many Nollywood movies have told and retold the story of the poor, naive damsel and the charming cash machine lover? So why the hype? Why is this story gripping the imagination of millions of women across the world? And as women living in Nigeria who do not have young white American billionaires to deal with on a daily basis, why should you bother joining the conversation?
The answer is simple. Fifty Shades of Grey makes women tick because it exploits anxieties and fantasies that everyone thought were dead and buried, thanks to feminism.An example is the subtle desire for a controlling man. Take Nigeria for example. You could argue that men with Mr. Grey's kinky sexual taste are rare in Nigeria. I personally don't think they're that rare, but that's discussion for another day. What is definitely not rare are Nigerian men who love to have financial and sexual control over their women. But what kind of woman would find these types of men appealing? Ask yourself: could you ever be caught in a relationship where even though you suspect that your guy loves you mostly for your body and what he can do to it, you stick around because you like the idea of being the center of  his money, power and eccentric sexual needs? Could it even be that, embarrassed as you might be to admit it, you love the control freak in him? I have to admit, though, that it's easy to think like this when you're dealing with a certain kind of controlling man.
Let me bring Mr. Grey a tad closer to home. It'll help clarify things. Picture your young Lagos entrepreneur  who comes from old family money but has succeeded in building an empire all by himself. He lives in a Lekki mansion but with fleet of cars and a helicopter; he lives and loves Lagos like he owns it. Women meet him and they instantly go weak in their knees. He's an art connoisseur and a lover of the classics. He knows his Soyinka as much as he knows his Mozart. With money, self-confidence, and mad sex appeal, he can get anyone to do just about anything. Hard work, healthy living, and zero tolerance for hard drugs keep him grounded.
Now there you are, just graduated from university, your life spread out before you like one big puzzle. Amidst all the uncertainties of job haunting, living in a big city, and searching for love, you meet a man like this. On the practical side of things, he can and is more than willing to give you the security you need. In fact, he's begging to spend money on you. But then, money and security aside, you are in love with him and you know that he has strong feelings for you. But the catch is this: Mr. Perfect comes with a dark and troubled past that has made him incapable of thinking about relationships beyond the desire to dominate. So Mr. Perfect tells you: "Look, I want you so much that I want to own your body. When it comes to sex, I want you to do things with me that are majorly unconventional. I'll make you push your sexual boundaries, but I'll never ever hurt you. And I assure you that whatever it is we do, you're bound to love."  What will you do?
That's pretty much the question the novel is asking. When I first heard about the story, all the feminist bone in my body went on a rampage. I couldn't help thinking that that there was something deeply wrong about the scenario. But that didn't stop me from itching to know how things unraveled. What did Ana do? What would I have done? Is it possible to change a man like Mr. Grey from a mindless-sex machine to a doting boyfriend? When it comes to experimenting in the bedroom, where should a woman draw the line and and how can she make herself understood? I'm not saying that Fifty Shades of Grey is a relationship manual, but then novels, no matter how fictional, fantastic, or weird, try to grapple with real-life issues.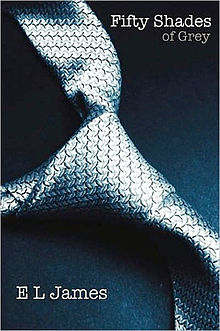 My recommendation: In all my years as a novel reader, I have never come across such a massive collection of the world's most worn-out sexual cliches. Fifty Shades is not the most well-written novel. In fact, the writing is abysmally poor. It's pretty much a long list of cringe-worthy sentences, but somehow the book manages to be an irresistible pageturner. If you love Bridget Jones Diary and you're hankering for some good ole romantic story, you'll enjoy reading Fifty Shades of Grey. Just so you know, the book goes well with a nice plush couch, wine or tea, and a room of your own.
Where you can buy Fifty Shades of Grey: Amazon.com (e-book and paperback)
The Publisher: Arrow
Year of Publication: April, 2012
Photo Credit: adventures-in-creative-writing.blogspot.com
_________________________________________________________________________________________