Just recently at the Eko Hotel & Suites, Victoria Island, Lagos, premium lager beer Star from the stables of Nigerian Breweries Plc re-launched in style. The re-launch party hosted by Tinsel actor Gideon Okeke, saw in attendance some of Nigeria's most renowned entertainers including M.I.who was the first artiste to come on stage and perform his hit tracks "African Rapper" and "Action Film", Wizkid who thrilled audiences with "Holla at your Boy" and "I Love My Baby",  Mavin Records' first lady Tiwa Savage who was shimmering  in a sequined mini dress, also hit the stage to showcase how good she is in dancing Azonto and later performed her song "Kele Kele".
Attendees couldn't help but stand when 2Face Idibia came on stage to perform "Above & Beyond". As the audience kept on requesting for more songs, the award winning act made the party a lot more fun by also performing "Implication" and "As You See Me So". Not too long after that, just when attendees thought they had enough, the Koko Master himself – D'banj hit the stage to thrill with all his tracks including his chart topping single "Oliver Twist" and "Scape Goat" for nearly an hour. Veteran DJ – DJ Humility was also present to keep every one happy with the best of Nigerian hits.
Later on at the event, all the artistes – D'banj, Wzikid, 2Face, Tiwa Savage and M.I. came on stage to perform a special song titled "Let's get the Party Started",  that they all composed, after which they unveiled Star lager beer's new look with the pay off "Shine On" which saw attendees served chilled bottles of the beer.
The new star bottle comes with a 3D authenticity logo with tiny stars as well as a re-designed back label with a revised brand message and new crown cork with an upgraded 3D logo,  logo ring, blue body label and neck foil. Speaking at the re-launch party, Nicolaas Vervelde (Managing Director, Nigerian Breweries Plc) said there's no doubt that Star lager beer is a distinct market leader that will always be there and further added that "Star did not start to shine now, it has always led the market. It was renewed in 1956 and in 1974 it became the first beer brand to introduce neck label and in 2007, it took a bold innovative stride by introducing packaging in Cans, so star has always been with Nigeria".
Walter Drenth (Marketing Director of NB Plc) said superior product quality has been the driving force of Star; he added that consumers have come to trust the brand because of its consistent quality over the years. The brand has the heritage of being brewed under strict quality standards since 1949 and the consumer promise remains uncompromised. Another factor is the strong distribution network. The brand has a very strong distribution footprint which spans the length and breadth of Nigeria. It is therefore not by accident that the ever refreshing Star is widely distributed and readily available across the country and is within the reach of consumers. The Star brand, right from when it was initiated, has maintained a constant message of bringing "brightness" to its consumers.  This is always reflected in all its marketing campaigns and further spoke on star through the years.
Sampson Oloche (Senior Brand Manager, Star) added that "As a brand with mass appeal, there is a need to constantly engage with consumers in a bid to meeting their needs and understanding their aspirations. Star relies on different media and stakeholder touch points in order to reach its target audience. Our consumer engagement platforms are some of the most robust in the country today. From Star Quest to Star Trek to Star Mega Jam it is always meeting the consumer where he is and always responding to his need to have a brighter life always. In fact, consumers are charged with the responsibility of picking the foreign act they want to have for the popular Star Mega Jam".  Samson Oloche added that the platforms that the brand provides have been a veritable avenue for younger adults to express themselves and showcase their talents. He also spoke on first ever winners of the Star Quest competition KC Presh and how the brand will continue to support aspiring musicians in more years to come.
Photos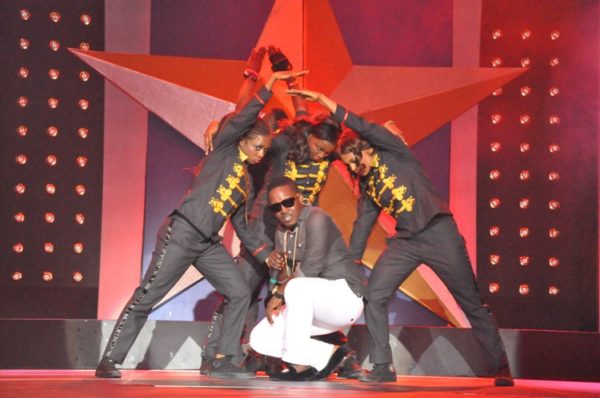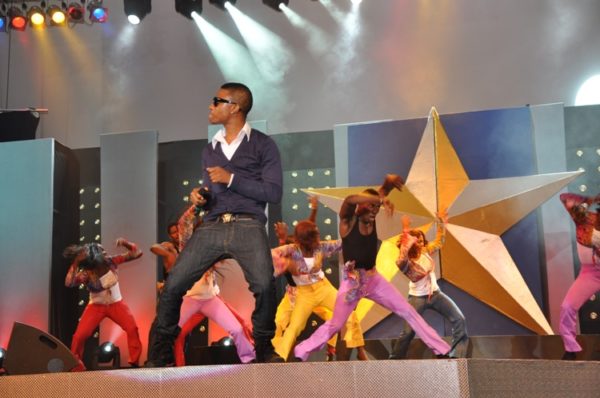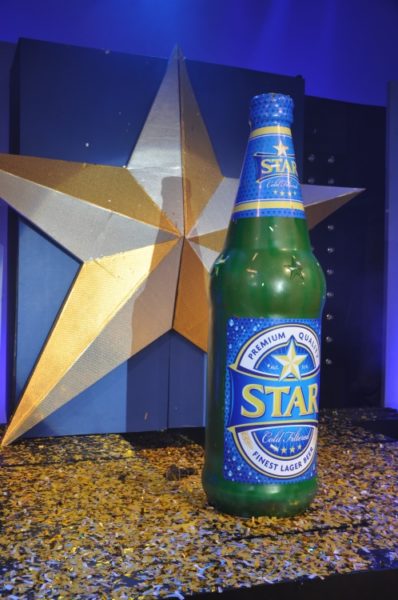 _____________________________________________________________________________________________________________ Sponsored Content