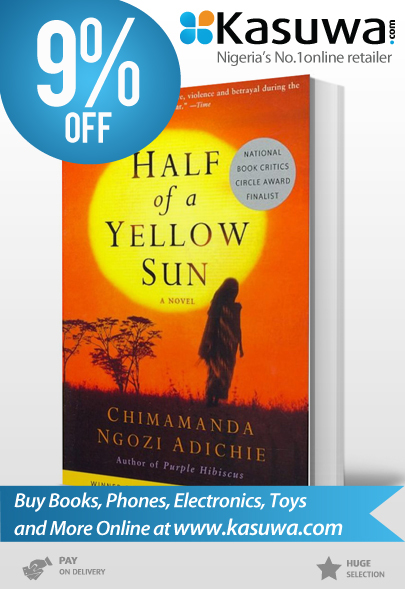 Nigerian online retail site Kasuwa.com is giving you a fantastic opportunity to win a copy of Chimamanda Ngozi Adichie's best selling novel Half of a Yellow Sun. Just recently, BN informed you that Thandie Newton will play the lead female character (Olanna) in the movie adaption of the novel, so Kasuwa would like to find out from you, which Nollywood actress would have been a better choice for the lead role.
Tweet your answer @Kasuwa_NG and be sure to include #KasuwaFreebies to stand a chance of winning the epic book. You can also get a 9% discount off the book, if your order today.
Kasuwa will also love to know what is on your wish list, just leave a comment below with your favorite products on Kasuwa.com and you might be lucky to get a huge discount on those products next week.
Stay up to date with all the latest info, products and discounts on Kasuwa.com by liking their Facebook page www.Facebook.com/KasuwaOnlineStore and following them on Google+ www.GPlus.to/Kasuwa.
Check out some of the latest books, beauty products, hair extensions, phones and laptops
_______________________________________________________________________________________________________
Sponsored Content