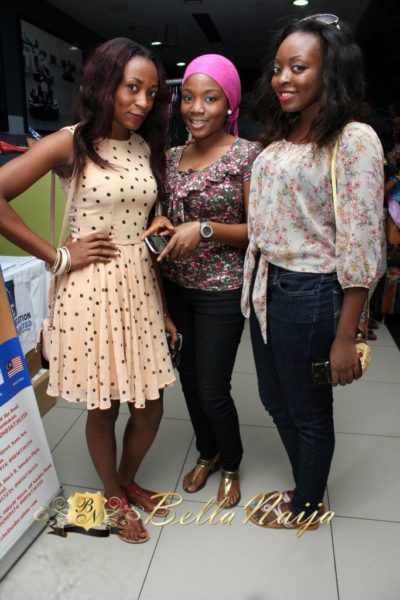 On Sunday 29th July 2012, the July edition of the sensational monthly shopping event – Le Petit Marché took place in style at the GET Arena, Oniru, Lekki, Lagos.
As always, the creative team behind LPM pulled all necessary stops to deliver what can arguably be called by many as the best shopping event to take place till date with some of the best vendors stocked with items from Nigeria and beyond such as clothes, shoes, bags, jewelry, beauty products, home ware and loads more.
From 12 Noon when the shopping extravaganza kicked off till when it ended by 7 PM, attendees couldn't help visit these vendors stands – Samsung Mobile, Akpos Okudu, Blique Femme, Vertueus, Bold N Dazzlyn Exquisite Boutique, Bubbles & Scents, Cam Cam Sweets, Chelise Education, Daisy's Wardrobe, Dresses 'N' More, Estitos, Fantasia Creations, Fashion Haven Limited, Fati Maida, Idonor, La Bennis, L'Espace, Literati, Marayah O, Mariam Moussa, Modu, Monamira, Niskay Fashion, Rumern Rose Stores, Tee's Bargain Corner, Toseki Vintage, Wummies Couture (WC) and Xcite-SR Boutique (UK), to buy one or two items made available.
It definitely was exciting and fun, but if you missed the event, not too worry, BN has got you covered with all the exclusive photos. But if you would like to order for stands at the August edition, simply send an e-mail to [email protected] | [email protected] and they will be sure to get back to you.
Photo Credit: Kunle Haastrup for Insigna
Contact: For more info and general enquiries;
_______________________________________________________________________________________________________________
Sponsored Content