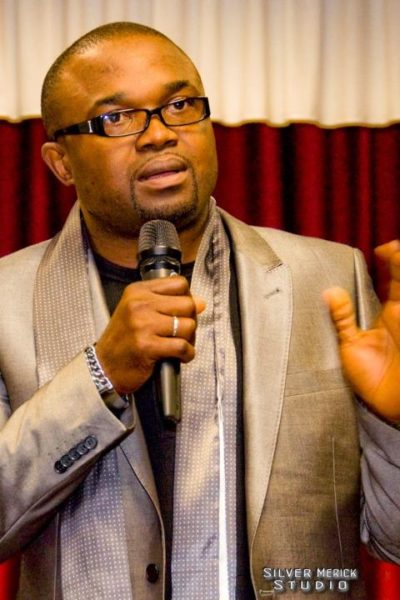 Obi Emelonye is one movie director that has his mind set on raising the bar in movie production in Nigeria and is succeeding at it. He is a movie director, producer and writer with movies like Echoes of War, London Successor, Mirror Boy and recently released Last Flight to Abuja to his credit. His movie, Mirror Boy won a total of 27 awards including Screen Nation Awards and is officially the most awarded Nigerian film. Last Flight to Abuja which was recently premiered in London, is already receiving good reviews and has been rated four star by Odeon Cinemas, UK.
As the days draw close to the Lagos premiere of Last Flight to Abuja, he speaks with Adeola Adeyemo in this exclusive interview about the movie and other interesting aspects of his life.
Five days to the London premiere of your latest movie Last Flight to Abuja, a major tragedy similar to what was portrayed in the movie befell Nigeria. How did you pull through with the event despite the situation?
It was a difficult one. The first reaction was to cancel the premiere out of respect to the people that lost their lives. Coincidentally, I was returning to London from Nigeria that day. I called my people and told them the premiere was off, but they said no. So we met, we consulted the Nigerian High Commission, we spoke to stakeholders, stars of the film, some of the victims' families and their opinion was that this film was meant to highlight some of the problems that caused the lives of these people. If they were alive, they would have wanted the premiere to go ahead. So grudgingly, and with the greatest amount of respect, we decided to go ahead with the premiere.

Can you describe the general feel of the atmosphere at the London premiere?
It was a beautiful event but we had to tone it down. We removed all the razzmattaz and all the shakara that we were supposed to do before. Our brochure was in black and white out of respect, we listed the names of all the people on the people on the Dana flight on the brochure, we removed the end credit of the film and substituted it with the names on the manifest again, we observed a one-minute silence. In the end, it became a very somber event that celebrated Nollywood's attempt at a more technical film and also the lives of the people that were needlessly wasted in those crashes.
Shooting a movie on an airplane with all the technicalities involved is something that is not common in Nollywood. Tell us about the challenges you faced while shooting?
The only thing I would say is that for a Nollywood film, it cost a lot of money. But for Hollywood which is where we are trying to compete with, it is peanuts. But to give you an in indication of what we spent, we shot on the plane for 14 days, we cleared 70-80 people everyday for 14 days to come air side. We are not talking about passing through security and staying in the waiting area, but next to the plane. What it cost me in diplomacy and in naira to get a working plane that would taxi was very expensive. To assemble the kind of cast from Hollywood and the best of Nollywood cost money. The camera that we used cost N650,000 to rent per day. There is only one of it in Nigeria owned by Koga Studios. Put all of that together, it begins to give you an idea of what we tried to do.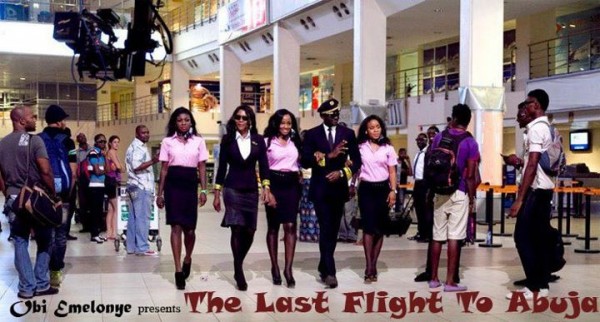 Where was the movie shot?
We shot predominantly in Lagos. We captured the vibrancy, the traffic, the colours of Lagos. When you watch the film, with the soundtrack of Wazobia and Cool Fm, you get the feel of being in a very buzzy, busy city.
Why then did you decide to have the world premiere of the movie in London?
I live in London and I feel that Nigeria is already conquered, Nollywood is already known in Nigeria. What we are trying to do is to make it more international. The more international acclaim and momentum we have, the better it will work in Africa.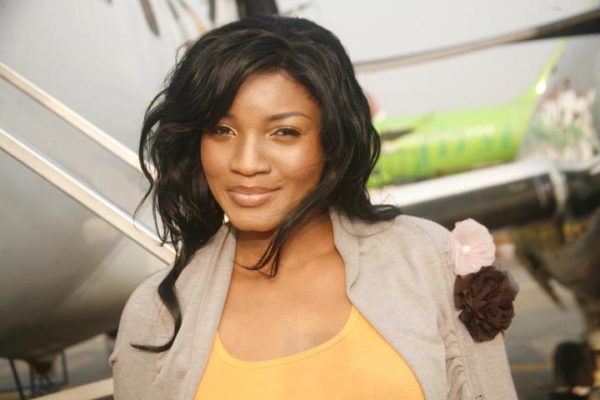 You had an interesting combination of Nollywood and Hollywood stars in the movie. What informed your choice of actors and how did you put this cast together?
Because of the film we were trying to do and in line with the boldness and ambition of the film, I felt we had to push the boundaries a little bit and go for an ensemble star cast. So we went for Hakeem Kae Kazim who is representing us in Hollywood. When I sent him the script, he was in love with it. Then the beautiful queen of Nollywood, Omotola Jalade-Ekeinde has been on the top of her game for a long time. I was part of Jim Iyke's development around 2000 so it was a reunion working with him. There is also Ali Nuhu which is the best thing to come out of Kannywood film industry. Jide Kosoko is known mainly for Yoruba films but he's a very experienced actor who brought some level of maturity and panache to the role of the business executive that he played. Uru Eke and Anthony Monjaro are very strong upcoming actors in Nollywood. And I also introduced Celine Loader, the Special Adviser to the Central Bank of Nigeria who played the pilot.
The movie had a sponsorship endorsement from Diamond Bank which is one of the few times we've seen large financial institutions endorsing Nollywood movies. Tell me about this deal.
I am not going to mention the amount they gave me but what I value most in this partnership with them is their endorsement. The accreditation that comes from a huge corporate giant in Nigeria saying we are proudly supporting your project. I take a lot of pride in what they've done.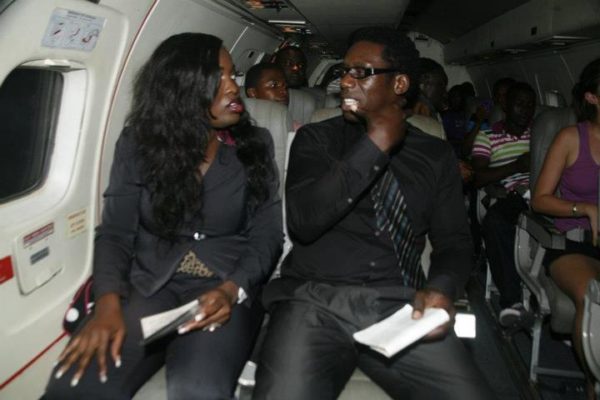 There's some rumour going round that you intend to cast Hollywood Star actress, Halle Berry in your next movie, Safari. How true it that?
It was a mistake mentioning names and that has almost jeopardized our relationship with the agents we had been discussing with. The aim is to make a Nigerian film with a Nigerian soul but with a contribution from a Hollywood A-lister who would give us the kind of international appeal we need. So we are talking to a few A-listers from Hollywood, one of them is the one that you've mentioned. It would happen and Safari would be shot and open doors for us internationally.
I read somewhere that your last movie, Mirror Boy made over N18million from screening in Nigerian Cinemas. What is your anticipation from Last Flight to Abuja?
I don't measure the success of my film in naira and kobo. It is not everything that is valuable that is measurable. I'm taking a long term strategic view of my career and making films that connect with people, that sticks in their mind and eventually the money will catch up.
What are the challenges you face as a movie director in Nigeria?
When we were relying solely on DVD, it was the inadequacy of the distribution channels and the lack of trust and confidence among practitioners of the distribution network. The advent of cinemas in Nigeria presented new opportunities. I owe some credit to some of those guys that have pushed the boundaries to where we have our films showing in the cinemas.
Tell me more about you. What is your educational background and how did you come about being a movie director?
I studied Theater Arts at the University of Nigeria, Nsukka. I played football as a student but when I graduated, I played for Rangers and Julius Berger. Then I went to London to play football but when that wasn't working as fast as I wanted it to, I fell back on my degree. I picked up stage productions but I discovered that it was a lot of hard work. Then I studied law, I practiced as a solicitor up till 2007. By this time, I was making films alongside. I continued to have two parallel careers but at some point, on my 40th birthday, I made the decision to do what I love and enjoy what I do so I decided to jettison the wig and gown and at that point, I decided to concentrate on film making.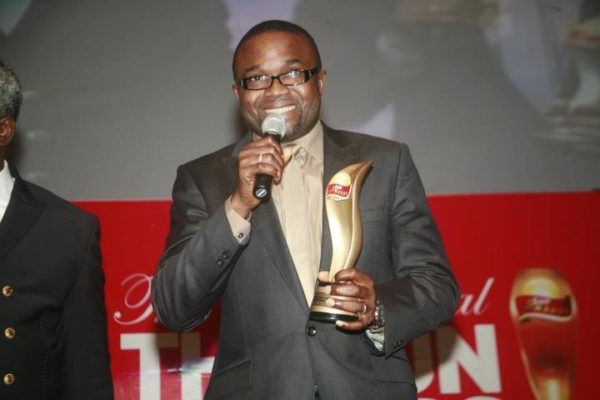 Did you have any formal training in movie directing?
When I was practicing law, I took courses in editing, in screen directing, and post production. They are not formal degrees.
Your movies are bound to have mixed reactions from viewers, some would love it and some would criticize it. How you handle critics?
I bear in mind that I cannot please everybody so I accept the criticism when they are constructive. I take it on board and move on to the next project.
A very vital part of why I was interested in meeting you is that I read somewhere that you donated a kidney to your younger brother who needed a kidney transplant. Tell me about that. How did you come about donating a kidney to your brother?
My younger brother was diagnosed with a kidney condition in 2008 and we felt it would go away but it didn't. Things came to a crunch in 2010 when he went on dialysis and we had to act. Myself and my five brothers were ready to be donors. We all had tests and the matches were close but it came down to who had the time and independence to go and spend time in India for it happen. Then it came down to me.
When you decided to donate your kidney to your brother, did you face any form of resistance from your friends and family (wife and children)?
From the point I realized that he needed help, I told my wife that I was going to do it. Naturally, every woman would say why you? You are risking yourself and risking us for somebody else. But I said it could have been me. What if it was me and my brother's wife stopped him from helping me, how would you feel? My children were then too young to appreciate what I was going on. At the time, my eldest son was just 7.
Many friends of mine told me that I was crazy, that my life belonged to my wife and my children and not my brother and I told them they were only saying that because the shoe was on the other foot.
How is your brother now? Has the donation affected your health in any way?
I donated my left kidney to my brother and he is better now. I have one kidney but it has made me lighter, I can fly now. I can still jog, I still play football. I got so much blessings from my mother who was moved to tears. She told me that my life had been in progression for what I did. I never smoke, never drank, and she told me I was preparing my life all these years for this sacrifice that would keep my brother alive.
What is the best lesson you've drawn from this experience?
That life is a gift. Live today as if it's your last. One minute it's there, and the next it might not be there. And also, do not hold material things too close to your heart. Share your heart, share your life. My brother is healthy today. His wife has her husband, his children have their father all because of one simple deed that only cost me two and a half months in India and made me lighter.
Your movie would have its Lagos premiere in a few days and Nigeria would have a chance to see the movie. What should people be expecting when they come to watch the movie at the cinemas?
Lagosians would see the vibrant, colourful, edgy, dynamic Lagos on the big screen. For everyone in Nigeria, they would see a bold Nollywood attempt at a technical subject matter. A well researched, well acted, well scripted, well presented and wonderfully packaged film that looks at the aviation industry like we've never seen before. The ins and outs, behind the scenes of what happens on the plane, it's an eye opener. It's not a sadistic film because it's related to a disaster but you'd come out of the cinema feeling elated. You'd feel like you've been taken to the edge but haven't been pushed off the edge.
Last Flight to Abuja would premiere in Lagos at the Genesis Deluxe Cinema on Friday, 3rd August 2012.
Watch the Trailer