Born on 13 May 1987, Bayo Omoboriowo is a freelance photographer and photo artiste with special interest in street and documentary photography. His works have appeared on BellaNaija.com – Africa's foremost fashion, entertainment and lifestyle website, YNaija, ThisDay and in Y! Magazine, Nigeria's most prestigious youth culture magazine, amongst others. The son of a photographer, Bayo's passion for photography took an upward turn during his undergraduate days at the University of Lagos, and his camera became his faithful companion throughout his National Youth Service programme in the city of Portharcourt where three of his photos were featured at the Niger Delta Fototales photo exhibition in 2010. Since then he has been a finalist in two categories (Still Life and Lifestyle) at the Nigeria Photography Awards 2011, second runner-up at the AAF-Etisalat Amateur Photography Competition 2012 and won first prize at the NACCP Climate Change photo contest in 2012. In this chat with Gbenga Awomodu, the graduate of LEAP Africa's Youth Leadership Programme and Fate Foundation's Samsung Real Dreams programme shares his tale of triumph and trophies in his foray into photography till date.
Tell us a bit about yourself – growing up, childhood memories, education and career.
I am Bayo Omoboriowo, a freelance photographer and photo artiste. I was born in Lagos and spent the first fifteen years of my life in the Mushin area of the state, amongst the rough and tough. I have spent all my academic life in the University, from the Nursery school to the Post-graduate school where I am currently completing a post-graduate diploma programme in Education Administration & Planning. I was privileged to have a father who was a staff of the University of Lagos and a no-nonsense mother who never allowed us to mingle with just anybody. I have pursued success despite the odds – because we went through trying times. I remember hawking pure water when I was much younger and had to hide my face from my schoolmates who were being driven in their parents' cars. I also remember when my father gave me N500 per week in the university, out of which I was to transport myself, feed, buy school materials, give my friends in need, pay my tithe and also give offering in church. There were times I had nothing to eat. Through it all, I am still standing. I am grateful.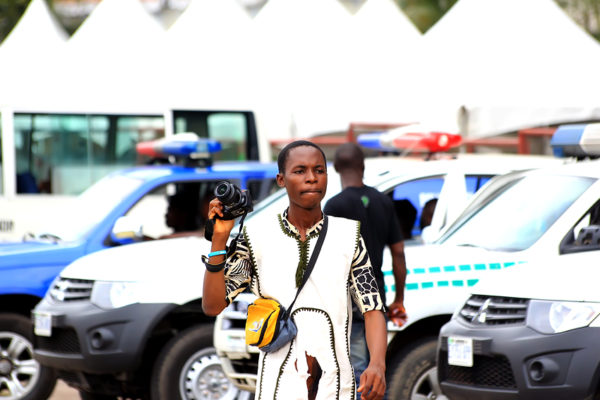 Why and how did you venture into photography?
I never dreamt of venturing into photography even though my father has always been a photographer. I had always loved to use the camera, but I took photography seriously in my final year in the university (in 2009). People were impressed with my shots and kept encouraging me. I would borrow camera from my friends at church programs, take photographs, and return their cameras the pictures. Not many had the courage to move around at events like me. In year 3, people started asking me (a photographer with no camera) to cover their final year dinner and church programs. I ran helter-skelter borrowing cameras for use. A friend later gave me a point-and-shoot camera which soon got spoilt by another friend. I replaced it with a Sony DSLR, and have since bought at least three DSLRs amongst other gadgets for my business. In 2009, I became the NYSC (Rivers State) official photographer since I had a Sony DSLR, the best around, at the time. The Corps members always loved my shots. I got on the streets and photographed everything and anything! *chuckles and laughs loud*
What inspires your photography – nature, people, etc?
Anything. Nature. People. People's faces, the energy and the courage that Nigerians exude in their daily endeavours catch my attention and it spurs me to document the details, however ordinary they appear.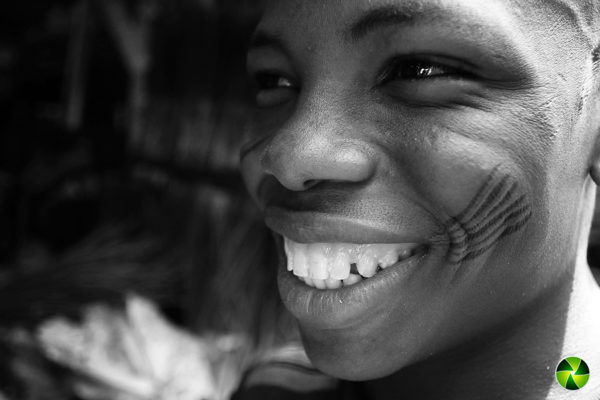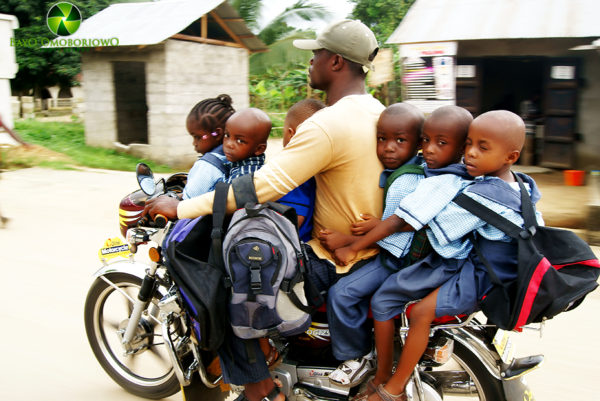 What kind of photography is your primary focus, and why?
Street/documentary photography is where my passion lies and that is so because I believe in reality and I have so much passion to use photography as a tool of communication. I am a change agent and believe I am an ambassador for a better Nigeria. I therefore set out to use my lens as an instrument for a better Nigeria. I am proud that I can go to any length to tell the stories of my (Nigerian) people in the real form.
Which photographers do you look up to and in what ways have they influenced your work?
God is my Number One photographer. I admire Jide Alakija because he redefined photography for me and he has so much passion for advancement in the photography industry. I am inspired by George Osodi and Andrew Esiebo's passion for the art. I love Kelechi Amadi-Obi's mastery of the art of photography. Also my friend and brother Jide Odukoya whose editing skills get me going any time and any day (he calls me his mentor, but I call him my buddy). Non-Nigerians who also inspire me include, Annie Leibovitz and the late Ansel Adams.
Can you share some of your landmark achievements in the last few years with us, especially as regards photography?
I was nominated in two categories (Lifestyle and Still-life) at the 2011 Nigeria Professional Photography Awards. I was second-runner-up at the AAF-Etisalat Amateur Photography competition 2012 and first position at the NACCP Climate Change photo contest this year. I have been privileged to have my work published on different websites; I have trained over thirty persons and currently training about 30 postgraduate students of the University of Lagos. I do this because I believe in human development and giving back to the society.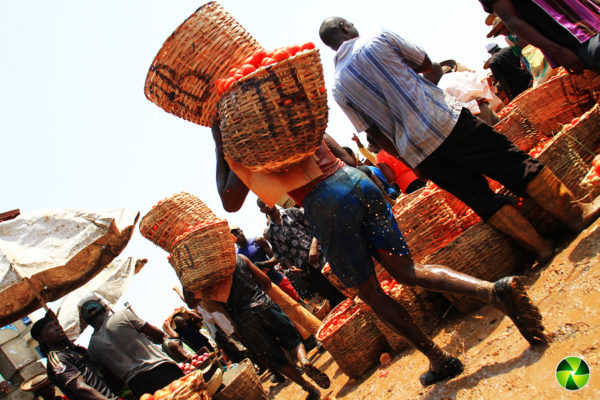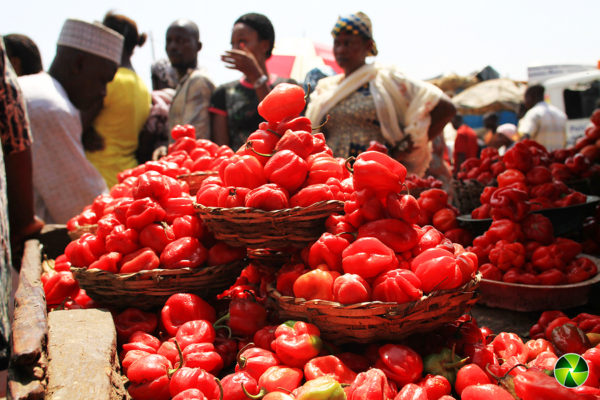 How do you constantly seek to improve your art?
I ensure I put my best into every single image; I treat every click with respect and creativity. In the midst of several photographers, I am always looking for perspectives that would make me stand out. I always study, not just textbooks and materials relating to photography, but I make conscious efforts to go through the works of top professionals ahead of me. I listen to the opinion of people around me, even when they are not photographers. I enrolled in The Future Project's Photography training in 2011 under the tutelage of some of Nigeria's best photographers, including Kelechi Amadi-Obi, Seyi Body Lawson, and Aisha Augie-Kuta. I had an awesome experience and I continue to look for brilliant opportunities for professional growth.
How did you manage to excel in your academics whilst engaging in entrepreneurial activities by the side?
Wisdom is profitable to direct. I studied Chemistry [Science] as an undergraduate and finished with a 4.26 CGPA, despite several challenges. It was a tough road to academic excellence, but I am proud to tell the story. I can hold my shoulder high and tell anybody who cares to know that it wasn't failure that made me choose photography. As a matter of fact, I have never applied for a (white-collar) job. Schooling helped me to successfully do business. I knew I had to survive. I did business well and it even helped me to do excellently well in school because I learnt to manage my time well. I had enough time to do business and also serve God. I can remember a time when I had to be the event consultant for a school – it got me so busy, but at the end of the semester, I had the best result in my class. In summary, be disciplined and focused.
What else do you do aside photography, and how do you spend your leisure time?
I am currently studying for a postgraduate diploma in Educational Administration and Planning in Unilag. I also spend my leisure time editing pictures or photographing friends.
Which (major) photo exhibitions have you participated in and which major organizations have you worked with so far?
I took part in the Niger Delta Fototales photo exhibition in 2010 alongside George Osodi. I have been opportune to photograph for organizations such as Leap Africa, FansConnect Online, MTN Nigeria, Dell Nigeria, LaMediafritiq, Alliance Francaise, and the Spanish Embassy. Others include Red Communications and Wamco Nigeria (makers of Peak Milk). Most recently, one of my works on the Makoko demolition was published in ThisDay Newspapers.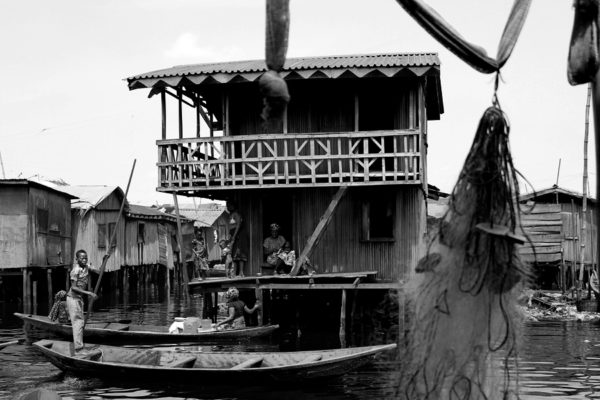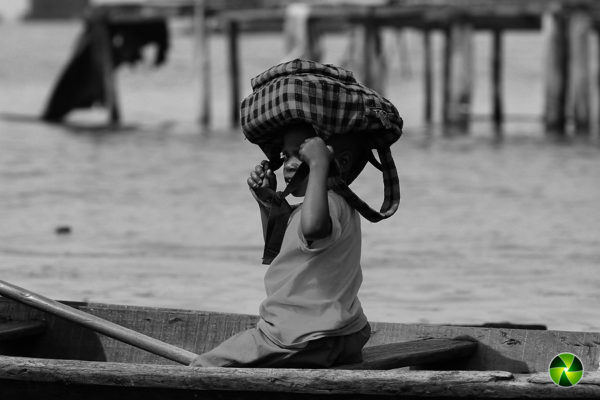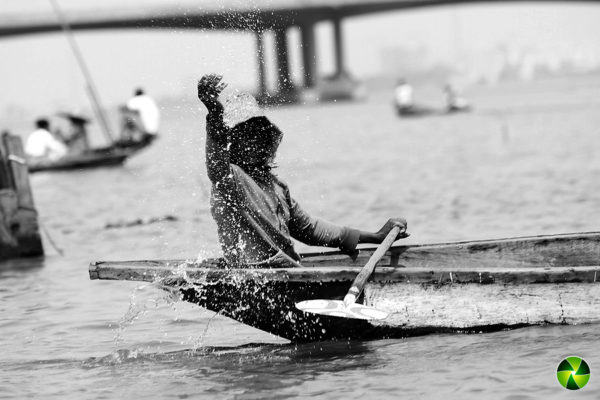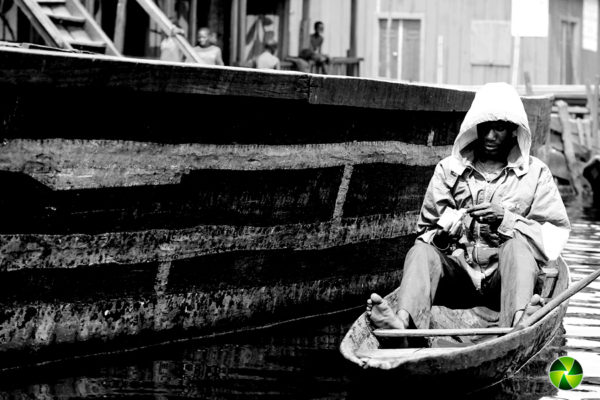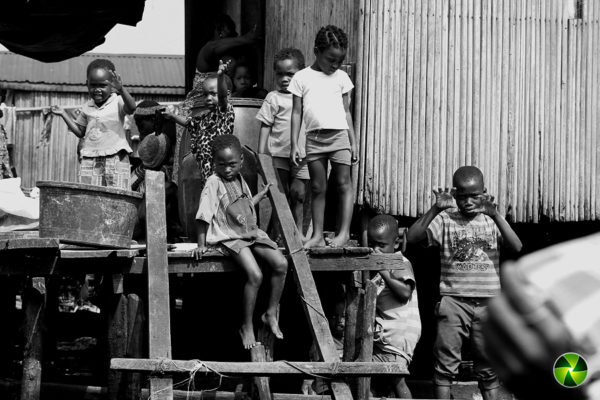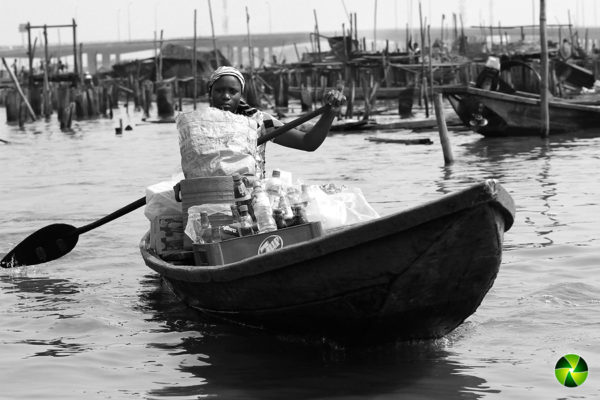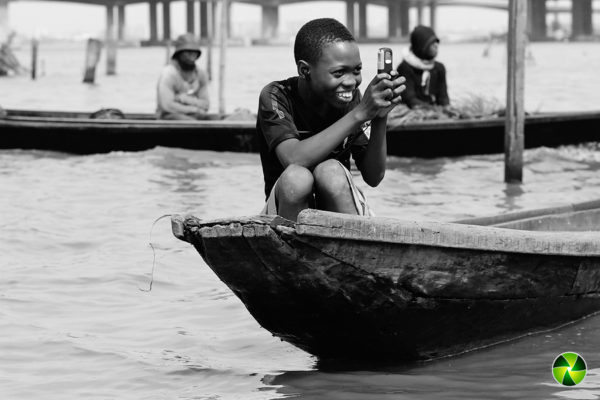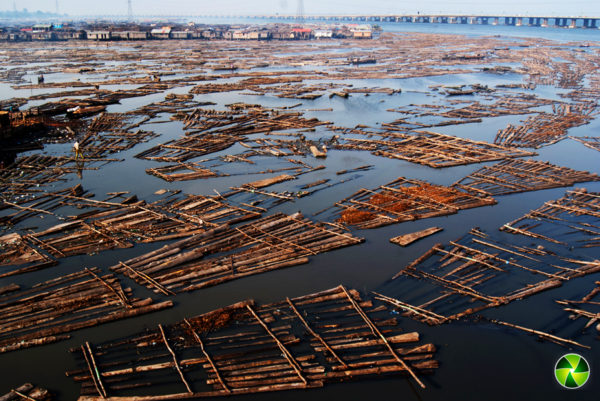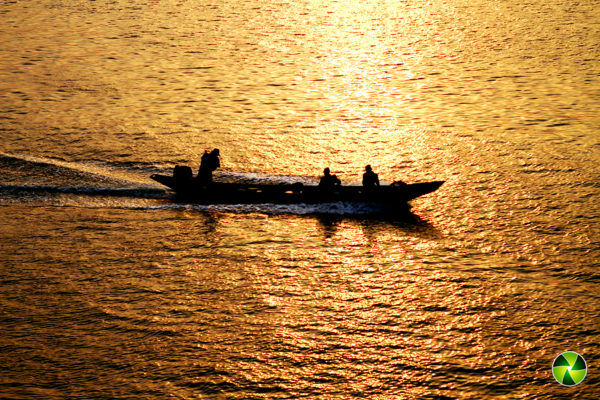 What are your dreams and goals for the next five years, especially in photography?
I want to establish a major media firm with a division in Arts management. I would be a very successful documentary photographer touring different parts of the world with my camera and lens; a photo coach mentoring many young minds; speaking on different platforms about photography and creativity. I hope to have also obtained a Ph.D. in education management to empower me to be able to manage Art education and support the educational sector of Nigeria.
You were nominated for awards at the Nigeria Photography Awards 2011. How did you feel when you did not win in the two categories where your photographs had made the final shortlist?
I was surprised to see my name in two categories and it was an encouragement. When my images were projected on the screen, the crowd were already celebrating my victory and even other nominees were already congratulating me where I sat. I did not win. I have come to discover that awards are not the ultimate, but that when you are good at what you do, it would always speak for you. Many things are considered by the panel of judges and an award shows that you are recognized. So when I didn't win in the two categories for which I was a finalist, I was not very happy. Neither was I sad. I had all my friends and loved ones behind me and I know God has something special ahead for me. That is history now. As long as I am not denied my camera and lens, great and better images await me. I know my works would always speak anytime and anywhere.
What would you like to say to other young people in Nigeria, especially undergraduates, about entrepreneurship and following one's passion?
I would like to tell them that the sky is their starting point if they are ready to push. Challenges would come and there would always be reasons to quit, but if they can push and trust in God the future is secure. Don't get distracted in life; fix your gaze and be focused. Life is too short to just waste on unnecessary gallivanting. Discover your passion, key into it and start now. You don't need capital to start, you just need few people who believe in your passion and would do anything to see it come to fruition. Your network determines your net worth; those friends around you have a lot to do with your tomorrow, more than you know.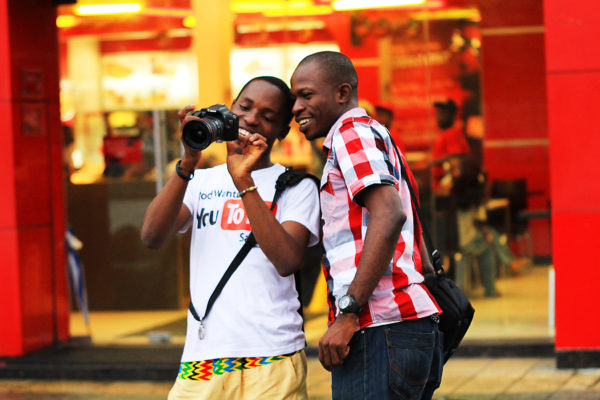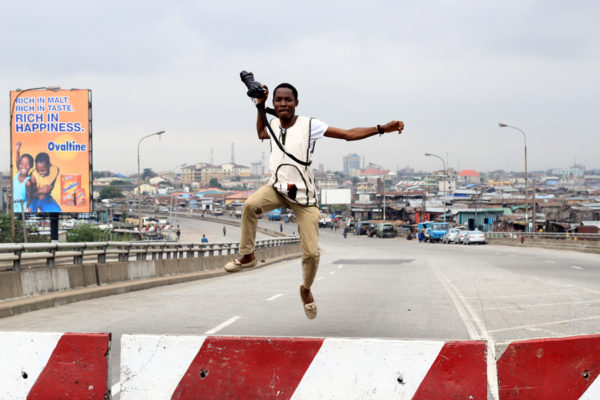 You have been recently nominated for the Future Awards 2012, Nigeria's most prestigious youth awards and platform; how do you feel about this and what are your expectations – do you think you will win in your category?
I feel so honoured and privileged and really want to appreciate God. It never occurred to me that I was going to be nominated, though I had always dreamt of it. It communicated to me that some people somewhere appreciate what I am doing. Let's wait for that day.
Any other thing(s) you would like to share with our loyal BN readers?
I was not born with a silver spoon, but I am carving a niche for myself – and something great for my generations yet unborn. You can do just the same! There is power in dreaming. Keep dreaming and working; never entertain the fear or thought your dreams might never come to pass. Strike it out with faith. Then, always remember that the best friend you can ever have is God. Draw close to Him and He would always pull you through.
You can check out other works from Bayo at https://www.bellanaija.com/tag/bn-photo-stories/ and http://www.bayoomoboriowo.com, where he shares everyday reality, as seen through his lenses. He lives in Lagos, Nigeria.
Photo Credit: Bayo Omoboriowo
_____________________________________________________________________________________________
Gbenga Awomodu is an Editorial Assistant at Bainstone Ltd./BellaNaija.com. When he is not reading or writing, Gbenga is listening to good music or playing the piano. Follow him on Twitter: @gbengaawomodu | Gbenga's Notebook: www.gbengaawomodu.com | Facebook Page: Gbenga Awomodu