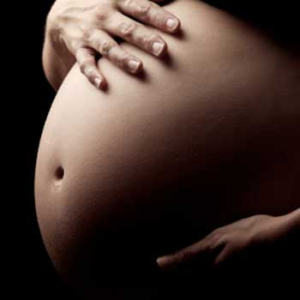 Following allegations that a Nigerian woman received treatment for the delivery of her babies in a United Kingdom hospital without paying anything, the UK government has said it will no longer tolerate the abuse of its National Health Service by Nigerian women. There is talk that there will be even stricter immigration rules on so-called "Health Tourists".
As BellaNaija.com reported last year (link), Bimbo Ayelabola created a media sensation after she gave birth to quintuplets in the UK resulting in medical bills of over £200,000, so far, she has not paid the bills.
Here's how Channels TV reported it:
Ayelabola, 33, reportedly took a fertility drug (Clomid) overdose in order to aid conception after losing her first pregnancy.
As soon as she found out she was pregnant, the woman allegedly relocated to the UK to be able to take the needed rest outside of the hustling and bustling of Lagos.
While in the UK, she underwent a scan which revealed that she was expecting four babies in the first instance before it was discovered during the delivery that there was a fifth baby.
It was learnt that she was put on an emergency NHS programme which as at July last year, had depleted the scheme's purse to the tune of £200,000 ($320,000).
In another recent case, an unnamed heavily pregnant woman was said to have travelled from Lagos to Manchester because she was concerned about the standard of treatment she would receive in Nigeria.
She was said to have gone straight from the airport to Wythenshawe Hospital where she told staff that there were complications with her pregnancy.
Two midwives, two consultant urologists, a radiology consultant, two consultant obstetricians and two anaesthetists were reported to have been involved in her treatment before her healthy babies were born by emergency Caesarean section last two weeks.
Prior to her discharge from hospital on Monday, staff were said to have informed her that the cost of her treatment was around £10,000 and asked her for billing details.
The woman was reported to have left without paying anything.
This prompted the UK Health Minister, Simon Burns to say "We won't tolerate abuse of our National Health Service. The NHS has a duty to anyone whose life or long-term health is at immediate risk but it is not there to serve the health needs of the globe.
"Hospitals have a legal duty to recover any charges made to overseas patients. The Government has also recently amended the immigration rules so that anyone with an unpaid debt to the NHS of £1,000 or more can be refused a new visa."
Photo Credit: www.ucl.ac.uk