A new and innovative aesthetic practice Laserderm Clinic, run by well qualified medical practitioners with affiliations to practices in the United Kingdom, is the first of its kind in Lagos. Located in a private serene environment in Ikeja, Lagos, the beauty clinic is sure to make all its clients relaxed, refreshed and rejuvenated before and after their treatments.
Laserderm Clinic applies a variety of cutting edge beauty technologies in therapeutic and cosmetic procedures to treat and care for the skin. These treatments will definitely leave you feeling and looking more beautiful, radiant and youthful more than ever before.
You don't need to travel to the UK, US or other European countries to get the treatments as Dr. Awudu – a leading expert medical practitioner and his team of well experienced doctors who have great knowledge of cosmetic procedures to treat and care specially for you skin, will offer you same quality treatments.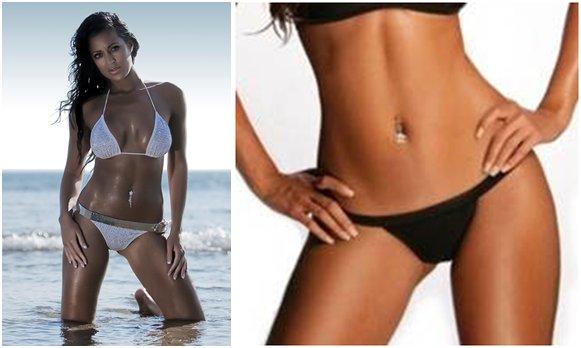 Look more beautiful, radiant and youthful
Laserderm Clinic boasts of  high quality cutting edge beauty technologies, techniques and treatments that include Laser Hair Removal (The process of removing unsightly and facial hair), Pseudofolliculitis barbae (Treatment of ingrown hair as a result of shaving), Skin Rejuvenation (Solving skin problems from acne, acne scarringm psoriasis, pigmented skin lesions and patches), Lines and Wrinkle treatment (An age reversal treatment), Hyperhidrosis (Treatment of excessive sweating, typically under armpit areas), Removal of leg and facial veins and onychomycosis  (Treatment of fungal nail infection).
Experts in Laser Hair Removal
Most women are obsessed with hair removal and have tried everything from shaving, waxing, sugaring, tweezing, epilators and finally laser hair. Since the magnificent inception of laser hair removal, problems relating to hair removal have now become a thing of the past, as laser hair removal simply aids the removal of all your unwanted hair effectively and virtually painless.
We live in a world where glossy magazines and adverts frequently airbrush out any hint of facial fluff, while high-definition television and films mean that any woman in the public eye is threaded or waxed to baby-bottom smoothness before stepping in front of the camera.
So it's no wonder techniques that promise permanent hair removal have become more popular over the past few years, with laser hair removal im particular, lauded by experts for its quick and efficient results.
Laser hair removal was made commercially available in the late 90s and became increasingly widespread in parts of America, United Kingdom and Europe, however,  this is the first time we are coming across "Laserderm" – a Lagos based clinic that offers safe, tried and tested laser hair removal treatments similar to those you will find anywhere in the world. There's no need to spend so much money travelling abroad to get the same level and class of beauty treatments made available here in Nigeria.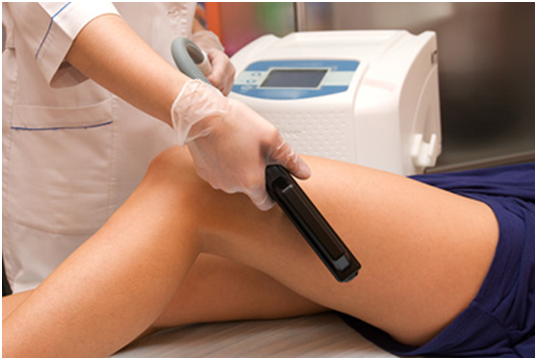 Do you want a tighter, smoother, younger skin? Then Dermapen Miracle Treatment is for YOU!
There is an innovative way to tackle issues you may have with acne, acne scarring, pigmented skin lesions and patches, lines and wrinkles and problems with leg and facial veins.
The miracle answer is DermaPen – a new technology in the Nigerian beauty industry and at the moment only available at the Laserderm Clinic. The DermaPen treatment is the world's most advanced skin micro needling device and was voted as the best professional skin rejuvenating device of 2012 by Aesthetic practices throughout the United States of America and United Kingdom.
The FDA approved DermaPen as it is a FAST, AFFORDABLE and EFFECTIVE device that works to tighten, lift and rejuvenate the skin. It is considered by leading dermatologists and aestheticians worldwide as one of the best devices in improving fine lines and wrinkles, minimizing open pores, stretch marks, keloids, surgical and acne scars.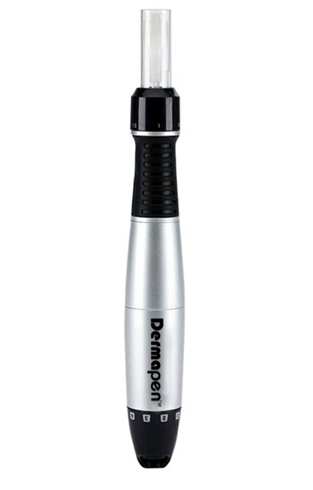 Using a patented, unique automated spring loaded tip, multiple needled vertically pierce the skin to cause unparalleled collagen induction through micro injuries to the skin thus harnessing the body's innate ability to re-grow and repair the skin.
The DermaPen also allows the right active ingredients chosen by a skin professional to be supplied directly to the deeper layers of the skin. Due to its unique vertical needling technology, it also allows better treatment precision and is much safer and efficient than other needling devices and has a more superior effect on collagen and elastin rejuvenation.
It uses sterile disposable needles and therefore there is no risk of contamination or cross infection.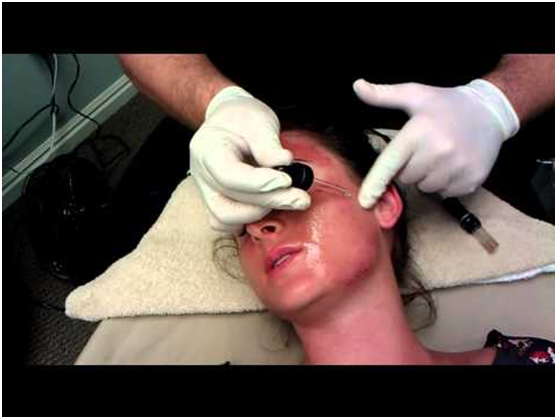 A minimum of 6 treatments usually in 4 weekly intervals is recommended, however improvements can be noticed after a single treatment in some while others may require a longer course of treatment depending on individual presentation.
Speaking on the procedure, a Laserderm rep said "The thing is that I like most people have been blessed with good skin all my life, though from time to time, I breakout when its that time of the month, a bit stressed out, change of weather or bad weather, which I am sure happens to most of us women.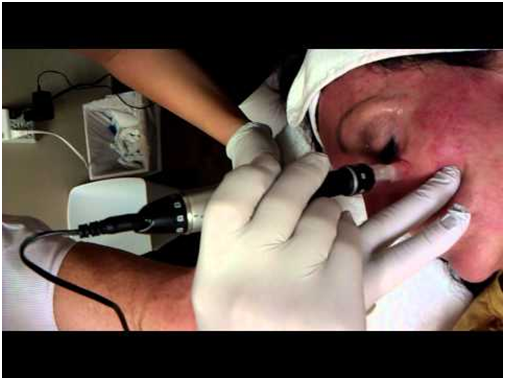 There are some other people on the other hand that however continuously struggle with bad skin conditions (solving skin problems from acne, acne scarring, psoriasis, pigmented skin lesions and patches). Though the fore named skin conditions are perculiar to women some men do suffer these skin conditions as well as ones that result from shaving such as ingrown hair and bumps. For this group of people, DermaPen is a new miracle treatment and in my expert knowledge the middle road between a Dermabrasive or Electrolysis facials though it is a lot more painful than having a regular facial."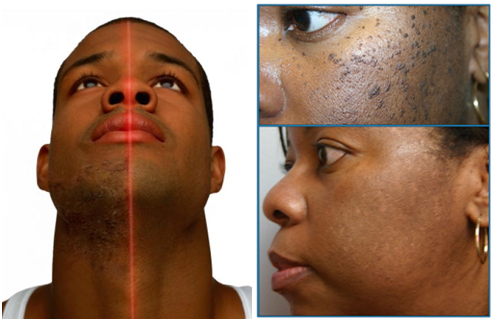 Before & After Effects of DermaPen treatments – What You should know
The truth is that this procedure is painful. Not unbearable by any means but you definitely feel it even if your medical practitioner applies numbing cream before the procedure.
There are 5 distinct areas for this treatment – Forehead, cheeks, chin, upper lip and nose.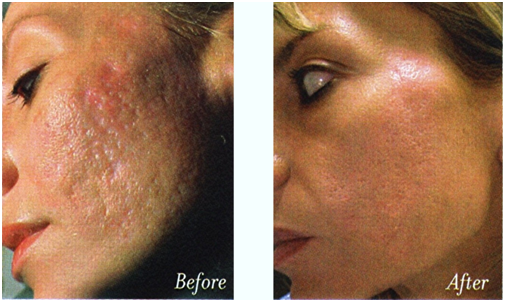 Tips/Advice
The whole treatment takes an average of one hour.
Do not go under direct sun for 24 hours, but after treatment at Laserderm, workout or use sunblock.
The effects won't be fully realised for about 6 months but you will see immediate results – your skin will look tighter, plumper, smoother and younger.
Contact: For more info on Laser, Derma Pen and other skin treatments;
____________________________________________________________________________________________________________
 Advertorial – Sponsored Content