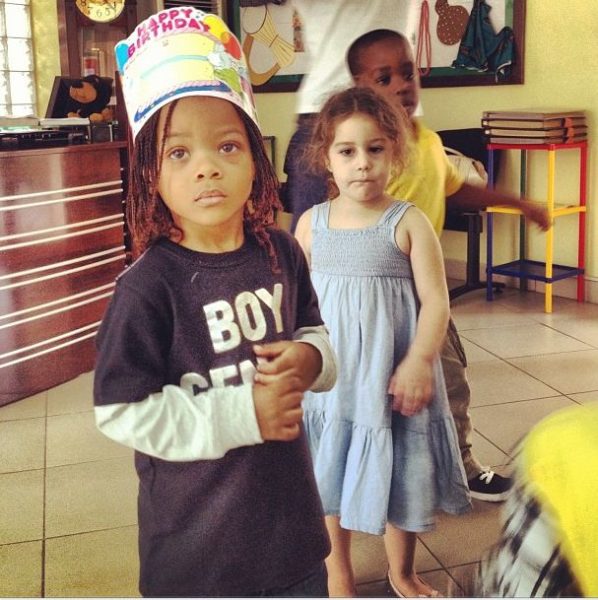 Cameron Okoye, son of P-Square star Peter Okoye and Lola Omotayo just seems to be growing cuter and cuter with age.
Yesterday, September 23rd, 2012 was his birthday and the little boy clocked 4 years. To celebrate the memorable day, his dad, mum and J Martins visited him at his school today to share cakes and other goodies with him and his classmates.
Aww…. How cute!
The little boy will soon become a big brother as his mum is expecting a second child.
Check out other pictures of the little cutie posted by his dad on Twitter to wish him a Happy Birthday