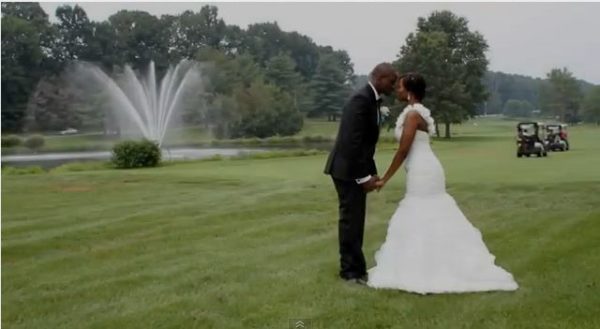 We totally love wedding cinematography done right. The way it captures the special moments of the couple's day is simply priceless!

Liz and Toheeb tied the knot on the 2nd of September 2012. Their wedding was so beautiful and Olu Adewunmi of LynksDrivers Productions was at the helm of their wedding cinematography.
Olu tells us all about his experience below.
I had a pleasant experience working with Liz and Toheeb on their engagement video and my experience filming their wedding was even better. They were willing to work with ideas shared with them and their bridal party, very cooperative. During their nuptials, you could see the happiness radiating from the couple's faces and I made sure a selected shot made it to this montage. The wedding reception was a lovely one – beautiful decor and a well coordinated event. A video of their engagement is available on lynksdrivers.com
We love!
***
Vendors
Videographer
: Olu Adewunmi (Baltimore, MD)
www.lynksdrivers.com
|
[email protected]
Photographer
: Femi Osinowo (Baltimore, MD)
www.Paosin.com
Event Coordinator
: Denike Ajayi (Baltimore, MD) –
www.iloveyourglow.com