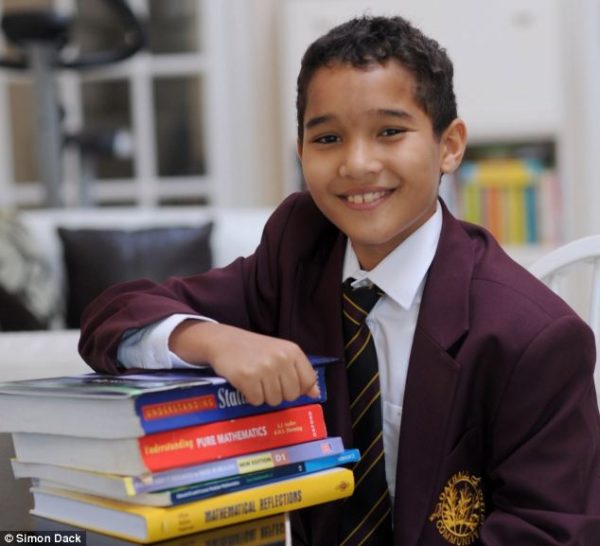 It is always a delight to hear about great academic achievements from young and fresh minds across the globe. In a world where the focus of young people is being adversely affected by peer pressure and the negative sides of the internet/social media, it is refreshing and inspiring to read about these brilliant youngsters.
Young geniuses are always a pride to their family, friends and communities and it is no wonder why they are often celebrated.
Today, British media has been buzzing with the story of 12 year-old Xavier Gordon-Brown who has now become Britain's youngest University student. Daily Mail noted that at the age of 8, he got A* in his Maths GCSE. At the time he passed his GCSE which was in 2009, he was the youngest ever student to gain an A* in maths, and could recite 2,000 digits of Pi. A year after his GCSE success he passed his  A-levels.
Xavier's interest in numbers started at an early age. He  could do double-digit mental arithmetic before starting school and he knew his times tables before he was four.
He only turned 12 last month and is now studying abstract structures, vector calculus and Newtonian mechanics in his spare time!
Because he is still so young, he has to be accompanied to his Monday evening lectures by  his mother. He travels with his mother to Open University lectures in East Grinstead two to three times a month.
He may still be too young to join Facebook, but is already studying for a degree in maths.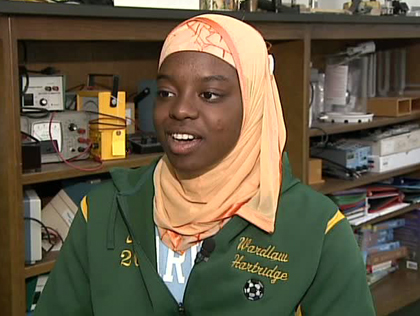 His story also reminds me of that of a 15 year-old Nigerian girl who gained admission to study Neuroscience at Harvard University last year.
Saheela Ibraheem, who was then a student at Wardlaw Hartridge School in New Jersey not only gained admission into Harvard, but into 13 of the 14 schools she applied to. They include Harvard, Princeton, Brown, University of Pennsylvania, Columbia, Stanford, Brown, Massachusetts Institute of Technology, and more.
Saheela skipped the sixth and ninth grades and by high school, she switched from public to private.
Imagine having admissions into such an impressive range of premier institutions to choose from! Wow, simply wow!
One interesting thing I picked out from the stories of these youngsters is that despite their love for the academics, they are also involved in sports and other extra-curricular activities.
Despite Xavier's busy schedules, he still takes piano lessons and teaches himself Latin at home. He also enjoys football, chess,  Taekwondo and trampolining and takes French and Spanish lessons at a Community College.
Saheela also excels outside the classroom. She is a three-sport athlete, playing outfield for the school's softball team, defender on the soccer team, and swimming relays and 50-meter races for the swim team. She also sings alto in the school choir, plays trombone in the school band and serves as president of the school's investment club, which teaches students about the stock market by investing in virtual stocks.
We celebrate the achievement of these well rounded youngsters and hope they serve as a source of motivation to their age mates.
***
On a different note, I picked up a trail of comments from some blogs and Facebook where people said these youngsters would miss out on their youth as a result of their academic commitments. Some people claimed that they would miss out on the fun of socialising and would have boring teenage years.
What are your thoughts on this? Do you think it is possible to still be a "genius" and enjoy all the fun perks of their teenage years?
Photo Credit: Daily Mail