Some things should not be shaken or stirred, Heineken, the world's leading premium beer brand, recently announced a thrilling new television and on line campaign, in anticipation of the release of the 23rd James Bond franchise, SKYFALL.
In the new television commercial, Daniel Craig brings his outstanding portrayal of James Bond to a Heineken Ad for the very first time alongside stunning bond girl, Bérénice Marlohe. Being the world's most valuable international premium beer brand, Heineken has developed a strong and successful relationship with James Bond movies over the years spanning global partnerships with "Tomorrow Never Dies", "The World is Not Enough", "Die Another Day", "Casino Royale", "Quantum of Solace" and now, "SkyFall".
In addition to the TV commercial, Heineken launches "Crack the Case", an online campaign designed to take viewers into a moving train somewhere deep in snow covered mountain, providing them with opportunity to be a secret agent themselves. The bond girl takes centre stage in the Heineken Facebook App where she tantalizes viewers by inviting them to help her crack a mysterious case and outwit the menacing villains. The online challenge encourages a virtual voyage of participation and discovery that allows viewers create a personalized trailer and secret agent dossier which they can share on Facebook.
The Heineken online journey ends with a chance to win 4 tickets to the the exclusive Skyfall movie premiere on the Friday 2nd November 2012, which is set to be a star studded event. The movie premiere will take place in major cinemas across the country.
In addition to trending conversation on major blogs and sites, Heineken is partnering with major retail chains like Shoprite, Game, Mega Plaza and  Park 'N' Shop to run a 6 week promotion where every consumer will get a limited edition branded gift with every purchase of Heineken.
Speaking on the campaign, Walter Drenth, Marketing Director of Nigerian Breweries Plc said "The creativity and progressiveness of the Heineken brand combined with the legendary James Bond franchise will provide viewers with high entertainment values. Not only a hero, Bond is the ultimate "Man of The World" – who is confident, resourceful and ready for new experiences, personifying the values of Heineken brand."
If you haven't cracked the case yet, then get cracking today on their Facebook Page – https://www.facebook.com/heineken/app_448213661885294?ref=ts, join the conversation on Twitter – www.Twitter.com/Heineken_NG.
Win Tickets to the premiere of Skyfall – https://www.facebook.com/heineken/app_479784062039544.
To stay up to date on the Heineken brand, log on to their website – www.Heineken.com
Behind the Scenes of the Campaign Ad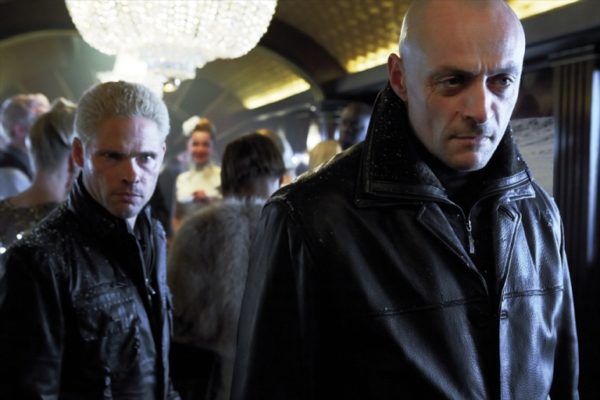 _________________________________________________________________________________________
Advertorial – Sponsored Content