Nigerian leadership awareness non -profit organization, Business Leadership Awareness Group (BLAG) will honour 3 successful entrepreneurs who have been making valuable contributions to humanity with a colourful event.
Speaking on the forthcoming event, the executive director of the non for profit organization, Ossy Otegba, disclosed that BLAG is currently working on a year book that will promote these outstanding individuals – pro footballer, Kanu Nwankwo, business executive/oil mogul, Walter Wagbatsoma and philanthropist, Sade Okoya, so that they can be encouraged to do more.
Here are the profiles of the outstanding individuals

Kanu Nwankwo
Popularly known as Papilo, Kanu Nwanwko comes from a humble background but he rose to fame with remarkable exploits in football and business. Today, he owns a chain of businesses with diverse interest in oil, property, hospitality and photography.
The Owerri, Imo State born businessman is regarded as one Nigerian with a heart of gold because of his immense contributions to the society. Through these his many works, it was no surprise that he was a made a UNICEF ( United Nations Children's Fund) ambassador for two consecutive years.
A few years ago, the pro footballer encountered a life threatening heart ailment. He was tenacious and miraculously he got healed after prayers from family, friends and fans all over the world as well as surgical operations in the USA. Ever since his successful surgery,  Kanu returned actively to playing football and used his fame to help assist others also battling with the life threatening condition. He supported charity organizations including Heart of Gold Hospice and later on, launched the Kanu Nwankwo Heart Foundation – this non-profit organization has raised millions of Naira for children with heart related ailments. Many have been treated both home and abroad and are living a healthier, better life.
Walter Wagbatsoma
He has made a name for himself as one of Nigeria's most successful business men in the Energy Sector. Walter Wagbatsoma's selfless contributions to humanity also endeared him to many within and outside the federation. He is the co-founder of Ontaro Oil and Gas, a pan African oil and gas company that is notable for delivery on its promises.
His track record as a professional in the banking and energy sector speaks volumes. Humble and Cheerful, Walter hails from Delta State. He previously worked with Shell Petroleum Development Company Audit Department in the 1990s, he later moved to Zenith Bank, Eco Bank and FSB International and Trade Bank where he displayed his leadership and entrepreneurial skills to the satisfaction of his co-workers. Every one who knows Walter, we always testify that he is a goal getter and were certianly not surprised when he won the Leventis Group Account for Zenith Bank several years ago.
He later moved into the oil and gas sector after a stint at Trade Bank, where he helped establish the energy subsidiary. His wealth of experience and customer loyalty helped him get the front burner of the energy sector within a short period of time. He made an overwhelming success of his energy business but never forgot to invest back into the lives of the less privileged in the society. Fondly described as a man with a heart of gold, Walter has also used his influence to resolve conflicts in the Niger Delta.
Some of his philanthropic deeds include contributions towards eradicating malaria and HIV/AIDS in African countries. One of his establishments, Canaan Logistics also donates about 80% of its annual profit to charitable organizations working with children. Happily married to Otsaye with two lovely children, Walter Wagbatsoma is a graduate from the University of Lagos, where he studied Accounting for his First Degree and Business Administration in the same institution for his Masters Degree.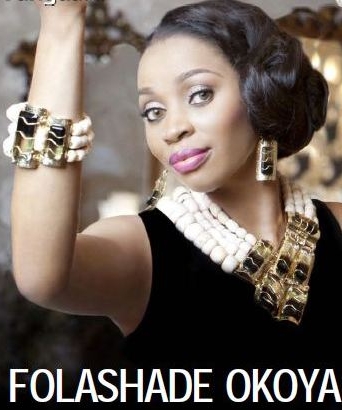 Sade Okoya
The wife of top Nigerian industrialist, Chief Akanni Rasak Okoya, Sade Okoya is known as one of the nation's most glamorous women at social gatherings. Tall and elegant, the Sociology graduate from the University of Lagos, knows how to get everyone's attention with her fab attires. However, Sade is not just a smart woman with a pretty face, she is one woman that has a heart of gold for the less privileged. In recent times, with the support from her husband who is the chairman of Eleganza Group & RAO Property, she has been giving scholarships to 40 less privileged students currently studying in various institutions of higher learning every year.