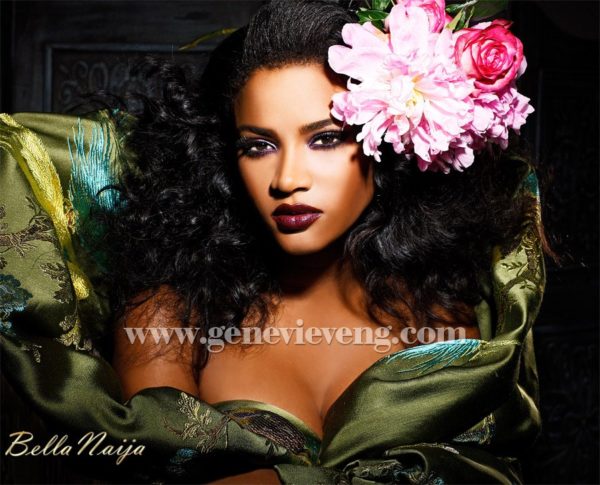 She is one of the most popular international beauty queens in recent years.
From magazine covers to charity appearances all over the world, Angolan beauty queen Leila Lopes has definitely represented Africa with style and grace during her reign as Miss Universe 2011.
She is on the September 2012 cover of Nigeria's Genevieve Magazine, Leila was interviewed by Sonia Irabor – find out more about the issue below.
From a simple life as a student in England, to being the most beautiful girl on the planet, Leila Lopes' life has undergone a massive change. It was another win for Africa, a black woman crowned Miss Universe 2011. We were united, celebrating this pivotal moment in the fashion and beauty industry. Not since Agbani Darego has there been another black woman, world pageant winner, not till now. And Leila is loving every second of it; why wouldn't she? – getting to be the spokesperson for charitable causes, sitting front row at some of the world's major sporting events and walking the most exclusive red carpets. Yet somehow this Angolan beauty remains one of the most humble women I've ever come across. As reserved as she was when I first met her over five years ago at Coventry University in the UK, she definitely seems a lot less shy now but still very grateful for this opportunity. There are many things I admire about Leila Lopes and her honest appreciation for the opportunity she has been given is one of them. Truth is, you've just gotta love her!