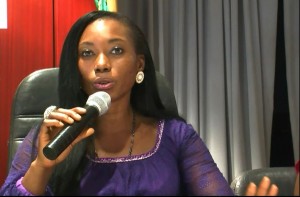 With the high rate of unemployment in Nigeria causing hardship for many, any promise of job offers on a large scale often attracts attention from a large number of people.
The recent announcement by the Special Adviser to President Goodluck Jonathan on Job Creation, Josephine Washima is no different. On Friday, 21st September, 2012, she promised to create more employment based on merit for Nigerians.
Ms Washima, who made the pledge at a news conference in Abuja, said already the new office has made available over five thousand jobs in the last month.
"Last week someone called me and was offering me 5, 000 job vacancies. We are going to have a website where people can upload their CVs. I don't need to know you; I don't need to know your face. Just go there, if you qualify for that job, apply for it and be sure that you will be called up for an interview," Channels TV quoted her as saying.
"We are not bringing anything new. We are not trying to do something that has never been done before. But we are going to build on existing structure and strengthen the labour laws of this country in such a way that we will do away with bottle-necks.
"We don't need anybody asking any Nigerians for a note to get a job from anybody," she added.
The Special Adviser promised to work closely with the National Bureau of Statistics to fish out appropriate data of unemployed Nigerians in the country in order to address the root cause of the problem.
Her last sentence really stood out: "We don't need anybody asking any Nigerians for a note to get a job from anybody". In a country where getting a job largely depends on "who you know" or your "connections", job applicants usually have it at the back of their minds when applying for such jobs that they need to back up their applications with a proper "note" from an influential person.
I wonder when this tradition would be abolished in Nigeria and people would get their desired jobs, University admissions, scholarships and so on based on merit and because they deserve it rather than based on who they know or have "connections" with.