President Goodluck Jonathan yesterday visited the members of the national football team, Super Eagles, who are currently undergoing training at the National Stadium in Abuja.
They are preparing for their qualifying match with the Lone Star of Liberia for the 2013 Africa Cup of Nations in South Africa.
During his visit, he charged the players to make Nigeria proud and win the match this weekend in Monrovia. He added that he would like to watch the 2013 AFCON finals in South Africa but can only do that if the Eagles win their match.
His visit has however been recieved with mixed reactions from Nigerians on social media. While some laud him for taking time out to visit the Super Eagles at their camp, others say it was a waste of his time and he should focus on more serious national issues.
If you ask me, I think it was wonderful that he did visit them. I only wish I could have seen him dressed in his jersey and kicking some balls around. That would have been fab!
In related news, the recent FIFA ranking has placed the Super Eagles of Nigeria as the 58th in the world and 10th best national football team in Africa.
What are your thoughts on the President's visit?
More photos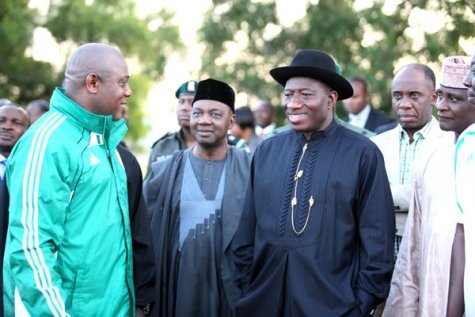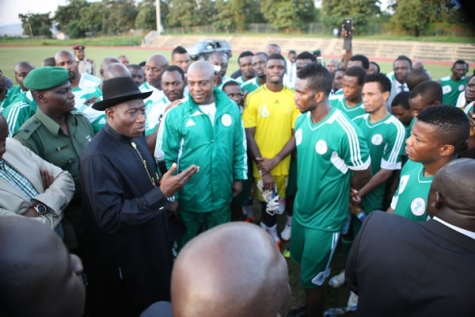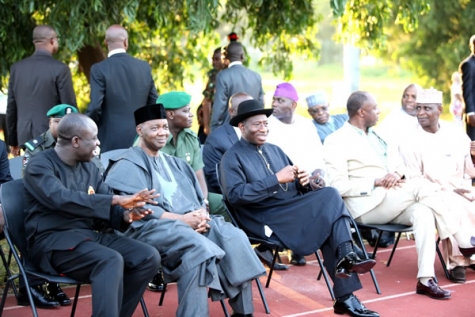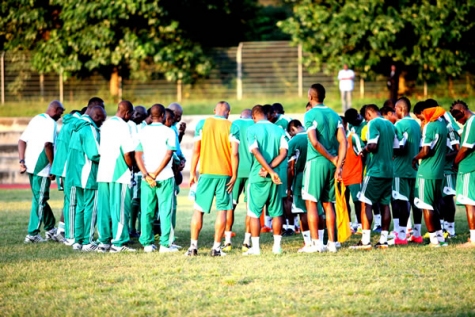 Photo Credit: NAN | Sahara Reporters