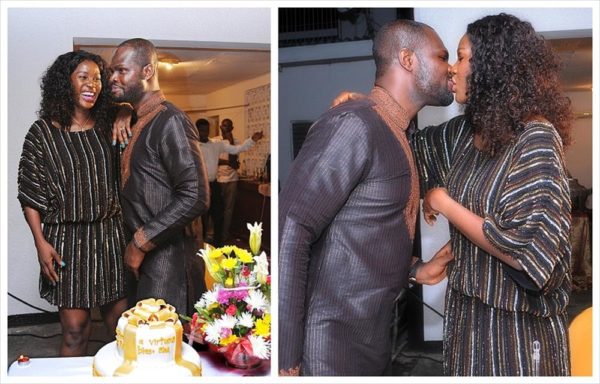 On Tuesday 2nd October 2012, Nollywood star, Stephanie Okereke-Linus turned 32 years old and on the eve of the day, her husband, Linus Idahosa threw a surprise birthday party for her. Some of her friends in the entertainment industry including fellow top actresses Monalisa Chinda and Ini Edo as well as Nollywood producer/director, Emem Isong  were all there to show their love.
The elated big screen actress wrote on her blog, saying "It turned out that a surprise party was arranged, spearheaded by my wonderful husband (heehee!). It was so beautiful because I wasn't expecting anything, except a night out with him. So when I saw people arriving with gifts and merriment I was elated. Like everything else that he does, it was perfect! *Thank you, darling*"
Photos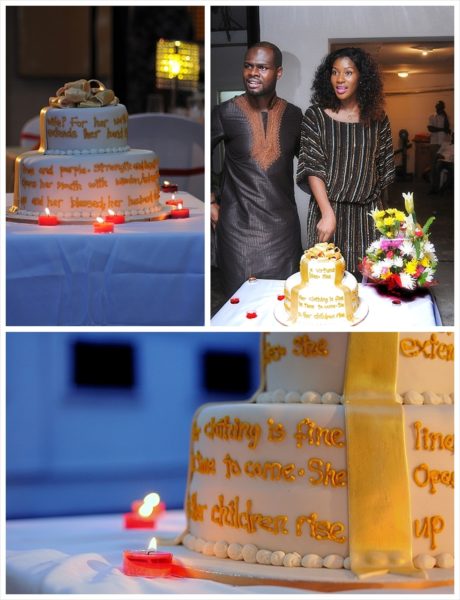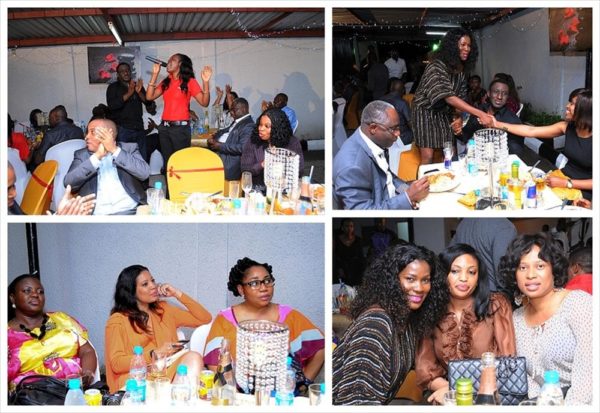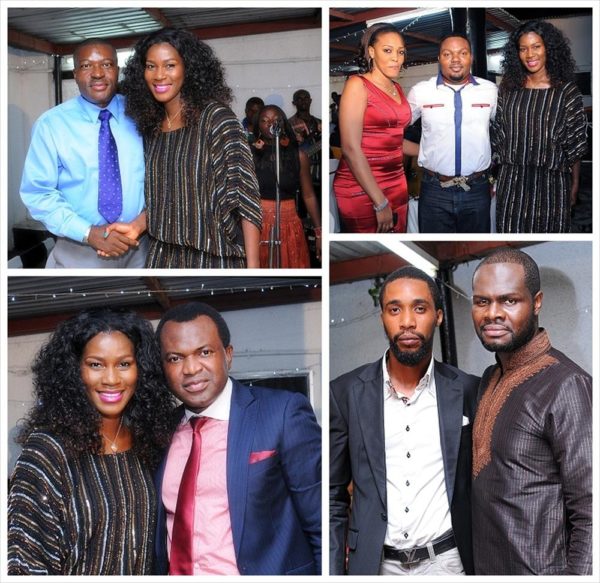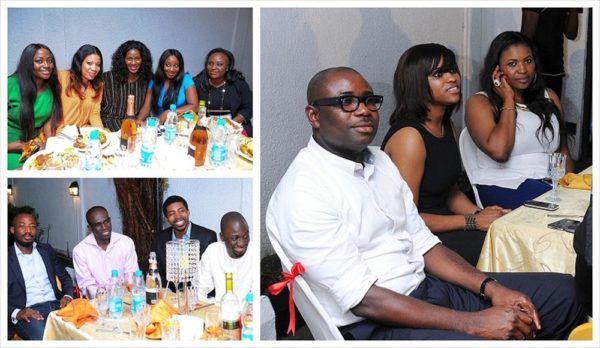 Keeping Up with Stephanie Okereke-Linus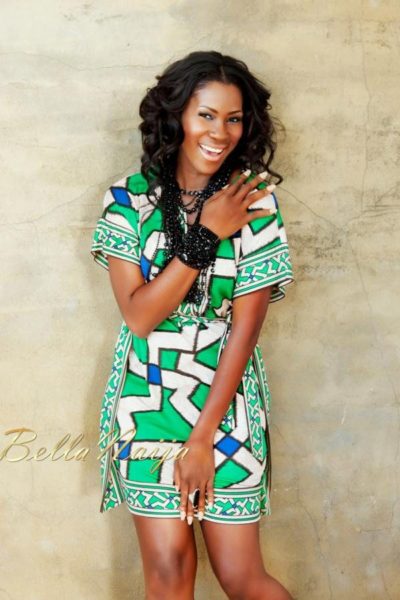 Ever since, she captured the heart of Nigerians in the Teco Benson's movie, Terror, Nollywood star, Stephanie Okereke-Linus, is one actress that Africa can't get enough of – with her infectious personality, gorgeous looks and captivating big screen performances. With so much on her hands, BellaNaija.com's Damilare Aiki tried to catch up with the superstar to find out what she is up to lately.
Movies & Nollywood
With every movie that has Stephanie on it, she never disappionts, one of which is her 2008 American-Nigerian comedy film –Through the Glass – which she wrote, directed, produced as well as acted in. Now, the actress also gives insight to her new movie still in the works, DRY, centered around an ailment found in women – Vesicovaginal Fistula (VVF).
While on set, the busy actress took time to give us some details about the movie "The cameras are rolling and we've done a good bulk of the work. I am so excited about it. Dry focuses on Vesico Vaginal Fistula (VVF). I have been to many parts of the country and I have seen how this issue affects normal living for women especially young girls. Dry opens up on the ailment and why it is important to end certain cultural influences for the sake society and the women affected by it."
Taking great steps in pushing the envelope in the Nigerian film sector, with not many infrastructures and funds to help support the industry, what does Stephanie really think about Nollywood. "It's a progressive industry" she says. She continues by saying "We are moving to the next phase and it is growing, as it should. It may take longer than expected but the baby steps should not be ignored. Surely, the industry is getting better."
In April 2012, news went viral that Stephanie and fellow Nollywood actress, Genevieve Nnaji will star alongside former Grey's Anatomy star, Isaiah Washington, Jimmy Jean-Louis, Vivica .A. Fox and more, in Tony Abulu's latest flick, Doctor Bello – A movie centered around a Cancer specialist who after the loss of his 10 year old daughter to cancer, tries everything possible to help find a cure of a 7 year old boy dying of cancer.
Speaking on her cameo in the star studded movie which premiered on Thursday 27th September 2012 at The Kennedy Center for Performing Arts, Washington DC, USA  she says  "My Character, Bola was asked by her brother to pick up Dr. Bello when he arrives Nigeria and help him find most of the people he's looking for."
It comes as no surprise that Stephanie is one top actress that has starred in over 90 movies, so is the Nollywood star quiting her famous job, acting for blogging? Well, that is certainly not the case. However, on Thursday 23rd August 2012, Stephanie launched her personal blog, StephanieDaily.com.
The blog is a faster medium for her to reach her fans and give advice. Speaking to BN on the blog, she says " The idea behind www.stephaniedaily.com is to build an interactive medium with my fans – people whose support and love for my work has been very inspiring. I received a lots of emails from people asking my opinion on things and I thought it would be amazing to have this platform where they would be able to interact with me one on one and get up-to-date news and info about my work, my thoughts on various issues and so on. So far it's been incredible, and I am happy we decided to build that platform".
On Her Wedding Dress & Married Life

Just recently, BN brought you photos of Stephanie Okereke and her business executive husband, Linus Idahosa's fairytale wedding which took place at the Abbaye des Vaux de Cernay located in the Chevreuse valley in the Rambouillet state-owned forest, just outside Paris, France.
Dreamy, gorgeous and breathtaking, the wedding was a sight to behold. Just like every wedding, everyone wants to see what the bride will wear – some go for Avant-garde creations, others go short short dresses but Stephanie chose to keep to the traditional bridal gown theme and opted for a delectable gown from the 2012 Elie by Elie Saab collection, the Lebanese Couturier's line for Pronovias.
On why she chose her"Euterpe" gown, she reveals to BN that  "I liked the details of the wedding gown; the fabric. It was a gown that made me feel beautiful" and beautiful did she look.
Happy, stunning and still ahead of her game, Stephanie is one actress to keep an eye on in 2012. To end the short interaction, Stephanie gushes about married life, she says "Married life beautiful". She continues by saying "If you find your soul-mate you will find positive energy, you will find hope, you'll understand love even more, you'll understand forgiveness. If you find true love, everything turns green, everything grows, and everything has life.".
Aww….We love their Love!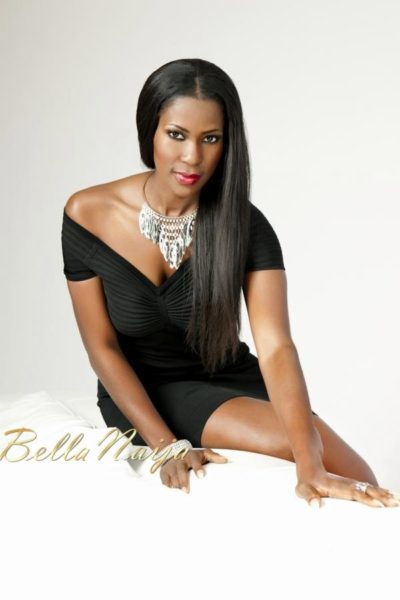 BN Quickie – Just For Fun
Your Favorite Color?
I'm loving Orange at the moment.
If you could pick as the soundtrack of your life, which would it be?
"When You Believe" by Whitney Houston and Mariah Carey.
Would you rather be a professional singer or dancer?
Both, but I like the flexibility, agility and discipline that comes with dancing, it is just amazing!
What songs are presently on your i-pod?
Lots of songs, I can't name them all, but you are sure to find Alicia Keys's songs.
Facebook or Twitter?
Facebook. There's still some level of control there (LOL!) and I have over 490,000 fans there I love to bits.
Favorite Vacation Country?
Hmmmmm, Lots! Still exploring…