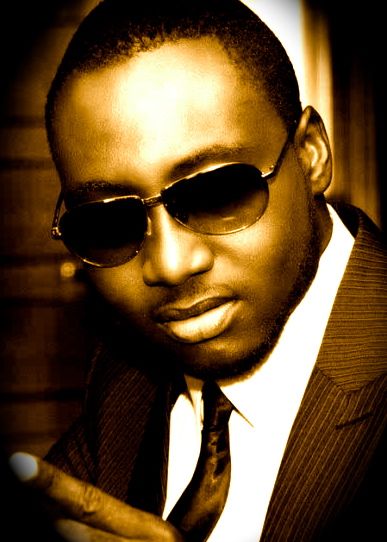 Osayamwen Nosa Donald, popularly known as Djinee, is a seasoned musician who has had a long and interesting career in  the entertainment industry. He started off as a VJ with Soundcity and for some years, gave a worthy representation of himself as a TV presenter for the period which he hosted some musical shows. He grew up in a family of ardent music lovers and was greatly influenced by classical music and lessons learnt from singing in the choir.
He made a huge hit with his first single, 'Ego' in 2004 and went on to release more songs like 'Lade' and 'I No Dey Shame' which proved his vocal dexterity. He has earned some accolades amongst which are "Best New Artiste " at the Nigerian Music Awards in London and two Nominations at the Hip Hop World Awards 2006. He went on to prove his diverse musical abilities with songs like 'Overkilling', 'On Me', 'Din Din' amongst others. Djinee talks to Bellanaija's Adeola Adeyemo about his life and career in this exclusive interview.
You're looking different and good with this new hair cut. Tell me about this look. What do you call it and what inspired it?
Before now, I was always having a low cut but I've always wanted to experiment on my hair. I've tried keeping afro a few times. I've also tried doing what you girls call puff-puff on my hair. That was way back and I looked horrible. I hope no picture of me at that time comes out. But this hair is just one of those trials that I think I like. I think it's just a punk, I don't know what to call it. But when I describe it to my barber, he knows what to do.
So Djinee, what have you been up to recently? What has been keeping you busy?
I have been working in the studio, recording songs. I have been taking care of the business of my work and I always emphasize on the business because that is why we do music. I spend more time looking at investments. You know, this job, you have to keep it running.
Do you have any other investments aside from your music?
I run a production company so I do content generation and recordings for people and other little things; nothing illegal. I like to point out because people would think that as an artiste and they don't hear your name everywhere, you must be doing something illegal. That is not the case with me. I like to sleep well at night and I won't change that for anything.
You just read my mind. Despite the fact that a lot of people would love to hear your music, you've released only one single this year. Why haven't you put out more music?
I don't believe in just churning out songs without proper strategy on how to push them. The way the industry is right now, people don't care about talent. If you have money to pay for your work to be big, it will be big. You have to put money in certain places. Of course money is needed in the business, but not to pay radio stations, TV stations, certain blogs. Everything has been monetized, so where is the space for talent?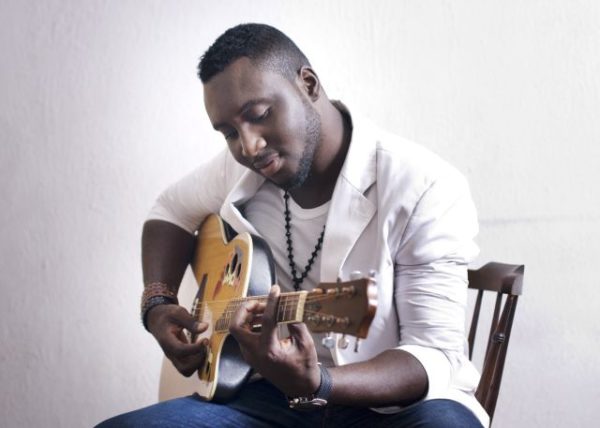 I read about an online singing competition you organized recently to promote emerging artistes. Why did you come up with the concept?
I know how it feels to want to be heard. There are lots of young people who want to sing but don't know how to go about it. But I do. The hardest thing for most upcoming musicians is finding a studio to work in. If you want a good producer now, you need between N150,000 and N300,000. We have a winner now, Sheady, an 18 year-old who has not gone to the University.
What were the terms of the competition and what does the winner gain?
I opened the competition on my You Tube channel where the competitors sing one of my songs. I wanted something simple, they didn't have to get some video guy to record it, they could just do it with their mobile phones. The winner will get some professional recording sessions. We are going to record a few songs, and create a professional promo CD that he can take to any radio station and they'd want to listen to. This is just to give him a start in his career. The beginning is always the difficult part. I'm not trying to cage him, I just want to give him a push. When I met him, I said this is the reason I did the competition. He has not been to a studio before. So far, I've been listening to his songs, adding my input and calling on other producers to contribute.
You were once like him, an upcoming artiste. Tell me, what are the differences in the music industry between the time you started your career and now?
It's easier now to break in. There are more opportunities now. They were no reality shows at that time, no mobile phones. You just needed the grace of God and luck.
When did you actually launch your music career and how did you get your first recording deal?
I've been doing music since 1998 but my first single, Ego was released in 2004. Someone spoke to the owner of a record label on my behalf and he invited me. When I met him, he asked me to sing for him and I sang and that was how it started. The rest is history.
But before your first single, I remember I first knew you as a TV Presenter with Soundcity…
I joined Soundcity around 2001 and I left in 2007. While I was presenting, I was also trying to push my music. When I left Soundcity, I became a freelance TV presenter. I anchored two Reality TV Shows, one which I did for two seasons.
Before Soundcity, did you have any experience working on TV or in the entertainment industry?
I was running a private radio station in school. Some of us students just put a few equipment together and we started running a small radio station that was airing only on the campus and its environs. It was a good place for me to understand a little of what programming is.
Did you have any resistance from your parents when you decided to pursue your passion in music and entertainment as a student?
Although my father was a music lover, he really didn't want me to do music professionally. Towards the end of my University days, I had to leave home. It wasn't exactly easy but I appreciate the fact that my father didn't make it easy because it meant I had to succeed in it.
Let's get back to your music. When we first heard your first few singles, Ego, Lade, I no dey change… we thought you were an R&B singer. But you later delved into hip-hop with Overkillin, On Me and others. Why the change?
I am not a "butter" boy, I didn't grow up with a silver spoon. As much as I did such music in my early stages, what I am putting out now shows how well rounded I am. I am a street guy, I am very grimy in a way so that is the influence you are seeing in my music. But more importantly, I am now adding a business edge to it. In Nigeria, if you decide you want to do elitist music, there are no proper channels to market your work and take it to those that really love that sort of music. But if you're going to do club music, it would be easier to promote it.
Are you saying you are now singing hip-hop because this is what sells more?
Well, it is what sells, but I am also passionate about it. But also, there is a business angle to it. Why make music when there is nobody to hear it? Why sell condoms in a seminary? But I will still sing R&B. If you get my album, you will hear it. But not as a single that I will push.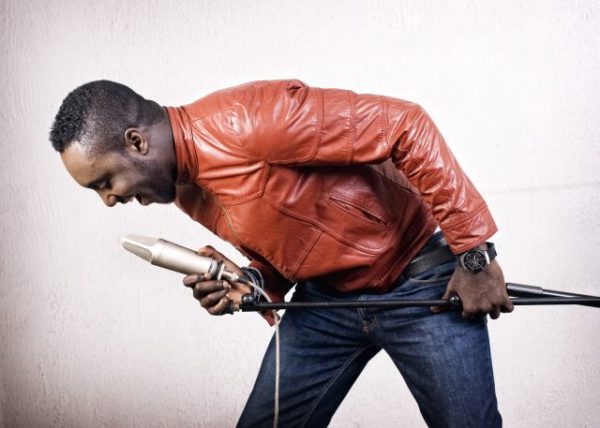 When you released On Me, some people said you had left the era of writing songs with good lyrics and a strong message to lyrics like "kalankolo" and "chinini chanana". What is the idea behind the lyrics of On Me?
I was trying to key into a certain audience. You can't win everybody over. I would rather concentrate on those who keep sending me messages that they love "On Me". Kalanakolo is a slang, I didn't create it, it's been around for years. It means let's get familiar. It is just a fun song.
This Is Not a Love Song also had some controversial lyrics. Didn't you think some of the descriptions might have been a bit extreme?
I won't lie to you, I was bored in the studio when I wrote that song. I went on the piano and it was just a freestyle. I just put it online, it was not supposed to be a serious song. And people were like "wow so you can write like this". Well I can write worse. In fact, you've not heard my most controversial song. It would be in my new album. I did it with M.I and I was told it might get me arrested but I will still put it out.
Speaking about M.I, I recall that during my interview with him and Ice Prince, they mentioned that you let them stay at your house when they first relocated to Lagos. Why did you do this?
I don't think I did anything spectacular and I'm not trying to feign humility here. Some people tell me "as you did for M.I, do for me too," but they don't understand that M.I did a lot of work when he came to Lagos. M.I walked the streets. He was going from gathering to gathering trying to get a followership. Some people haven't done a quarter of what he did and they want you to throw them on the shoulder. I believe whatever I did was by the grace of God.
They moved on and got signed to Chocolate City. Did you have any deals with Chocolate City?
Chocolate City was my management, they were not my record label. At some point, we finished the contract and I moved on
So, are you signed on to any Record Label now?
I have a production company that I partner with and they handle all my projects. It is called Kreazivity Works.
With all due respect Djinee, you've been around for a while but you haven't gotten as much awards and international recognition as some artistes who came into the industry long after you did.
It's not always the way you see it on the outside. When you compare rock and hip-hop music abroad, the hip-hop guys are the ones you see everywhere. They have the bling blings, wear the most expensive clothes, they look like they are rolling but their bank accounts are empty. The rock guys wear faded T-shirts and jeans but they have staying power. People will come and go, but trust me, those of us who still dey manage chop, dey manage chop. Did Fela win awards like that? Do you hear Seun Kuti everywhwere? But he plays more international shows than anybody. So you have to be able to separate hype from reality.
But isn't it the same hype that really need to promote their careers?
On Twitter recently, someone tweeted about an artiste putting his name in the category of #artistesthatshouldgiveup. This same guy just bought a house in Ilupeju. But there is this other artiste who just rented a house in Lekki. They said he bought it but he rented it and then he bought a new car. So you see the difference between someone who bought a house and someone who rented a house. At the end of the day, there is no need to make noise.
What if this hype is actually because the artiste is talented and his music is good?
I stand to be corrected. The biggest songs in Nigeria in the last three or four years were publicized because they were paid for. And the audience would love whatever is drummed in their ears everyday. And for it to be drummed everyday, they pay for it. Music should appeal to you, not forced on you. We are in an industry now where it is forced.
Why is it that we don't we get to see you often on the red carpet at major events?
Let me tell you the latest development you don't know. Artistes now pay promoters to attend some of these big shows so that they appear to be everywhere.
Really? I'm hearing that for the first time
The worst that should happen is that they should say come and perform for free. I've passed that stage in the industry where I want to be seen everywhere.
For someone who sings a lot of love songs, what are your views on love and relationships?
Love unconditionally, just love. It does not mean the person would love you back, but just love. That is the love that lasts.
Does Djinee have someone that he loves and loves him back?
I don't think so. I can pretend people out there love me but they don't, so it's my own love that I know. But I can say that I am very very single.
How long have you been single?
That is a very tough question. I don't even know. Some people I thought I was close to, I found out I wasn't close to them and some people that thought they were close to me found out they weren't so it's just a funny situation.
How would you describe your personality, Djinee?
I'm very real, open, honest, I don't claim that I'm holy, I've had my issues.
When should we be expecting new songs from you?
I would come out with some songs before the end of this year. I have some songs ready, and some collaborations with Naeto C, MI, Keffi and Jesse Jagz for my upcoming album.
It was great chatting with Djinee and from BellaNaija.com, we wish him the very best!
Djinee This Is Not A Love Song

Djinee Overkilling

Djinee Ego

M.I feat Djinee Safe