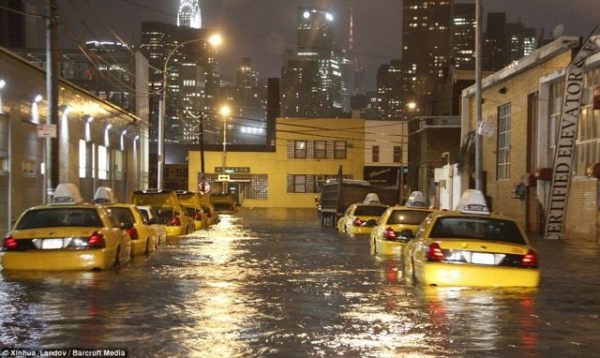 The United States of America has been hit by one of the biggest storms to ever descend on the country, Superstorm Sandy, with major disasters recorded in the cities of New York and Long Island. The storm which hit the mainland at 6.30pm local time yesterday has left a major parts of the cities under water. Millions of people on the East Coast are said to be facing fallen trees and widespread power outages caused by the giant storm, which swamped New York City's subway system and submerged streets in Manhattan's financial district.
At least 17  people have been killed in seven states and power has been cut in more than 7.4 million homes and businesses from the Carolinas to Ohio. Officials blamed at least 16 deaths on the converging storms – five in New York, three each in New Jersey and Pennsylvania, two in Connecticut, and one each in Maryland, North Carolina and West Virginia. Three of the victims were children, one just 8 years old.
Daily Mail reports that New York was among the hardest hit, with its financial heart in Lower Manhattan shuttered for a second day and seawater cascading into the still-gaping construction pit at the World Trade Center.
Among the dead in New York were two children killed instantly by a falling tree in Westchester County, a woman electrocuted to death by falling wires in Manhattan and a 29-year-old man killed in a car crash in Queens. A 30-year-old man was also killed when a tree fell on his house in Flushing, Queens.
In Gotham, an unprecedented 13-foot surge of seawater – 3 feet above the previous record – has gushed into the city, inundating tunnels, subway stations and the electrical system that powers Wall Street, and sent hospital patients and tourists scrambling for safety.
The storm has resulted in the cancellation of around 12,500 flights, and the number is expected to grow. Also today, stock trading will be closed in the U.S. again for a second day running. The last time the New York Stock Exchange was closed for weather was in 1985 because of Hurricane Gloria, and it will be the first time since 1888 that the exchange will have been closed for two consecutive days because of weather.
The storm has also halted the presidential campaign and President Barack Obama has declared a 'major disaster' in New York and Long Island as swathes of the city woke up under water after a night of being battered by Superstorm Sandy.
Our hearts go out to the citizens and residents of the Unites States at this difficult time and we pray that the souls of the departed shall rest in peace.
Pictures of flooding and damages caused by the storm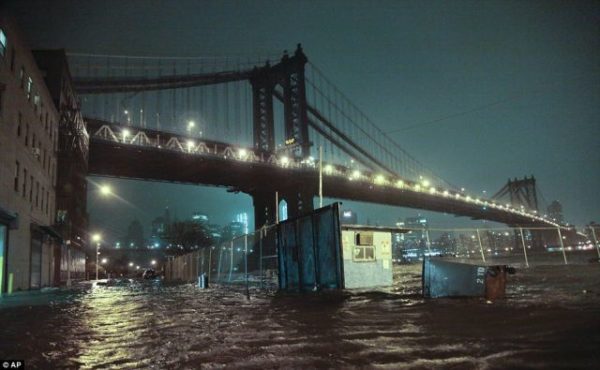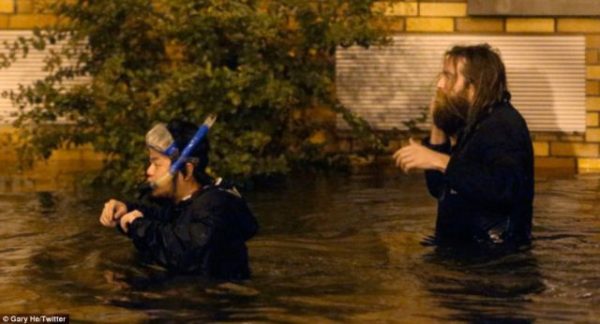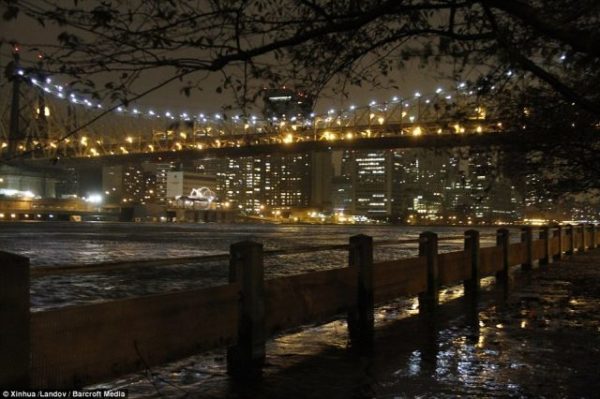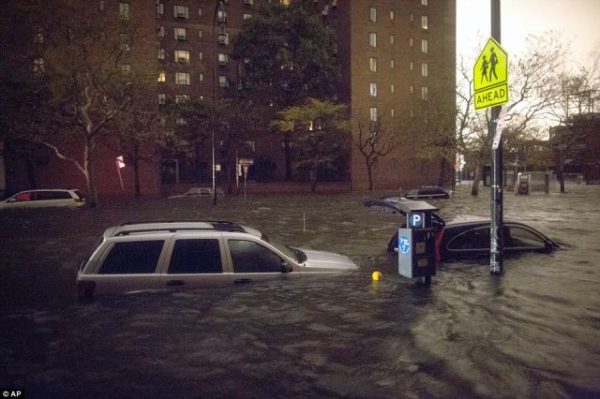 Are you in the U.S at this time? Do you have any experiences you would like to share?
Photo Credit: Daily Mail UK