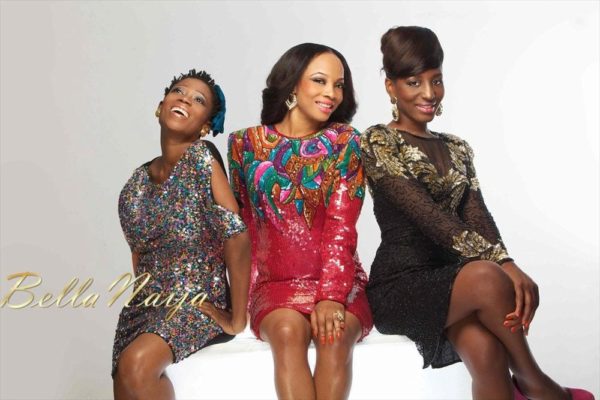 All over the world, shows like abc's The View and CBS' The Talk, both co-hosted by women, have proved that ladies bring good quality entertainment to prime time television, keeping everyone including the men, updated on the world of entertainment, fashion, cuisine, music and a whole lot more. And a Nigerian show titled 3LiveChicks, hosted by 3 gorgeous women is set and ready to premiere for our viewing pleasure.
3LiveChicks is a FlytimeTV talk show hosted by 3 young, beautiful women from diverse backgrounds with one thing in common – Radio. And they are Oreka Godis (Formerly with The Beat 99.9), Toke Makinwa (OAP with Rhythm 93.7) and Tosyn Bucknor (Popularly known as "Area Mama" on Top Radio).
Produced by Flytime TV productions, 3LiveChicks, a cutting edge 30 minute programme to hit the shores of Nigeria as the ladies bring a new perspective to interviews with their vibrant personalities and charisma, will be shot at different locations each week, delivering entertainment like never before.
Some of the interviews to look out for include Bez, Denrele, Waje, For Coloured Girls Cast, IK Osakioduwa and Karen Igho. The show will air on Silverbird Television every Friday from 8PM to 8:30PM and promises to deliver entertainment, wit, honesty and a lot of fun to viewers weekly.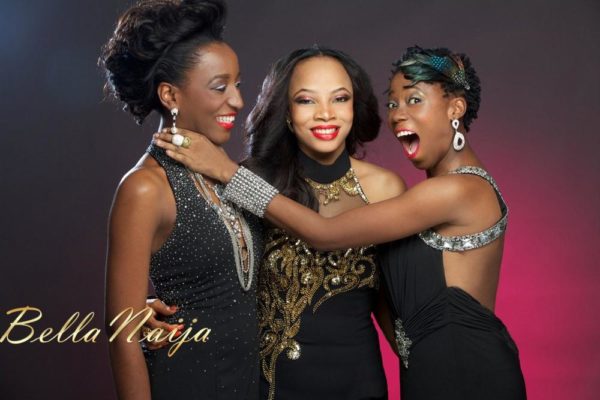 Meet the Hosts


Tosyn Bucknor
Tosyn Bucknor was born and bred in Lagos, attending Fountain Nursery and Primary School, Queens' College, University of Lagos and the Nigeria  Law School. While in University, she presented a show on Saturdays at Cool FM with Lakeside.
In 2009, Tosyn started work at Top Radio as the only female to host a morning show by herself. She has since then been nominated for and won several awards. On 3LiveChicks, you'll hear her refer to "CON.tra.diction" frequently. She writes and performs songs as CON.tra.diction but that's just one of her several personas. The others are Hazel, SPEECHgirl/abisona and NB.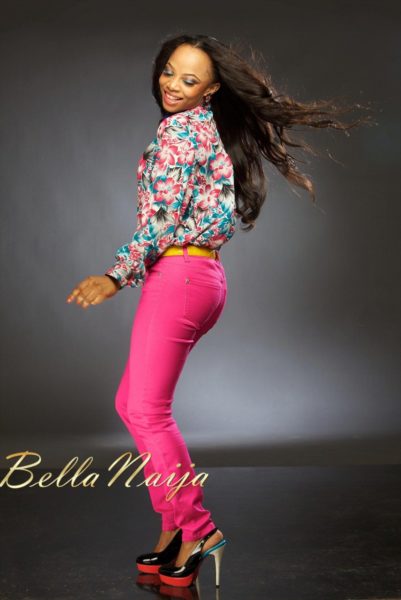 Toke Makinwa
Omotoke, also known as Toke, was born Saturday 3rd November 1984. A native of Ondo State but a born and bred Lagosian. She first discovered her love for radio when she hosted a teenage program on Cool FM in 1999 though short lived because of family concerns, she fell in love with radio and the fire was lit, she quit her job and focused on getting an education which she did.
In June 2010, an opportunity to be an on-air-personality presented itself again and after finding the life of a banker too boring for her creativity, Toke auditioned at Silverbird's Rhythm 93.7 and got the job as the host of her own late night show called Rhythms of the Night. After a couple of months, she was moved to primetime and presently co-hosts the early morning show "The Morning Drive".
She enjoys travelling, reading, socializing and has 1001 blonde moments, special times tagged "Toke Moments". As for her future, she says "I want to be that girl who lives a life of purpose and fulfillment, a very passionate life, worthy of news and one that inspires everyone. I want to be that girl that lives like there's no tomorrow, and when I am gone, I want to get to heaven and even the angels would want my autograph"

Oreka Godis
Oreka Godis is a British broadcaster, who is proud to be a descendant of the Otaro and Ekarabome Royal Dynasty of Ogori, Kogi State. From her early days, Oreka stood out as a talented child. At school, she was a class captain, social prefect, an active member of her school's track-and-field team, represented (and won) with her school's debate team, sat on the Student Union Council Boards during her A' Levels and was elected Afro-Carribean President at Kings College London – where she graduated with a Clinical Science BSc (Hons) degree.
She located to Nigeria in 2009 to work for The Beat 99.9FM, where she co-anchored the biggest breakfast show in Lagos.  During her breakfast show, Oreka successfully executed entertaining and informative live radio shows covering politics, entertainment, sports and world news.  She hosted "Rookies and Dons" – a weekly British Council program on UK education and lifestyle. Notable guests on the show included Hakeem Kae Kazim, Isha Sesay, R.Kelly, Sean Paul, Sheryl Lee Ralph and Shondrella Avery.
Watch 3LiveChicks promo video with songstress, Waje and rap star, Ikechukwu

View More Glam Shots of the Hosts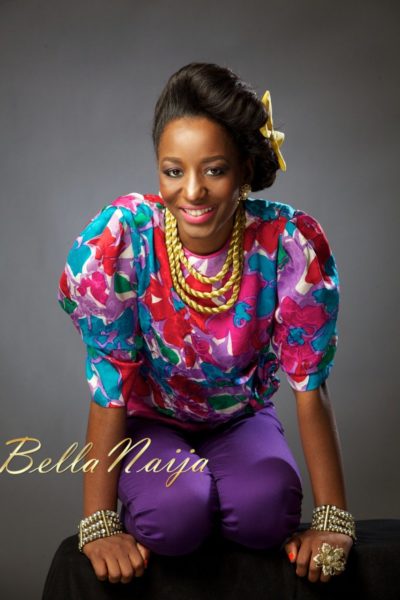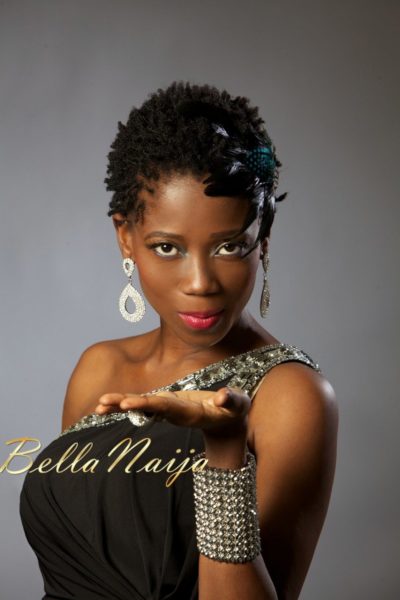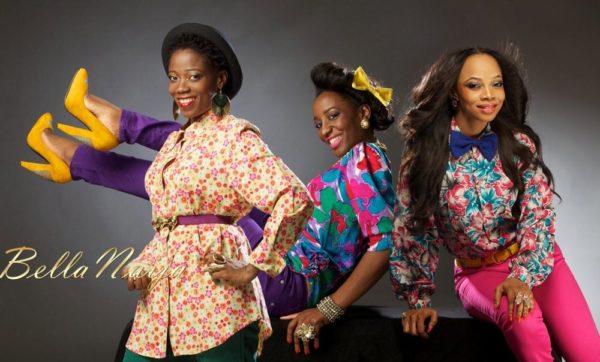 Follow them on Twitter@3LiveChicks