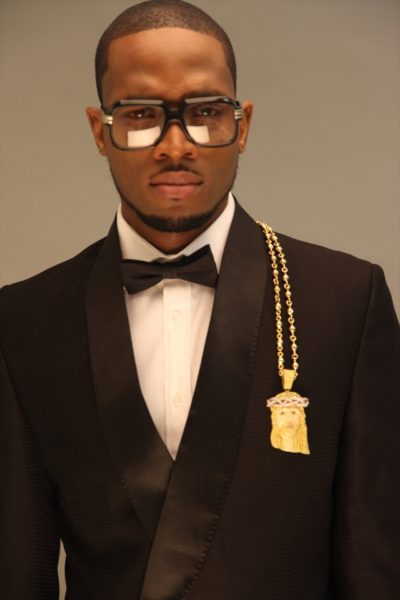 Today, Tuesday 9th October 2012, DB/Good Music/Mercury/IDJ artiste, D'banj, who is also a United Nations Youth Ambassador for Peace, released a touching message on the gruesome murder of the four University of Port Harcourt students – 19 year old Lloyd Michael, Ugonna Ubuzor, 19 year old Tekena Elkanah and Chidiaka Biringa, whose lives were cut-short in the early hours of Friday 5th October 2012 in Aluu Community, Port Harcourt, Rivers State.
In his message, 32 year old music star, sends his heart out to the family of the victims, speaks about Nigeria and the pursuit of justice.
Read it below;
October 9th 2012
ALUU Massacre: A Message from D'banj
They were my brothers…. and yours.

Five days ago, I woke up to yet another unspeakable tragedy.

Four young men, all undergraduates, brimming with great dreams, unfulfilled aspirations and a promising future were killed.

To express the depth of my pain and shock at their murder is impossible. And understanding how events could have degenerated to this level is truthfully beyond me.

Lloyd, Ugo, Tekana and Chidiaka

Four promising young men whose lives were interwoven in one way or the other with yours and mine.

I mourn deeply with the families of these young men because this OUR collective loss. They were our colleagues, our classmates, our neighbors, our brothers…our friends.

We are NOT a nation of barbarians. We CAN follow due processes and procedures. We MUST fight together as ONE NATION to ensure that Justice as whole is served, and as a PROCESS, is duly followed – ALWAYS

We can only try to make meaning of this senseless tragedy by ensuring that this WILL not happen again, by affirming that the pursuit of justice does not in any way entitle any of us to the willful elimination of other people's lives and by ensuring that we, as youths, do not destroy the honorable mantle placed on us as the futures of our nation, by eliminating our present.

Aluu 4 and Mubi 40, Rest In Perfect Peace.

Good Bless Nigeria

Oladapo Daniel Oyebanjo
D'banj
UN Youth Ambassador for Peace
According to Channels TV, the Senate today passed a resolution asking the police and security agencies to fish out the perpetrators of the crime including the spectators captured in the video making the rounds and try them for murder. Still on the senate, the Senate President, David Mark, thanked social networking sites for helping get the new across during the senate plenary session on Aluu 4, he said "With the help of social media, the faces of the killers of the boys were identified".