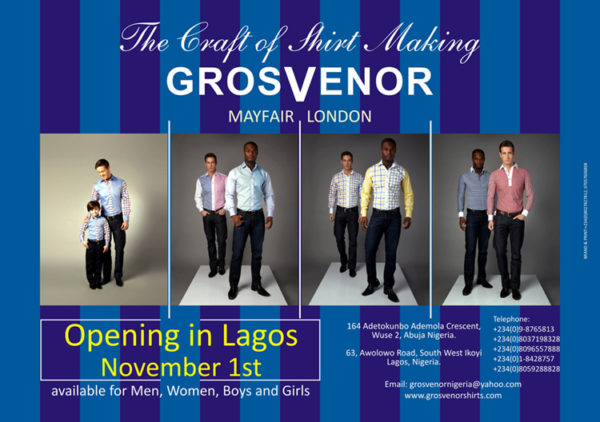 Grosvenor London, a one-stop emporium for ladies and gentlemen seeking shirts and accessories of style and distinction will be opening their new outlet on Thursday 1st November 2012 in Ikoyi, Lagos.
The flagship destination store which is nestled in the heart of Mayfair, one of London's most vibrant villages synonymous with luxury boutiques and famous for eclectic tastes and style will be opening its second outlet here in Nigeria and this time in the fashion capital city of Lagos.
There will be loads of refreshing cocktails and canapes to be served at the event. Admission is free for all, just send an e-mail to [email protected] for an invitation.
Date: Thursday 1st November 2012
Venue: Grosvenor London, 63 Awolowo Road, South West, Ikoyi, Lagos
___________________________________________________________________________________________________
Sponsored content