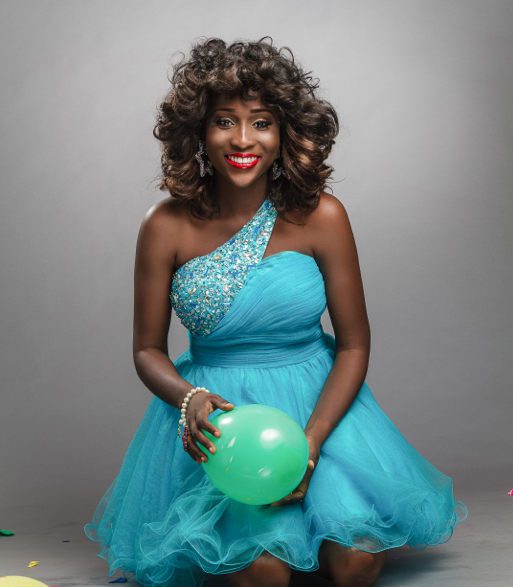 As a teenager, she discovered her delight in singing and writing songs. After secondary school, she learnt to play the saxophone and guitar, two instruments she is quite passionate about. Today, Aramide is thrilling listeners across the world with good music.
She got her first break into the music industry while still studying Political Science in the University of Jos after she signed up for and participated in Star Quest, a Reality TV Show. Afterward, Aramide left the band  she had been a part of during the competition and began to pursue a solo career, recording and writing in earnest.
In July 2011 her single "It's Over" was released online and revealed her as a unique artiste with an original, creative approach to her art.
Just yesterday, and after quite a long wait, Aramide released a new single "I Don't Mind" which has already been getting good reviews. BellaNaija.com's Adeola Adeyemo tried to catch up with Aramide to get some scoop on her journey into music and find out what she has been up to lately.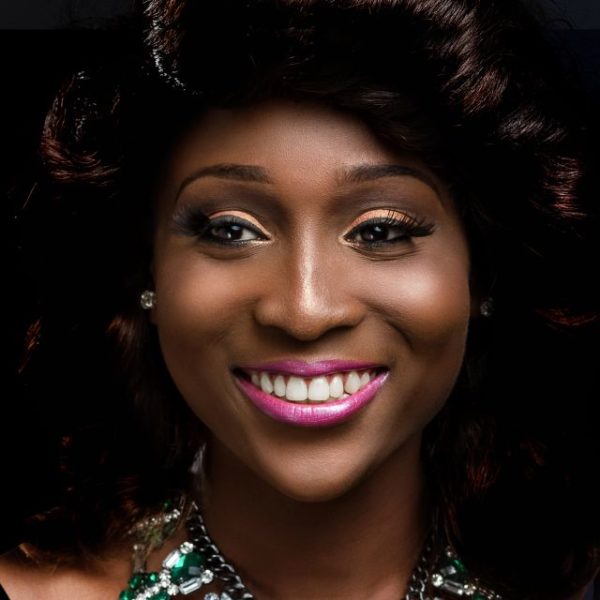 Tell me about your journey to the start of your music career. 
I discovered I could sing at quite a young age. I started first as a song writer and as time went on I gained confidence to sing my own songs. Singing and writing and making melodies was something I was really passionate about. To further pursue my passion in music I entered for the Star Quest competition and that was were the journey began.
Getting signed on Trybe Records must have been a big deal for you. How did it come about?
I found out Trybe Records was searching for and interested in signing a female artist via Twitter, so I sent my demo and surprisingly I got a reply from eLDee indicating interest in my music and wanting me to send more. We had a meeting and things took off from there.
How would you describe your kind of music?
My style of music is Afro soul, blues, jazz, folk and swing.
What is the inspiration behind the lyrics of your songs?
I like writing about life in general and I am inspired by personal experiences as well as people's lives and relationships. Things like freedom, love, betrayal, friendship and women's lives as well.
When would you be releasing your first musical video and what should we expect? 
The first thing we're doing now is pushing the singles, then we can decide which to shoot a video for. In the meantime, I have the viral video for my cover of 'Today Today".
You play the guitar quite well. Where did you learn how to play this and are there any other musical instruments you play?
Yes, the guitar is one musical instrument I'm really passionate about. I learnt how to play while I was in the University. It really helps with my songwriting. I also play the Saxophone a little.
Tell me more about your recent single, "I Don't Mind". What is the message behind the song and who produced it?
My song 'I Don't Mind' was produced by the very talented SizzlePro. Its a love song about two lovers whose love is not approved by the conventions of the society and I think anyone who has been through this can relate. Be it age, financial status, or anything people attach importance to, whatever it is society doesn't approve of, this song talks about. And how the couple decide to stay together inspite of all this.
I notice that your fashion style is evolving. From the 'good girl' look you started off with, you are becoming more adventurous with your fashion. Tell me about this transition?
My style reflects who I am, as a person but also as an artiste. I don't think it's a transition though. I'm just being Aramide.
What heights do you hope to attain in your music career?
I would like to write great music, work with great artistes, and hopefully, touch lives. By God's Grace, I will make a difference with my gift.
Your most embarrassing moment was… There was one time I went to a salon and didn't see the sign that said 'push' and there I was 'pulling'. I did that for a while before someone came to show me the sign!
You are happiest when… I'm with family and friends that show genuine love, honesty, and concern.
The most uncomfortable thing about fame is… Oh, I don't know yet.
The most interesting thing about fame is… Making connections with people.
You'd someday love to perform with…. Corinne Bailey Rae
If you had a million dollars.. I'll donate a large portion of it to charity and invest the rest.

Play Aramide – I Don't Mind
[audio: https://www.bellanaija.com/wp-content/uploads/2012/11/Aramide_-_I_dont_mind_BellaNaija.com_.mp3]
Download
Play Aramide – It's Over
[audio: https://www.bellanaija.com/wp-content/uploads/2012/11/Its_Over_BellaNaija.com_.mp3]
Download