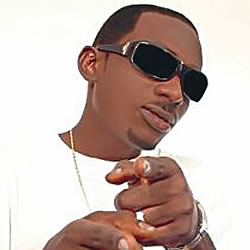 He might have started off on the smaller stage, but May D is definitely a star of the big stage now. Real names, Akinmayokun Awodunmila, he started building his career as a member of a dance and singing duo called "Just Us" in secondary school. Whilst still a student at University of Lagos and after his partner relocated to the UK, he continued developing his art; recording songs, performing at shows until he got a big break, getting signed on to Square Records. For four years, May D worked closely with Nigerian music stars, P-Square until the management announced a surprise split some months ago. However, he has moved on to other things – released a new single "Use Me", launched his own record label "Confam Entertainment" and has put his past behind. The "Sound Track" and "Ile Ijo" crooner opened up to Bellanaija's Adeola Adeyemo at an exclusive interview, speaking about his career, his split with Square Records and his future plans.
The buzz around May D in recent times has been his split from Square Records. Google his name and most of the hits you come up with on the first page relates to this. But that is not what May D is all about. He has obviously moved on and had much to show for his work after the split. When I caught up with him, he was cool and confident. He's not a man of too many words, but he got me tripped with the few he had to say.
You recently got back from the United States where I learnt you went to shoot a video. How did it go?
It was terrific, I thank God.  We shot the video for Gat Me High, one of the singles I dropped a while back. It was quite hectic because I shot a video the day before, that was Davido's Bless Me. We finished around 7am and we had to now get up by 9am for my video. I didn't sleep. We just went back to back.
When do you expect it to be released?
By November.
We really loved your recent single, "Use Me". Tell me about that song.
It was a song I had already started recording in January when I was in the States with P-Square. Some of my friends who are also in the entertainment industry took me to the studio and I just did something on a beat produced by Sosick. When I went back next time, I decided to finish it up.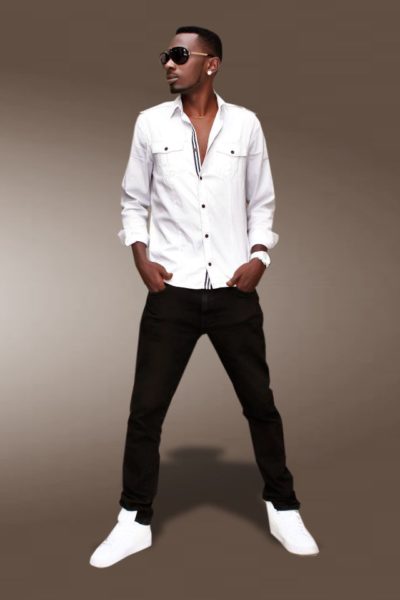 Many people know your songs, but not much of you as an individual. We want to know you better. Who is Akinmayokun?
Akinmayokun is a young dude, very cool, got no time for trouble. I was born in Warri and moved to Lagos when I was 9 years, so I picked up some Warri sense before I entered Lagos. I am in a family of seven, five boys (no girl) with my parents. We all attended Kings College Lagos from Greensprings School. I studied Mass Communication at the University of Lagos.
So, how did you come up with the name May D?
You know, my name is Mayokun when you remove the Akin. All the boys in the house, our name starts with Akin – Akinyemi, Akinwumni, Akintayo….. I took the first three letters of Mayokun to form May and D from my surname.
That sounds simple but cool. How did you get into music?
I used to dance in Kings College. That was when it started growing in me. My Dad used to have Michael Jackson videos and I loved them. I was in the choir in Church and also in school. From there I got into the University and my friends used to tell me I have a good voice and I said, let me try and use it very well. I was in a group called Just Us with a friend called Opeyemi. We used to sing all the tracks on Craig David's album and dance too.
You grew from being in a simple Secondary School group to doing music professionally. Tell me about the transition.
While I was in Just Us, we used to sing and put our songs out on the radio. Then, we were just doing it for the fun of it. Our friends would call us and tell us they heard our song on the radio and we'd be so excited. It was fun to us because we were really young. At some point, Ope left to London to further his education and I went to Unilag where I met some guys who noticed me and offered to help my career. The studio was somewhere around the campus. I was there for about two years just making songs but they never put it out. One day I left those guys and started doing my own thing; putting my songs on CD, sharing it to people and that was how I met Alaye when I performed at the "2Face and Friends Tour with MTN" in Unilag.
At what point did you get connected with P-Square?
Alaye is friends with P-Square so he introduced me to them after we met at the show.
Do you have an album released?
No, I don't have an album yet.
How long were you with Square Records?
I was there for about four years, since 2008.
Although you did have some hit singles, but I'd like to know why didn't you release an album during your four years stay with Square Records?
Basically, I think God's time is the best.
Is there an album in the works now?
Of course.
I was surprised to hear about the split the day it was announced and that news spread like wild fire. I'm sure a lot of other people were shocked too. Tell me May D, what happened?
I think there is a reason for everything. There is a reason for the season change. We shouldn't question God. I just believe everything happens for a reason.
It was rumoured that you were as surprised as we were to hear about the split. Is this true? Were you surprised?
I'm not going to say I was surprised or I wasn't. It just happened.
I had to ask this question because there were speculations that your being cut off from Square Records wasn't communicated officially to you before it was sent to the media.
I was actually sleeping that morning and then some people were pinging me, sending me messages, calling. Then I said let me even check what they are saying, and I saw it and I was like "Oh".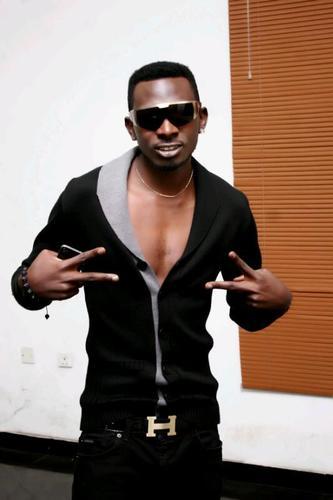 Waking up to read that kind of news must have been unpleasant.
That is why I said God has a reason for everything.
It was also speculated that part of the reasons for the split was because you were not able to get invited to perform at big shows inspite of the large sum of money invested on you.
Like I said, I woke up and saw it on Twitter so I don't know how I would know what happened.
I see you're not really willing to talk about this.
That is because I don't know nothing.
Let's move on to new things then. Tell me about Confam Entertainment. Why did you decide to launch your own record label?
I decided to launch my own record label because it's high time I drive my car myself. It is high time I took the wheels.
When you say Confam Entertainment, is it just a record label or is there more to it?
Sure Boy Records is actually the name of the record label which is part of Confam Entertainment. Confam Entertainment is an entertainment company built by me, and I'm just trying to do what I feel can be done.
Do you plan to sign on other artistes soon?
Not yet. It's just Mr. May D for now.
Talking about signing on, before you launched Confam Entertainment, there were rumours that you might be signing on to Davido's HKN Music.
It's just like asking your brother to sign you. Davido is my brother and I am not going to say why would I sign with Davido? Of course I can sign with Davido. HKN is actually on top of their game. But Davido and I are very close friends, no business, just friends. I don't see anything that is going to break the relationship between us. All those are just speculations because they see us together most of the time.
There were also speculations that Davido was somehow behind the split with Square Records.
It sounds crazy and funny to me. I don't know what to say. It's just funny the way people reason at times.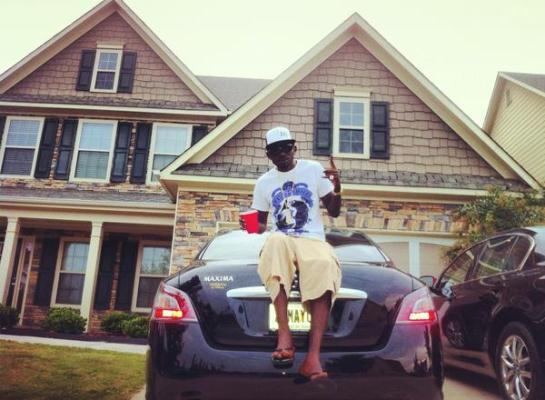 I notice big things are popping for you. The new car you acquired made news.
It wasn't delibrate. I just took a picture and used it as my Blackberry Display Picture and someone picked it from there and spread the news.
The picture of you sitting on the car was evidently not taken in Nigeria. Are you planning on bringing the car down here?
It is just something for me to be moving around in the states whenever I am over there because I would be going there more frequently. I'm not bringing it to Nigeria.
Talking about romance now, is there a flame in May D's heart at the moment?
How can you see someone as juicy as me and not expect there to be a flame in my heart? (laughs)
My bad. Please tell me about her.
Obviously I am seeing someone but I won't want whatever I am doing to be out there. She is so special.
What is the most romantic thing she has done for you recently?
The last time I came back from Cyprus, she was at the airport at around 12midnight to pick me. That was a very sweet thing.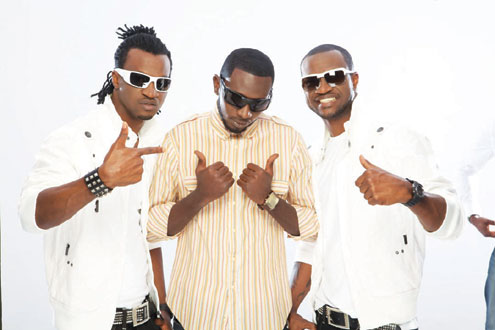 Which musicians inspire you?
Michael Jackson up till date, and Baba Fela because his power is still there up till now. I like D'Banj's charisma, it inspires me a lot. If I was a duo, I would tell you I'm in love with the work of P-Square. But they also inspire me in the area of entrepreneurship. They know how to handle the business side of music.
How is the relationship between you and the duo of P-Square now?
We are cordial. We are still friends as it has always been.
You're looking really good today. What is your personal style like?
I just like looking good. I don't have any specific style.
Any favourite designers?
I'm in love with Gucci. The name alone has swag.
People complain that there is a rise in nudity being portrayed in Nigerian music videos. There was some controversy over your Soundtrack video being banned by the NBC. What is your take on nudity in our music videos?
I'd say it's creativity and art basically. Art has no limits. We are doing this to sell our music to the world. When you do music, you do it for the world. If some parts of Africa don't accept it, leave it like that but there are other places that it's accepted.
Unfortunately, I won't be able to add some of your videos to this interview because your Youtube account has been deleted and people no longer have access to your music videos online. Why was it deleted?
It was taken down by Square Records after the split. But they are still being played on local stations. Like I said, I'm working on releasing a new video soon so people should watch out for that.
Have you tried to get them to put it back up, to resolve the issues with the Youtube account?
That is not an avenue we have explored.
Looking ahead, what should we be expecting from May D in the near future?
Let's expect "confirmed" entertainment!
It was great chatting with May D and from Bellanaija.com, we wish him the very best!
P-Square featuring Akon & May D – Chop My Money