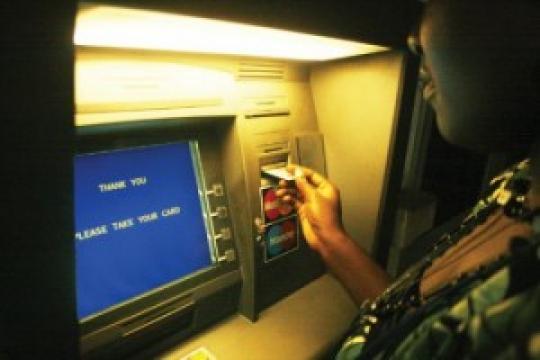 The Bankers' Committee of the Central Bank of Nigeria, CBN, on Tuesday 13th November 2012, approved the immediate removal of the N100 charge on customers who use the Automated Teller Machines of banks other than theirs.
This is coming after lots of complains over the N100 charge especially since the introduction of the CBN's cashless policy.
The Managing Director of First Bank, Bisi Onasanya told Channels TV at the end of the Bankers' Committee meeting in Abuja that the decision was in line with "popular trends" in other parts of the world.
"Presently when you use the ATM of a bank other than your bank, there is a charge of N100 which is borne by the account holder. We have decided that we will work out the modality and ensure that with immediate effect we would pass on this cost to the respective banks which bear the cost of providing services. No matter where you are withdrawing your money from, you will not be subjected to any charge for using the ATM."
According to him, the new policy does not cover withdrawals inside the banking hall when the ATMs are off.
"But for transaction on what we call "not on us", when you are an FBN customer and you use the ATM of a GTB bank, it is free and it will no longer bear any cost.''
Mr. Onasanya said the free inter-bank ATM regime would become effective immediately, pointing out, however, that the banks would have to agree on the modalities for the implementation of the new decision.
This sounds like good news and would go a long way in reducing long queues at ATMs of banks who tend to have lots of customers.