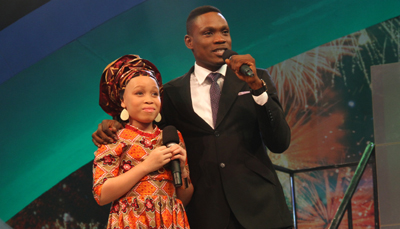 Last Saturday, eight contestants left the Nigeria's Got Talent competition, and following the format of the show, this week, another set of eight will leave the competition.
The first set of contestants to make it to the final show was Impulse (Singers) and Mr Bariyu (ventriloquist). While Impulse was the viewer's choice, Mr Bariyu was the judges' choice. The following week, Okechukwu Godwin (Violinist) emerged contestant with the highest votes, while the Judges chose Chuka (Rapper)
This week, eleven year old Toke Salami (Singer) had the highest public votes. However following the show's format, the judges had to pick between who had the second and third highest votes – The Xpendables(Dancers) and Asuquo Romeo(Mono Cyclist juggler).
"I don't know why you always make me do this every week" Kate Henshaw said before casting her vote for The Xpendables. Dan Foster chose Asuquo Romeo saying he has a rare talent. But the last judge Yibo Koko chose The Xpendables.
With the final performance night on December 9 getting close, six contestants are just one step to winning the grand prize of 10 Million Naira. Two of which will emerge this week and the other two next week.
This week Amarachi, Jude James, MC Pin Code, Michael Onyinye, Matilda, Crystal Core, Ekeng Bassey, Idowu, Nathaniel and Code Red slugged it out for the seventh and eight positions in the final stage.
Looks like the fun and excitement on Nigeria's Got Talent just got real!
Voting closes by midnight on Tuesday, so viewers are expected to send their favorite character's short code to 33685.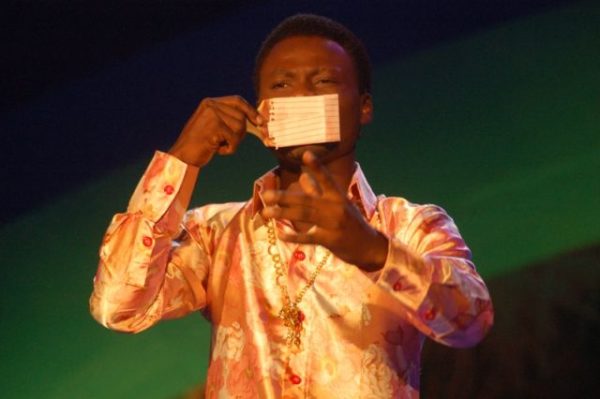 Hosted by Andre Blaze, auditions for the first Nigeria's Got Talent held in Enugu, Abuja, Calabar, Benin, Ibadan and Lagos, with judges Kate Henshaw, Yibo Koko and Dan Foster sourcing for fifty brilliant talents
Sponsored by Airtel, Nigeria's Got Talent live show airs on AIT by 10.30pm, STV by 8pm , TVC by 9pm, HITV UK by 9pm, NTA Network by 4pm and SoundCity by 6.30pm.
_______________________________________________________________________________________
Advertorial – Sponsored Content