SNAPP is the apple flavored alcoholic beverage made for today's sophisticated, trendy and independent woman.
Launched in Nigeria on 22nd September 2012 at the prestigious Federal Palace Hotel, Lagos the event brought together the most sophisticated and trendiest women in society. The ladies dressed up in the most glamorous and stylish ways; from the clothes to the bags and shoes…WOW!! It was truly a night for the ladies.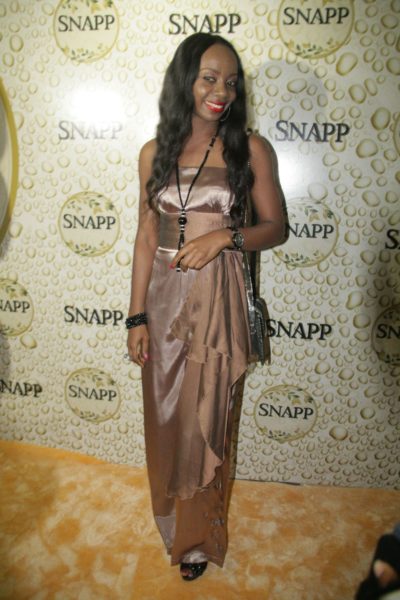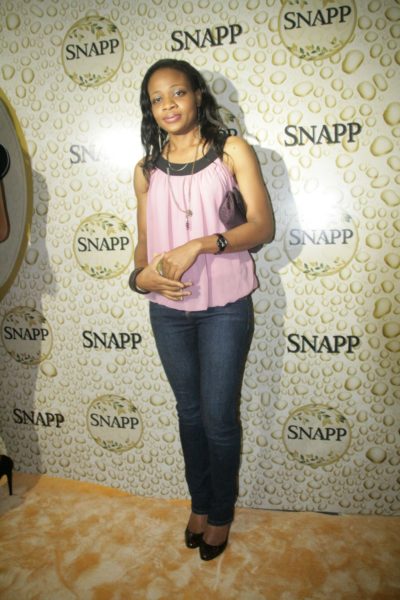 With a great taste and no compromise on quality, SNAPP is a drink that is made with the choicest ingredients to give it a crispy and naturally refreshing taste. It's a first of its kind for women in the alcoholic Ready-To-Drink category and is the perfect choice for the modern, classy woman looking for a feminine and stylish alcoholic beverage.
SNAPP has been introduced into the ready to drink category in response to the increasing demand for an alcoholic drink that appeals to women who want to show their individuality and unique style when out socializing with friends. That means no more managing beer and all the other gut-bursting drinks! This drink which comes in a very stylish and attractive bottle that is suitable for all occasions, very much in line with Guinness Nigeria's vision of celebrating life, every day, everywhere.
Keep up with the latest information and exclusive content on SNAPP by liking the SNAPP Nigeria Facebook at www.facebook.com/SnappNigeria.
It starts with a SNAPP.
SNAPP is available in bars, supermarkets and retail outlets across Lagos. Drink responsibly. +18
_____________________________________________________________________________________________
Advertorial– Sponsored content