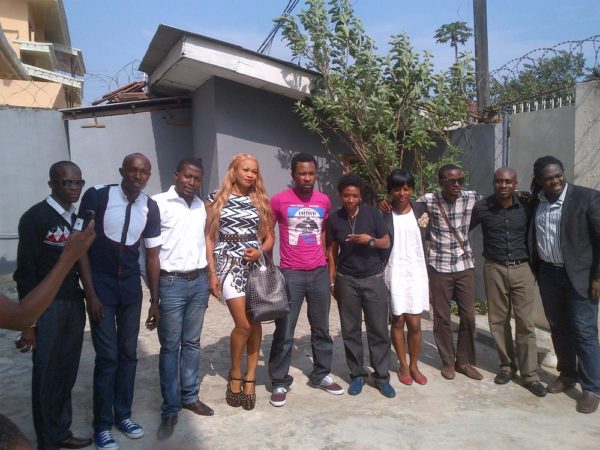 As part of her key duties as UN Goodwill ambassador, Kennis Music artiste,  Goldie took out time on the 14th of November 2012 to visit secondary schools in Lagos.
The schools were Diadem College and CMS Grammar School in Ifako Gbagada.
Goldie did not only entertain the pupils but took out time to share her experiences with the teenagers.
After sharing a humbling story of losing her beloved mother as a child, and having to work to support herself as an undergraduate student, Goldie told the students to follow hard after their dreams and not rely totally on parental support. She also took a brief moment to thrill the students to her hit tracks including "Jawo".
The event was also attended by Ruggedman and Weird MC.