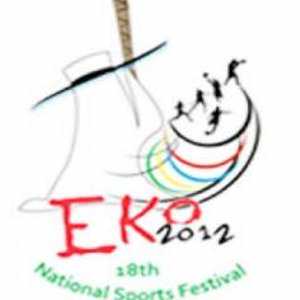 The National Sports Festival is here again and the Centre of Excellence, Lagos State, is the host city for this 18th edition.
To make the event a success, the Lagos State Ministry of Sports is deploying the use of volunteers. The volunteers were admitted from Wednesday 21st November 2012 through sophisticated registration processes and systems.
The aim of the scheme is to develop a strategy for volunteering and volunteers, by setting up a proper structure so that the program becomes not only sustainable and continuous but also a general practice in Nigeria. Different demographics are represented in the volunteer program and the volunteers have been trained free of charge for three days by experts from Wednesday November 21st to Friday November 23rd in Customer service, Communication skills, Attitude and Emotional Intelligence, Crowd Control, Conflict management and other valuable soft skills.
The scheme is well organised to deliver support to all organising committees and participants of the National Sports Festival, raise more socially responsible citizens, represent advancement in Nigeria and promote unity and strength in national sports.
The strategy team is headed by Campione Sportivo and supported by PGL Image Consulting, Afconrecruit Ltd and Midgit Personal Services.
After Eko 2012, the volunteers will be certified for being part of the exercise and they will form a network for future events and a platform for nation building.
Date: Tuesday 27th November – Sunday 9th December 2012
Contact: For more enquiries, call 01-8428598, 01-8428597 | Email [email protected] | Visit www.volunteersng.com/eko2012
_____________________________________________________________________________________
Sponsored Content