If you are an avid listener of Nigerian songs, you would certainly be familiar with "Kukere" and "Your Waist" which have practically become anthems across every TV station, every radio frequency and every show in the country. The man behind the songs, Iyanya burst into the limelight in 2008 after winning the first edition of the acclaimed reality TV show, Project Fame West Africa Season 1 and spent four years after that pursuing his career as an R&B singer. But after delving into Afro Pop with the release of his monster hits "Kukere" and "Your Waist", he put his name at the top of the list of Nigeria's hottest artistes. His song "Kukere" recently broke the record for highest download of a single caller ringback tune to 3 million subscribers across Nigeria and also won the award for Best Pop Single at the 2012 Headies.
 But aside from making hit songs, Iyanya's name has been buzzing on a number of controversial topics making him one of the most talked about celebrities in recent times. In this exclusive interview with BellaNaija's Adeola Adeyemo, Iyanya speaks about his transition from R&B to Afro Pop; his alleged relationship with Ghanaian movie star, Yvonne Nelson and Nollywood actress, Tonto Dikeh and many more.
Iyanya was in his zone when we met, a place he called "our chill spot" and so he was very relaxed. It was an impressive building in Lekki, Lagos which houses the recording studio of the Triple MG record label and a residential quarters for the artistes. Even though he seems to be the man of the moment, Iyanya knows the media can break you just as well as it can make you. So, in the midst of all the buzz around him, he hasn't lost his focus and is very passionate about his music.
Triple MG
Tell me about the management and artistes under your record label?
We have two owners of Triple MG, myself and my manager Ubi Franklin. For now, we just have pioneer artistes, the people that started the label with us – Emma Nyra, Bassey Okon and myself.
Why did you decide to start your own record label?
It helps you focus and when you own a record label, you make the decisions. When you attain success, you'd be grateful and appreciate your efforts and when failure comes, you'd also face it as a man. Also, I feel like I've been around for a while and it is only fair that I reap the fruits of my labour. I don't want somebody from nowhere to tell me what to do.
How did you discover the other two artistes signed on to your record label, Bassey and Emma?
Bassey is my cousin. Emma is someone we came across. My manager knew her first. We know talent when we see one so we had no option than to tap into it.
Your song 'Kukere' recently broke the record for highest download of a single caller ringback tune to 3 million subscribers across Nigeria. How do you feel about it?
We thank God. It's a blessing.
R&B to Afro Pop
When you broke into the music industry after winning Project Fame Reality Show, you were singing R&B songs. Four years later, you delved into Afro pop and became a big hit. Why did you make this change? 
I decided to change because at some point I was not being heard. As a musician in Nigeria, you should be able to study your environment and give them what they want if you want to be relevant. I was taking my time doing R&B but only a few people were listening. When you have only a few listening, you can't really make an impact. The international audience won't go crazy about you singing R&B. They would go crazy about what they've never heard before, even about songs they don't understand the meaning. If you sing "E ma dami duro", they'd say "yeah, what is E ma dami duro?"
Who were the people that supported and encouraged you during this transition?
My manager is one of the reasons why I kinda totally rebranded. When we did Kukere, I didn't really believe in it. I didn't see so much fortune and greatness in it. I just thought it was one of those songs so I didn't even mention my name in it. Also the producer of the track, DTunes. Working with him was amazing.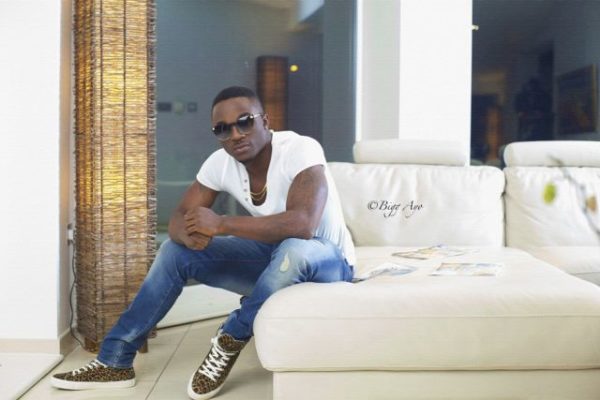 Kukere has actually been a big hit. But something that also made it popular is the Etighi dance. Where did it originate from?
It's been there for a while at Calabar, Akwa Ibom where I come from. I thought it would be nice to put it on the map.
What is the meaning of Kukere?
It means don't worry, don't think.
Kukere became even more accepted when you did a remix with D'Banj. Why did you choose him to remix that track with you and what was it like working with D'Banj?
I chose D'Banj because for me he is my role model right now. D'Banj has proven that Nigerians can rule the world. I travel out and I see the impact that he has all over the world; I'm not just saying London or America but everywhere. D'Banj is a big brand. Working with him has not been as hard as people think it would be. As big as he is, he is very willing to listen to me. Everything that he did on the track, he wanted to have my own opinion, he wanted me to be comfortable with it. Working with him was a blessing and it really showed me a whole lot of things.
"Sexiest Man Alive"
Red Sheet Magazine recently called you the "Sexiest Man Alive" when you featured on the cover of its latest edition. How do you feel about the title?
I don't even know what to say about that. Most people think I had a hand in it but I didn't. It caused some kind of controversy. They didn't tell me this was going to be the caption of the interview. I saw it for the first time when the magazine came out and I was like 'Are you kidding me'? Why would they call me the sexiest man alive? What would they say about Tyson Beckford or George Clooney?
Tyson and George are not Nigerians. The magazine was probably zoning in on Nigerians.
Oh please! There are guys that are not even celebrities that are hotter and richer. But it's already out there. People didn't get that I had nothing to do with it. They just insult you and say all sorts of things. It's the price you pay for being famous.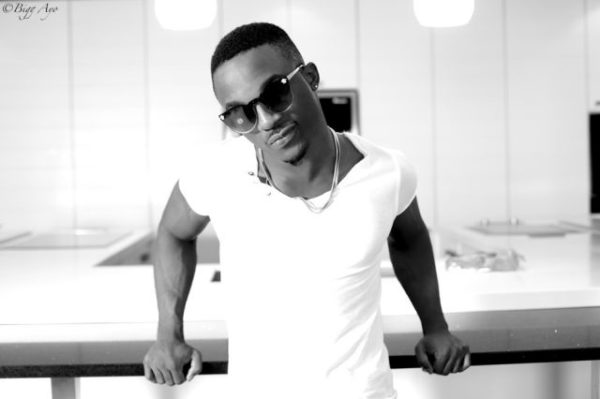 Fame, Relationships & Controversy
Speaking about fame, you've made headlines recently for a number of reasons. You acquired a Range Rover that reportedly cost N12million. Shortly after it your manager acquired a similar vehicle.  
I'm thankful for the progress. But it's like a set up because this media buzz is all frenzy, it's not real. Also, the same people that praise you would be like 'what the hell?' when you mess up. The media puts you on that level where if you mess up, you are finished. So right now, I'm just there in the hands of everybody, those that love me and hate me. I'm in between. The best I can do is put my head up and believe God for the best.
Some weeks ago, Ghanaian actress Yvonne Nelson tweeted about someone who cheated on her adding that she had broken up her relationship with the person. It was reported on several platforms that you were the one she was referring to. Is that true? 
She didn't mention my name so I don't know anything about it. I've never told anyone that I was dating anybody. Whatever you are hearing out there, you didn't hear from me so I have nothing to do with anything that is happening.
The media speculation of you being in a relationship with Yvonne was triggered by certain events. You've been seen around town with her and you used her name in one of your songs to mention a few.
I'm cool with Yvonne. Apart from the fact that I mentioned her name in my song, she is a wonderful person. She is one of the nicest, coolest people that I know. The same with Tonto. They are two people I respect a lot. I appreciate their hardwork and they are doing very well in their field.
Around that period, someone tweeted at you saying "You must be a fool for dumping Yvonne for Tonto" and your reply was "thanks". It sort of implies that the person was right.
No, it didn't imply that the person was right. It is unfortunate that whoever the person was does not even know the truth of the situation. Most of the people on Twitter don't know the truth about things they hear. I just said "thanks" because I felt like "why would somebody say something like this when the person does not even know the truth?" It just means the person has so much pain so instead of me to start a fight with the person, I had to thank him or her. It could just be us having fun. It could just be the media having fun. Everything happening right now could just be a lie.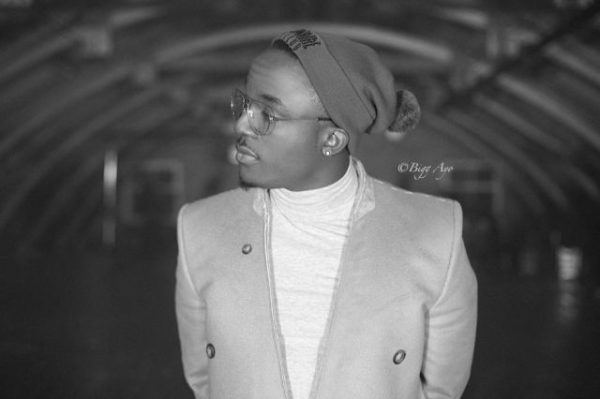 What is the relationship like between you and Yvonne as well as you and Tonto now?
Yvonne is my hommie, we are cool people even till now as we speak. Tonto is my padi, we are cool. The media and people out there are just having fun.
So if you aren't dating either of them, who is the special lady in Iyanya's life?
Nobody. It's not like there can't be anybody but my job would not allow it. And for my kind of person, it's hard to find somebody that would be with you and actually take the pain, stand the rain. I feel like anyone I've tried to have a relationship with always says "no, I can't".
Awww. Don't worry someone is coming along soon. What would you want her to be like? What characters should your ideal girl have?
I like classy women. When I say classy, I don't mean you must have money, but at least know your self-worth and carry yourself well. I want a God fearing woman too because at the end of the day women have the deepest secrets. Women are fragile even when they act like they are bosses so if you mess up, there is a possibility that a woman will bring you down.
Can you date a celebrity or would you prefer someone who is not in the limelight?
I can date anybody but the thing about dating celebs is that it would most likely not last. The only way it may last is if they are not successful. But if they are both successful, when people see them together, they would jump on it. That alone has an effect on the relationship because they won't be free.


The Music
OK Iyanya, let's get back to your music. Some time ago, you released a video on YouTube where you sang some popular R&B songs. What was the purpose of that video?
I realized that some people thought I lost it and some didn't even know I could sing. When Kukere came, my fan base grew. The fans that I have now are not just Nigerians, not just Africans. When that happened, I realized it was an opportunity for me to put out a message and say "look, I know you guys are dancing to Kukere but I also sing." To those who just met me, I had to tell them I could do other things and for those who had known me for a while, I wanted to say "don't get it twisted, I am still here".
There was much anticipation built up to the release of "Your Waist" video. But when it was eventually out, quite a lot of people were not very impressed. What do you have to say about that and who was the brain behind the video?
If Jesus, the son of God who was holy could not satisfy men when he was here on earth, I would never ever satisfy men. I've seen some of the comments online and when I read those things I just laugh and I use it to crack jokes with my people because I can never satisfy everybody. Clarence had the idea of the video but I just gave him a few inputs like I requested for the bonfire. The reason why we put up that video was because we knew it was OK.
I read somewhere that you plan to launch your own Reality TV Show soon. Is this true?
Just keep your fingers crossed and know for sure that we would carry everybody along.
Looking back at the year 2012, what are you thankful for? 
I'm thankful for 2012, to everybody that helped me, everybody that said no to me because it only made me work harder. Even when all this was happening on Twitter, some people still showed me love. They are the true fans and I want to say I love them for being there and I appreciate them.
Tell me about your upcoming album and when would it be released?
It's called Iyanya Versus Desire and it should be out in March 2013. Iyanya is the guy you guys have made, the Kukere guy. Desire is the R&B guy. I've got a lot of songs recorded already. I've been working for the last one year. After Kukere, I realized that if I don't put in the work, people would call me a one-hit wonder. I have a song with M.I, a song with Flavour and a whole lot more.
It was great chatting with Iyanya and from BellaNaija, we wish him the very best!
Iyanya – Kukere

Iyanya – Your Waist