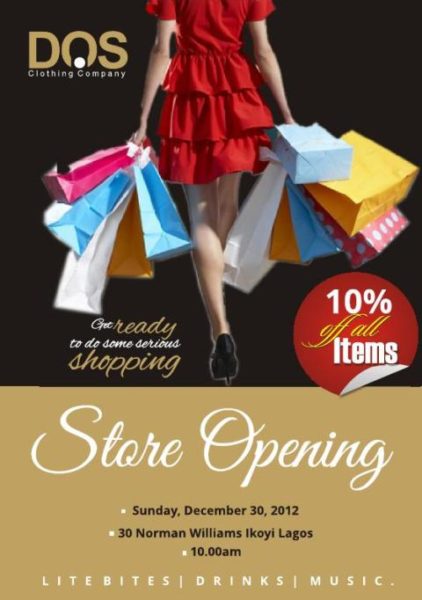 DOS Clothing, a new retail women's clothing store in Nigeria offers a variety of clothing to the everyday woman.
The first of its kind in Nigeria, the DOS brand has a diverse collection including DOS Basics, Luxury and Heritage/Afrikan, inspired by Africa. It uses unique African print to create wearable and exclusive pieces. Whatever item of clothing or accessories you require DOS Clothing has them available, so come through to their flagship store at 30 Norman Williams, Ikoyi for a wonderful shopping experience.
Enjoy up to 10% discount on all items at the official launch of the store this weekend!
Date: Sunday 30th December 2012
Time: 10am-6pm
Venue: 30 Norman Williams, off Awolowo Road, Ikoyi, lAGOS
_____________________________________________________________________________________________
Sponsored Content