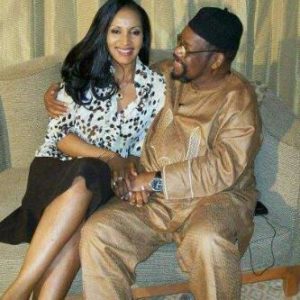 The Will of the late Biafran leader,  Chukwuemeka Odimegwu-Ojukwu, has been followed with a number of  counter claims as more and more parties disagree with some of its content.
As part of her inheritance stated in the Will, Ojukwu's widow, Bianca Odimegwu-Ojukwu, is to replace her late husband as the trustee in the family company, Ojukwu Transport Company Ltd. 
However, a director of the company, Ifeukwu Ojukwu, has said Bianca has no place on the directorship or trusteeship of the company. He told Punch yesterday that since the company was owned by the late Sir Louis Odumegwu-Ojukwu, the late Biafran warlord could not dictate who the trustees or directors of the company should be.
He said "Bianca is neither a trustee member nor a Director of OTL and it is good to note that OTL is a different property from the things the late Ikemba Ojukwu had and the directorship cannot be transferred through a Will."
This statement by Ifeukwu, who is based in Boston, United States was made after a counsel for the late Ojukwu, Emeka Onyemelukwe, insisted that the Will read last Friday at the Enugu State High Court Registrar was authentic and sacrosanct.
He was reacting to a claim by one of Ojukwu's children, Emeka Ojukwu Jnr. who said that the Will was manipulated. Onyemelukwe argued that he had been close to the late Ojukwu since his return from exile in Cote d'Ivoire in 1982. He also said that all Ojukwu's legal papers were still with him, including those of properties and chattels willed to Emeka Jnr, who claimed he did not know him as his father's lawyer or friend.
Meanwhile, Ojukwu Jnr. has taken over his father's residence in Nnewi, "according to the Igbo tradition that the first son would inherit his father's house and compound on the event of his death." Ojukwu (Jnr.) said even if the Will had not covered the Nnewi residence, it was traditionally statutory that the first son inherits his father's house.
What are your thoughts on the emerging drama following the reading of the Will?
This also brings another topic to the table. What do you think of the Igbo tradition (which is also practised in other Nigerian tribes) of the first son inheriting the father's house on the event of his death? In Bianca's case, she does have other options for herself and her children. But not all women do. Do you think this practice is fair to widows?