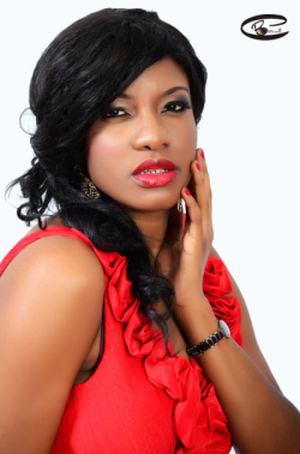 From her first attempt at acting in a single scene non-speaking role, Nollywood actress Chika Ike has honed her craft, developed her skills, and is today one of Nigeria's leading actresses. A United Nations Ambassador for Peace, Chika is also a two-time Africa Movie Academy Award nominee. In 2012, she won the Best Actress Award at the Young Achievers Award and officially launched the Chika Ike Foundation that same year. Her recent movies include 'Star Secret', 'My Diva', 'Ifunnaya', 'Tears of The Poor' and 'A Minute Silence'. Having a keen eye for fashion and a strong business desire, in 2011 she launched her fashion and accessories store, Fancy Nancy in Abuja. In this exclusive interview with BellaNaija's Adeola Adeyemo, Chika speaks about several controversial topics surrounding her life and career, her marriage, her charity foundation and more.
Chika arrived the venue of our interview looking every bit like a movie star. With minimal but flawless make up, she was smartly dressed and ready to chat. Before the interview began, we had a small talk and our conversation veered into how almost everything she does makes the news and the controversy that often trails it. She explained that it came with the career and wasn't averse to answering such questions. By the time we were ready to start the interview, she was ready to start with the controversial questions.
Trending Topics
During the Christmas period, pictures of you holidaying in Dubai surfaced on the internet. How was your vacation?
It was fabulous. It was a well deserved vacation and I had fun. I've travelled to Dubai and America severally but this trip made me discover Dubai, Miami and Washington DC. I had a tour guide take me to a lot of tourist attractions in the place. It was really wonderful.
Did you go on the trip alone?
I went with my manager for my Dubai trip but for my Miami trip, I went with my sister.
You made the news some time ago when Kim Kardashian retweeted and replied one of your tweets. Was this a big deal for you?
I think she knows me (smiling and batting eyelids). I think she knows Chika Ike as a Nigerian actress. Honestly, when I got the reply from Kim I was wowed. Kim is someone I like very much. I like her fashion sense, her business sense, and the way she handles her fans. She is someone I can relate to in the entertainment industry because she understands being out there, being in the public eye. A lot of us don't understand it but she understands how to handle things. When she retweeted at me, I was like "Wow!" I was hoping the tweet didn't come from a fake account but I checked and it was a verified account and I was really happy.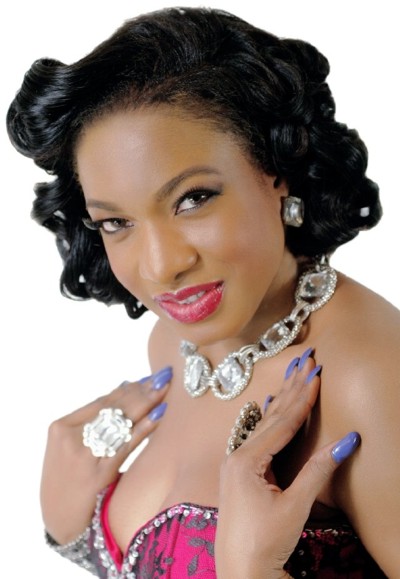 Your last birthday party created a lot of buzz for a couple of reasons. Firstly, why did you decide to hold it in Enugu along with a trade fair?
I normally don't celebrate my birthday often. I'm not the kind of person that throws a big party every birthday but this time around, I had a business and my fans in Enugu had been asking me to come to their state and showcase Fancy Nancy. So I thought to myself, Why not do my birthday and the Fancy Nancy trade fair together and also give them a 50 percent discount which is a huge one? So that's what I did.
A lot of people disbelieved your age and for a while, it was a trending topic on Twitter and blogs. Why do you think you had that kind of response?
I think it's for two reasons. One is I got married at a very young age. Being married in most African societies means that you are mature, quite old. I was 20 when I got married. Another thing is I think I have achieved so much for my age so people would doubt that I'm 27. I think a lot of celebs also have that issue; people think we are older than our age. It is how it is.
How did the controversy about your age make you feel? Were you hurt by the negative comments?
It didn't really hurt me, it made me laugh. I saw it in a positive light. I felt that people thought I've achieved so much for my age at 27.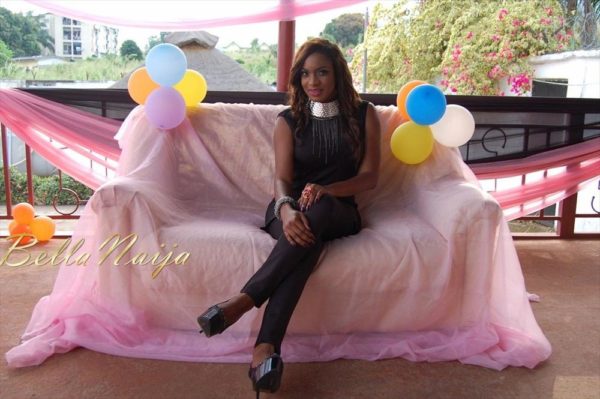 You later tweeted your WAEC Certificate where your date of birth was clearly shown. Why did you feel the need to reassure people that you were telling the truth? 
What happened that day is I had been looking for my WAEC certificate for a long time. And then suddenly I remembered that I scanned some of my documents and saved them in my email box so I was really happy when I found it. I just wanted to start a conversation on Twitter, asking people about their WAEC results and before I knew it, it went viral. I saw it as funny that people thought I was dumb because I made good grades. Do they think actresses are dumb? I'm happy that it actually cleared the air on my age but that was not what I really intended when I tweeted it.
I notice you've upgraded your website and on it, you mentioned buying a car for your mother as one of your highlights of 2012. This made the news some months ago when you actually presented the car. Was this deliberate?
I didn't put my mother's car gift out there. I put it as my DP on Mother's Day and the next thing, people started calling me to congratulate me. I felt that I should have let her wear a better dress in the picture if I knew it was going to get to the internet (laughs). She was just wearing her night gown and tying a scarf. It is now that I understand the strength of the BlackBerry so if I don't want anything out there I won't put it out. It was a personal highlight but it was already in the public.
The release of your yearly calendar usually gets mixed reactions. Were you at any time bothered by the negative comments and why did you decide to rebrand with a traditional style this year?
My yearly calender is a tradition I started to usher in the new year. Honestly the mixed feelings from my past calender didn't really bother me because I totally love every bit and I did them at certain stages in my life. Every year comes with a new concept. I just thought that I should promote cultures in Nigeria this year and I totally love it.
Some time ago, it was rumoured that the Senate President bought a car for you and helped sponsor your Abuja store. What do you have to say about this?
No, David Mark did not buy me a car, neither did he help me with my shop in Abuja. I know him as the Senate President but I don't know him personally. But hey, he is the Senate President! Who wouldn't want to know him personally, but too bad at the moment I don't.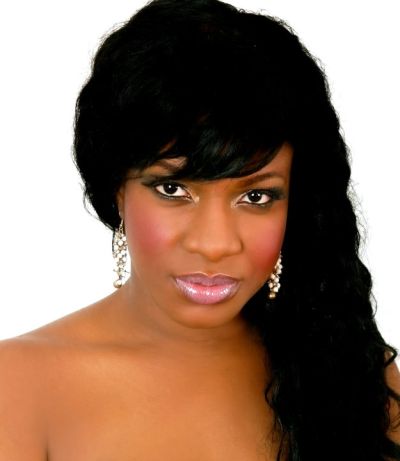 Marriage & Moving On
I understand this is a sensitive topic but could we talk about your marriage. How long were you married for?
I was married for about five years.
The end of your marriage brought up a lot of speculation with people insinuating different reasons in the media but up till date you haven't really come out to say what went wrong. Why are you quiet about it?
I'm a very private person and I keep my private issues to myself. As an actress, there are some things I don't want to let out. My marriage is a very sensitive topic and I don't really like to speak about what I went through.
The major rumored reason was domestic violence and this is something a lot of women face in their marriages. A popular blogger once advised that you tell your story so that other women can learn from your experience.
Maybe when the right time comes, I'd talk about it. There is something I've been avoiding saying but I'd tell you. I'm separated and I'm working on my divorce and very soon I'd get a divorce. Even if it's so hard to believe, I've decided to let bygones be bygones and move on without him in my life. Both of us are still on talking terms and I've also learnt to forgive him. Maybe when I'm done with my divorce, I would be able to talk about it. I'm going through a lot of emotions right now and it's still very fresh.
I quite understand. Do you think getting married at a young age was a disadvantage or had anything to do with the way it ended?
I think it has to do with so many reasons, one of them might be being young. Some people get married that young and have been able to make their marriages work. But if you're young, you're young. There are some things you've not experienced. You might not be able to stay calm when you're supposed to stay calm, understand when you're supposed to understand or leave what you're supposed to leave. Also, I think these days, a lot of people are not happy in their marriages. I have a lot of friends who would have left their marriages but because of the African society, their in-laws, what people will say or other factors, they stay. We've heard of a lot of deaths caused by bad marriages and before the death, there would have been signs, things that have been happening leading up to that. I think it has to do with age and so many other things like compatibility and not being true to yourself in the marriage. Everybody has a limit. There are some things in marriage that you might not be able to stand. Some people's limit might not be my limit; my limit might be somebody's starting point.
Have you moved on and are you willing to try again?
I've moved on but marriage right now is not at the top of my list. I'm still trying to get myself together. I don't want to make the same mistake twice. I have to understand the person I'm going to be with. There are so many things involved.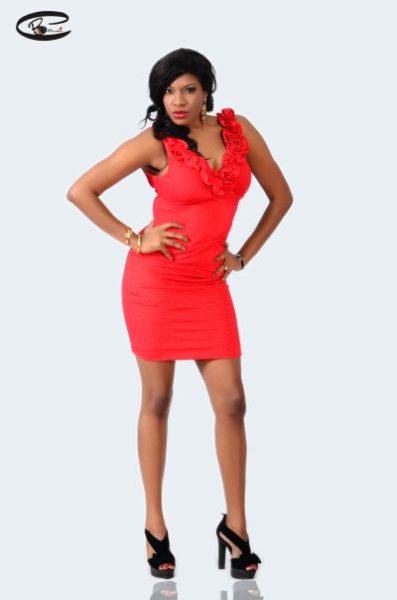 Charity
Tell me about the Chika Ike Foundation. What is the main target of the foundation?
It focuses on children on the streets and I love education. I call my charity project Educate A Child because I think educating a child is one of the greatest gifts you can give him or her. I started my foundation in 2012 on Children's day. I threw a party for about 3000 children and we gave them school bags, lunch boxes and notebooks. What really touched my heart was the way they were so happy. We've done some other giveaways in Enugu, Asaba and in the north. It's an African foundation and we're going to other African countries, not just Nigeria.
Recently, pictures of you at a widows' giveaway organized by Pastor Matthew Ashimolowo surfaced online. Are you a member of his church and why did you decide to be a part of the project?
I've known Pastor Matthew Ashimolowo for seven years. He is like a father to me. He is someone that whenever I have something to talk about, I go to him and he gives me genuine advice. He called me up to support the widow's giveaway at Osun state. Normally I don't like to travel far by road, I get really tense but I am a sucker for charity and I had to be a part of it.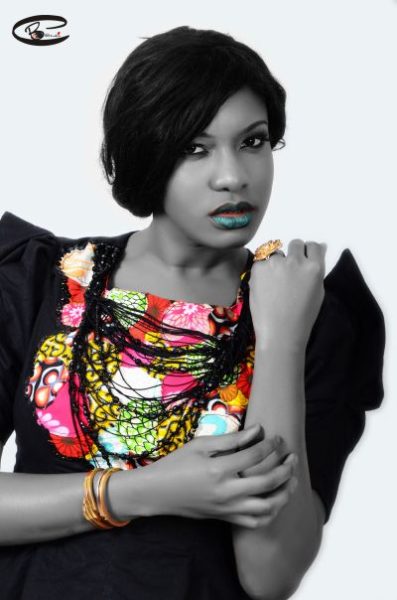 Fancy Nancy
You have a business in Abuja but you live in Lagos. How do you cope with the demands of running a store far away from where you live?
It's not been very easy. It's been extremely stressful and it's not just Lagos and Abuja, we shoot movies in Aba, Enugu and other places. When people come to my store, they ask to see me. Honestly it's been very challenging and stressful but I've been coping fine.
Why did you decide to open a store in Abuja rather than Lagos?
I have a lot of friends in Abuja. Secondly, when I went to survey the market in Abuja, I realized that what I wanted to do is not very rampant but the Lagos market is saturated already. Also, Abuja people like jewellery a lot.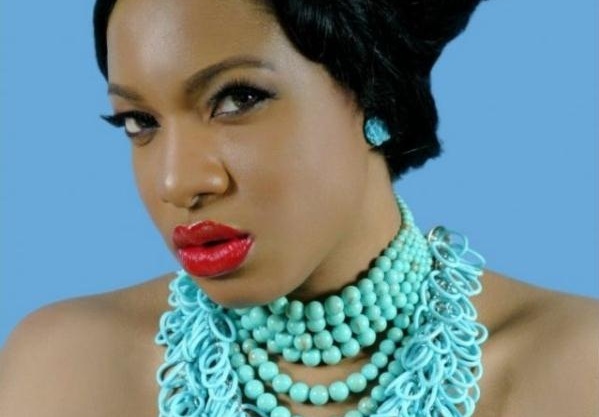 Acting
Let's talk about what brought you into the lime light. How did you cut your teeth into the acting profession?
In 2005, I went with my sister to audition for a movie and after a while, they called me that I got a scene in the movie and my sister got ten scenes. It wasn't even a speaking role and initially I felt bad but I gave it my best shot. Things just picked up from there.
Nowadays, a lot of people get lead roles at the beginning of their career but you have had to climb the ladder. How has this affected your career?
When you start gradually, you tend to appreciate where you are right now. When you crawl before you walk and then you fly, you'll appreciate your roots. But some people are just lucky. Everybody wants to start big but I appreciate my small beginning. It has taught me to be patient and to never give up.
What were you doing around the time you started acting?
I was studying for my Diploma at Unilag before I went on to get a degree.
You mentioned earlier that you were quite young when you got married. Were you already acting at that time or did you start acting afterwards?
When I went for my first audition, I wasn't married. The time between when we had the auditions and when we got called was quite long, about 7months. I got married in 2006 around the time I started acting.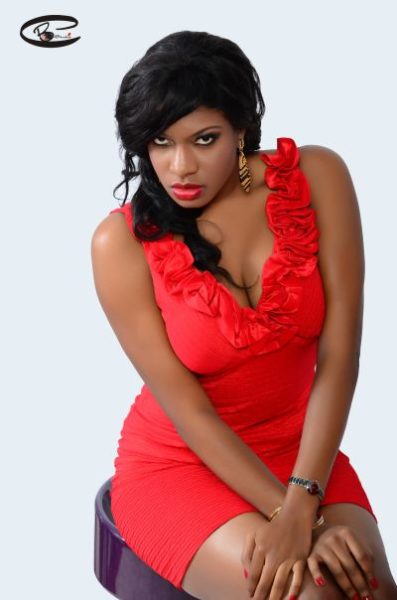 What was growing up like?
Growing up was fun. My parents are disciplinarians. My Mum is an Evangelist and my father is a very strict man. When I told him I want to be an actress, he didn't like it. In those days it was difficult to convince parents unlike now that mothers even call me to help their daughters get into acting. I grew up in a large compound where I had a lot of kids to play with.
Is your sister still acting?
No, right now she is in America. She is more into pageantry; she has participated in a couple of beauty pageants.
What should your fans be expecting from you this year?
A lot of charity; it's my giving back year. A lot of movies too. Also, people complain that I hardly attend events. I get a lot of invitations and it's not intentional that I don't attend but I have a lot of work. I think I would try to attend more events this year and hopefully, I might just produce my movie this year.

It was great chatting with Chika and from BellaNaija.com, we wish her the very best!
Chika Ike in 'White Chapel'

b