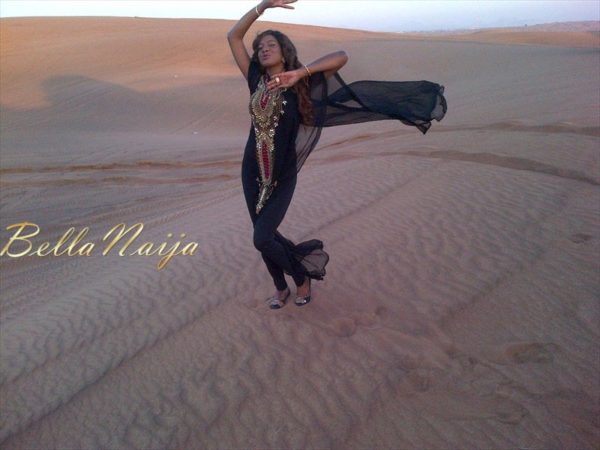 During the 2012 Christmas holiday, the 27 year old UN ambassador and Africa Movie Academy Award nominee Chika Ike spent her holiday in two of the most coveted destinations – Dubai and Miami.
Speaking to BN, Chika said "It was fabulous. It was a well deserved vacation and I had fun. I have travelled to Dubai and America severally but this trip made me discover Dubai, Miami and Washington DC. I had a tour guide take me to a lot of tourist attractions in the place. It was really wonderful."
Today the movie star shares with us a video coverage of her vacation. From basking in the sun at the Desert Sun to flaunting her toned bikini bod at a Miami beach as well as trying out new cuisines, lounging on a yacht and shopping at the Kardashian's store DASH, Louis Vuitton and Michael Kors, Chika's vacation video is a must see for all.
Check it Out!