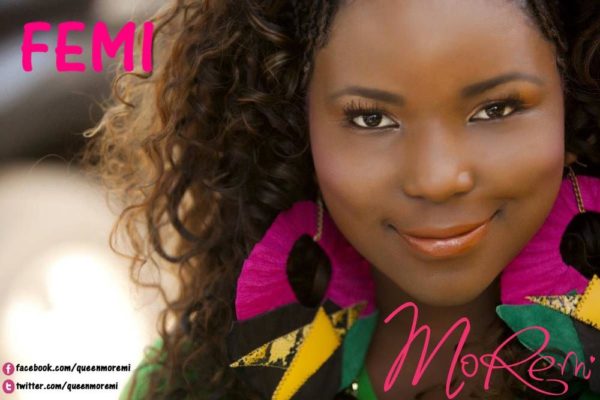 Nigerian singer/songwriter, MoRemi is out with her debut single – Femi.
MoRemi who recently moved from Los Angeles, California, USA to Nigeria to launch her music career , sings her heart out in Femi. The love song was produced by Chino of C17 Music and David Gilean of Melody Maker Productions. The video shot in Los Angeles is scheduled to be released soon.
Speaking on her singing/songwriting ability, Shawn Stockman (Boyz II Men) says, "I'm loving what I'm hearing so far. I think you have the potential of doing even greater things, and I would love to hear more."
Listen to Femi by MoRemi
[audio: https://www.bellanaija.com/wp-content/uploads/2013/01/Moremi-Femi-produced-by-David-Gielan-Chino-The-Great.mp3]
Download
Get to know a bit more about MoRemi, here's a short bio;
MoRemi holds a Bachelor's degree in Journalism and a Masters degree in Marketing Communication. MoRemi learnt about the art and business of music from industry veterans including Kelly Price, John Mayer, eLDee (CEO, Trybe Records) and Jay Harren (A&R, Colombia Music). She has honed her performance skills by performing with independent artists in the Los Angeles and Atlanta music scenes.
Watch the Teaser for the Femi Video